Car Keys and Remotes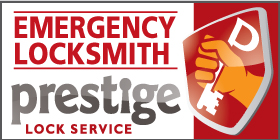 *Prestige Lock Service - Car Keys and Remotes Port Kennedy - Phone 1800 300 399 - Port Kennedy, 6172

ROCKINGHAM
PORT KENNEDY CAR KEYS ROCKINGHAM. PORT KENNEDY CAR REMOTES ROCKINGHAM. PORT KENNEDY CAR IMMOBILISER ROCKINGHAM.
LOCKSMITH ROCKINGHAM. LOCKSMITH PORT KENNEDY. LOCKSMITH ALL PERTH METRO AREAS.
EMERGENCY LOCKSMITH ROCKINGHAM
QUICK CLICK FOR QUOTE AVAILABLE ON FULL FEATURE PAGE
We can be found providing locksmith services in the following locations: Port Kennedy, Rockingham, Mandurah, Kwinana, Secret Harbour and the Peel Region. Although we do offer our services to all of the Perth Metropolitan Area.
Our professional locksmiths offer a complete, fast and reliable service 24 hours a day, 7 days a week. We are specialists in repairing and installing all kinds of locks, whether it be for residential, commercial or automotive purposes.
If its about locks - we hold the key!
WE ARE TRIALLING EXTENDING OUR WORKSHOP AND ON THE ROAD HOURS! AS OF THE 27/2/2017 A LOCKSMITH WILL BE AVAILABLE MONDAY – FRIDAY 8.30AM TO 7PM MONDAY TO FRIDAY.
WORKSHOP WILL BE OPEN: MONDAY – FRIDAY 8.30AM TO 7PM, SATURDAYS 9AM TO 11.30AM.

---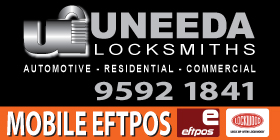 *Uneeda Locksmiths - Phone 9592 1841 - Car Keys Locksmiths Rockingham - Rockingham, 6168

ROCKINGHAM, PERTH TO PEEL REGION
CAR LOCKSMITH ROCKINGHAM, CAR REMOTES AND CAR LOCK, LOCKSMITH MANDURAH, LOCKSMITH FREMANTLE, MOBILE LOCKSMITH ROCKINGHAM, Safes Rockingham, Keys Rockingham, Remotes Rockingham, Locks Rockingham
Car / Automotive Locksmith Your Local Locksmith Servicing Rockingham, Mandurah and Fremantle.
MOBILE EFTPOS FOR CONVENIENCE, SEE OUR FULL SERVICES ON FEATURE PAGE
Our professional car locksmith in Rockingham can help with your vehicle safety needs. Our team will come to serve you wherever you are, especially during emergencies.
Our auto locksmiths specialise in replacing lost or stolen keys. We also repair and replace worn out ignitions and door locks. We commit to giving you on time and fast service that is definitely worth your money.
As a reliable company of auto locksmith in Rockingham, we are also a proud member of the Australian New Zealand Locksmith Association, Australia's top body for professional locksmiths.
Emergency Service We work to assist clients no matter what time of the day they need us. Our 24-hour locksmith service allows us to provide the necessary service for people who are in emergency situations. Our team is always ready to perform a range of car locksmith services and is competent in delivering reliable jobs to customers.

---
---
---