Earthmoving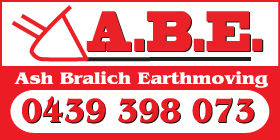 *Ash Bralich Earthmoving - Phone 0439 398 073 - Earthmoving Rockingham - SINGLETON, WA 6175

ROCKINGHAM - MANDURAH - KWINANA
EARTHMOVING ROCKINGHAM, KWINANA EARTHMOVING, MANDURAH EARTHMOVING, ROCKINGHAM BOBCAT HIRE MANDURAH. ROCKINGHAM TRUCK HIRE KWINANA.
PHONE ASH BRALICH FOR ALL EARTHMOVING REQUIRED.

---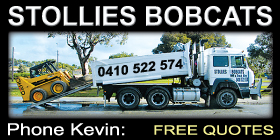 *Stollies Bobcats - Phone 0410 522 574 - Earthmoving Shoalwater Rockingham - Shoalwater, 6169

ROCKINGHAM
EARTHMOVING ROCKINGHAM. BOBCATS ROCKINGHAM.
LIMESTONE RETAINING WALLS ROCKINGHAM. SAND AND MULCH SUPPLIES ROCKINGHAM.
* Levelling * Shed Pads * House Pads * Excavation * Rubbish Removal * Block Clearing * Limestone Retaining Walls * Lawn Removal

---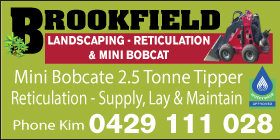 *Brookfield Landscaping Reticulation & Mini Bobcat - Ph 0429 111 028 - Golden Bay, 6174

ROCKINGHAM, BALDIVIS, MANDURAH, KWINANA, PEEL REGION
Earthmoving Rockingham, Golden Bay Earthmoving Mini Bobcat with driver, Mandurah, Baldivis Peel Region and surrounding areas.
Rockingham Mini Bobcat, Bobcat and Driver Rockingham, Baldivis Golden Bay, Mandurah, Peel Region.
Hire Brookfields fully insured Mini Bobcat, driver & 2.5 tonne tipper.
Site Clean-ups, Grass removal, shed pads, mulching, fully insured, competitive rates. Hire a Mini Bobcat Rockingham, Mandurah.
Soloniod Locator
Reticulation Supply, Lay and Maintenance. All Reticulation Maintenance, Controllers Solonoids, servicing of systems.

---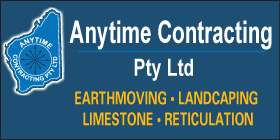 *Anytime Contracting Pty Ltd - 0400 227 455 - Landscaping Mandurah Rockingham - Falcon, WA 6210

MANDURAH, ROCKINGHAM, KWINANA
Earthmoving and Bobcat Services, Falcon, Rockingham, Mandurah, Kwinana. Peel Region Earthmoving services
Earthmoving Rockingham to Falcon.
Back Filling, Truck with Crane, 12 Ton Tipper, Driveway preparations.
servicing all areas, House & Shed sand pads. Limestone Driveways. Old concrete and lawn removed. Landscaping & Paving preparations. Site & Yard cleans. Soak Wells (Commercial & Residential). Yard Levelling. Earthmoving and Bobcat services, Falcon, Peel Region, Mandurah, Rockingham, Kwinana.

---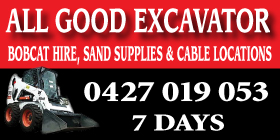 *All Good Excavator & Bobcat Hire - Phone 0427 019 053 - Earthmoving Rockingham - Rockingham, 6168

ROCKINGHAM , ATWELL, KWINANA, MANDURAH
EARTHMOVING ROCKINGHAM, ATWELL, KWINANA, PEEL REGION. BOBCATS ROCKINGHAM, ATWELL, KWINANA, PEEL REGION. BOBCAT HIRE, SAND SUPPLIES, CABLE LOCATIONS ROCKINGHAM. SAND AND GARDEN SOIL AND GRASS REMOVAL ROCKINGHAM.
Sand/Road Base Delivery. Dig Pools, Trenches, Footings, Holes, Retaining Walls, Driveways, All rubbish-sand-concrete removal & more.. 7 Days A Week...

---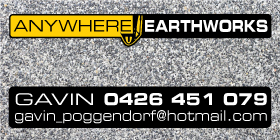 *Anywhere Earthworks - Ph 0426 451 079 - Earthmoving Shoalwater Rockingham - Shoalwater, 6169

ROCKINGHAM
SHOALWATER EARTHMOVING ROCKINGHAM. SHOALWATER EARTHWORKS ROCKINGHAM.
EXPOSED AGGREGATE ROCKINGHAM / LIQUID LIMESTONE ROCKINGHAM
CONCRETE ROCKINGHAM / DRIVEWAYS ROCKINGHAM / PATIOS ROCKINGHAM
SHED SLABS ROCKINGHAM / RETAINING WALLS ROCKINGHAM
FENCING ROCKINGHAM & GATES ROCKINGHAM / ROCKINGHAM BOBCAT WORKS
SMALL AND LARGE JOBS CLICK FOR FACEBOOK BUTTON ON FEATURE

---
---
---