Financial Planners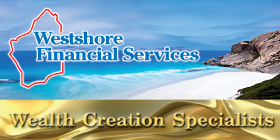 *Westshore Financial Services - Phone 9592 1844 - Rockingham, WA 6168

ROCKINGHAM
FINANCIAL PLANNERS ROCKINGHAM.
FINANCIAL ADVICE ROCKINGHAM.
In an increasingly volatile and dynamic world, our business mission of helping customers live their lives with more peace of mind by protecting them, their relatives and their property against risks, and by managing their savings and assets is more relevant than ever. We have over 20 years Servicing the Peel Region.
Personal and Business Superannuation Rockingham * Personal Insurance Rockingham * Retirement Income Rockingham * Competitive Home Loans Rockingham

---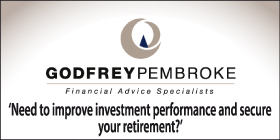 *Godfrey Pembroke Financial Consultant - Patrick 08 6389 6700 - Financial Planner Subiaco - Subiaco, WA 6008

ROCKINGHAM - MANDURAH - KWINANA - PERTH
FINANCIAL PLANNING ROCKINGHAM TO PERTH.
ESTATE PLANNING ROCKINGHAM TO PERTH.
INVESTMENT ADVICE ROCKINGHAM TO PERTH.
SELF MANAGED SUPERANNUATION FUND ADVICE ROCKINGHAM TO PERTH.
Need to improve investment performance and secure your retirement?
We provide peace of mind in: - Self Managed Superannuation Funds - Retirement Planning - Investment Advice (Direct Shares and Managed Funds) - Estate Planning.

---
---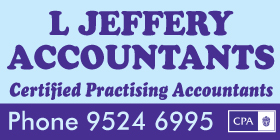 L Jeffery Accountants - Phone 9524 6995 - Financial Planner Port Kennedy Rockingham
- Port Kennedy, WA 6172
ROCKINGHAM
FINANCIAL PLANNER ROCKINGHAM, FINANCIAL PLANNER MANDURAH, FINANCIAL PLANNER KWINANA, FINANCIAL PLANNER PEEL REGION, FINANCIAL PLANNER HAMILTON HILL - Taxation Accountants Rockingham.
Our friendly professional accountants are here for you all year round, for all your tax and accounting needs.
Individuals, companies, partnerships, trusts, SMSF, GST Compliance, due diligence, Audits, bookkeeping
SEE ACCOUNTANTS FOR FULL FEATURE
---
---