Foot Care and Orthotics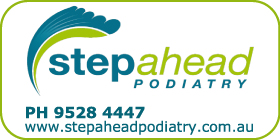 *Stepahead Podiatry - Phone 9528 4447 - Foot Care and Orthotics Rockingham - Rockingham, 6168

ROCKINGHAM
FOOT CARE ROCKINGHAM. ORTHOTICS ROCKINGHAM. PODIATRIST ROCKINGHAM.
Stepahead Podiatry is committed to assisting people from all walks of life to integrate healthy professional foot care into their overall medical wellbeing.
General Footcare Rockingham - Sports Injuries - Nail Surgery Rockingham - Foot Mobilisation Rockingham - Orthotics Rockingham - Diabetic & High Risk Foot Management Rockingham.

---
---
---