Garden Services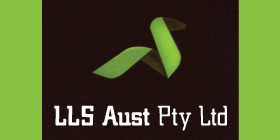 *LLS Aust Pty Ltd - Phone 9592 9993 - Rockingham, 6168

ROCKINGHAM
GARDEN SERVICES ROCKINGHAM. COMMERCIAL LANDSCAPING ROCKINGHAM.
Turf Maintenance Rockingham ~ Boutique Garden Services Rockingham ~ Irrigation Rockingham Reticulation ~ Landscape Construction and Design Rockingham.
Member of Landscape Industries Association of Western Australia and Quality Service for 10 Years.
"PUTTING THE HORTICULTURE BACK INTO LANDSCAPING"

---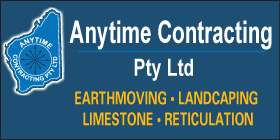 *Anytime Contracting Pty Ltd - 0400 227 455 - Garden Services, Mandurah Rockingham - Mandurah, 6210

MANDURAH, ROCKINGHAM, KWINANA, PEEL REGION
Garden Services Rockingham to Mandurah, Landscaping Rockingham to Mandurah
Reticulation, Bobcats & Earthmoving Falcon to Rockingham.
Garden services, Soak Wells, Paving full landscaping from supply to install see our full feature for further details.
Bobcats and Earthmoving, Falcon, Rockingham, Mandurah, Kwinana. Peel Region Earthmoving services


---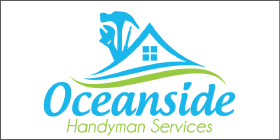 *Oceanside Handyman Services - Phone 0433 770 070 - Garden Services Shoalwater Rockingham - Shoalwater, 6169

ROCKINGHAM MANDURAH FREMANTLE
GARDEN SERVICES ROCKINGHAM. GARDEN SERVICES MANDURAH. GARDEN SERVICES FREMANTLE.
Call us for all your odd jobs and handyman requirements between Fremantle, Rockingham and Mandurah. Services include: * General home maintenance * Lawn care * Gutter cleaning * Fly screen repairs * Yard cleanups * Window cleaning * Retic and sprinkler repairs * Taps and washers And much much more.
CLICK FOR FACEBOOK ON FEATURE

---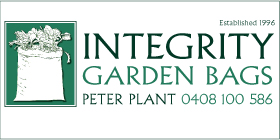 *Integrity Garden Bags - Phone 0408 100 586 - Garden Services Stake Hill - Stake Hill, 6181

ROCKINGHAM - KWINANA - MANDURAH - PINJARRA - DAWESVILLE - SOUTH YUNDERUP
KWINANA GARDEN BAGS ROCKINGHAM. PINJARRA GARDEN BAGS DAWESVILLE. MANDURAH GARDEN BAGS SOUTH YUNDERUP.
Established 1996. Our Garden bags can be used as a general rubbish bag as well as green waste. i.e. overflow from your green bin. Exclusions: bricks, soil, sand, building rubble & all liquids.

---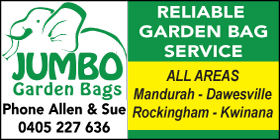 *Jumbo Garden Bags - Garden Services Mandurah - Phone 0405 227 636 - Mandurah , 6210

MANDURAH DAWESVILLE ROCKINGHAM KWINANA
GARDEN SERVICES ROCKINGHAM. GARDEN SERVICES KWINANA.
GARDEN SERVICES MANDURAH. Keep your yard looking beautiful all year round.
No more Leaves, Lawn Clippings, Tree Cuttings laying around. Garden Bag Hire ALL AREAS
Rockingham, Mandurah, Kwinana, Dawesville and surrounding areas. Phone Allen or Sue today. Prompt four weekly service. Reliable Garden Bag Service.
CLICK BUTTON FOR PRICING ON FULL FEATURE

---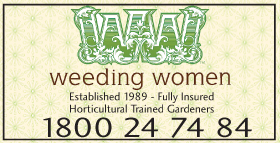 *Weeding Women - 1800 24 74 84 - Rockingham , WA 6168

ROCKINGHAM KWINANA
Gardening Rockingham, Garden and yard services Rockingham. Established 1989, Fully Insured, Horticultural Trained Gardeners. Garden Clean Ups. Weeding and Yard Clean ups Rockingham. Landscaping Rockingham, Kwinana.
CLICK FOR FREE ONLINE QUOTE BUTTON ON FEATURE

---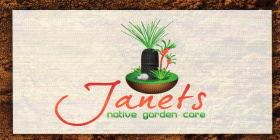 *Janets Native Garden Care - Landscaping Baldivis - Ph 0407 992 692 - Baldivis, 6171

BALDIVIS, ROCKINGHAM, ALL AREAS
Landscaping Baldivis, Landscaping Services Rockingham, Baldivis, all areas. Garden Services Baldivis, Rockingham, Port Kennedy.
Garden Maintenance, Garden Clean-ups.
Garden Planning & Installation, helping clients choose the right plants and layout for their soil, location and needs. Installing a garden that will flourish for years to come.

---
---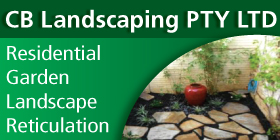 CB Landscaping PTY LTD - Phone 0405 357 980
- Rockingham, 6168
ROCKINGHAM
GARDEN SERVICES ROCKINGHAM. RETICULATION ROCKINGHAM. LANDSCAPING ROCKINGHAM.
Specialist in Residential Garden and Landscape Services.
New Garden Installations Rockingham - Garden Maintenance Rockingham and Garden Renovations Rockingham - Reticulation Installation Rockingham and Reticulation Repair Rockingham.
SEE LANDSCAPING FOR FULL FEATURE
---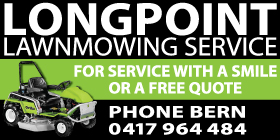 Longpoint Lawnmowing Service - Phone 0417 964 484
- Safety Bay, 6169
ROCKINGHAM
SAFETY BAY LAWNMOWING ROCKINGHAM.
ROCKINGHAM RETICULATION SAFETY BAY.
• DOMESTIC & COMMERCIAL GARDEN SERVICE ROCKINGHAM & SAFETY BAY LANDSCAPING.
* Lawnmowing * Spraying * Reticulation * Fertilizing * Ride on mower.
Verti Mowing Rockingham
FOR SERVICE WITH A SMILE OR A FREE QUOTE PHONE BERN...
SEE LAWNMOWING CONTRACTORS FOR FULL FEATURE...
---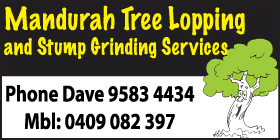 Mandurah Tree Lopping - Garden Services Mandurah - Phone 9583 4434
- Mandurah, 6210
MANDURAH
GARDEN SERVICES MANDURAH. TREE SERVICES MANDURAH.
TREELOPPING MANDURAH. STUMP GRINDING MANDURAH.
Mandurah Tree Lopping and Stump Grinding Services. Rockingham, Mandurah, Kwinana, Peel Region. Tree Services, Tree Removal, Stump Grinding, Block Clearing, Mulching, 21Mtr Cherry Picker, Mulch Sales, Free Quotes. Fully Insured.
SEE TREELOPPING FOR FULL FEATURE
---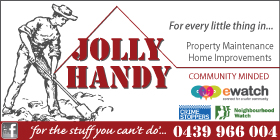 Jolly Handy - Phone 0439 966 004 - Garden Services Rockingham
- Rockingham, 6168
ROCKINGHAM
GARDENING ROCKINGHAM TO FREMANTLE.
COMMUNITY MINDED HANDYMAN - 'for the stuff you can't do'...
Home Improvements Rockingham - Property Maintenance Rockingham - Renovations Rockingham.
Why not take us up on our $50 FREE first time fix it offer?
SEE HANDYMAN SERVICES FOR FULL FEATURE
---
---