Podiatrists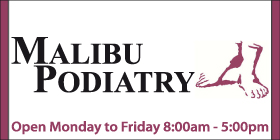 *Malibu Podiatry Surgery - Phone (08) 9592 3122 Safety Bay - Safety Bay, WA 6169

ROCKINGHAM
PODIATRIST SAFETY BAY. PODIATRIST ROCKINGHAM. SAFETY BAY FOOT CARE ROCKINGHAM.
Friendly, efficient advice and Foot Care for the entire family since 1993. Treating conditions affecting the Foot and Ankle, as well as treating problems associated with Shins, Knees and Hips.
"Put your Sole in our Hands!"

---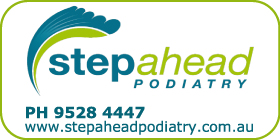 *Stepahead Podiatry - Phone 9528 4447 - Podiatrists Rockingham - Rockingham, WA 6168

ROCKINGHAM
PODIATRIST ROCKINGHAM.
Stepahead Podiatry is committed to assisting people from all walks of life to integrate healthy professional foot care into their overall medical wellbeing.
General Footcare Rockingham - Sports Injuries - Nail Surgery Rockingham - Foot Mobilisation Rockingham - Orthotics Rockingham - Diabetic & High Risk Foot Management Rockingham.
CLICK FOR FACEBOOK & TO BOOK ONLINE ON FEATURE

---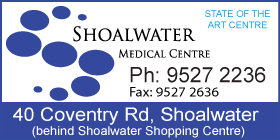 Shoalwater Medical Centre - Ph 9527 2236 - Podiatrists Shoalwater Rockingham
- Shoalwater, 6169
SHOALWATER - ROCKINGHAM
SHOALWATER PODIATRISTS ROCKINGHAM. SHOALWATER PODIATRY ROCKINGHAM.
SEE MEDICAL CENTRES FOR FULL FEATURE

---
---
---