4WD Parts and Accessories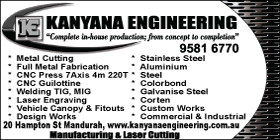 *Kanyana Engineering Pty Ltd - Ph 9581 6770 - 4WD Parts and Accessories Mandurah - Mandurah, WA 6210

MANDURAH
4WD PARTS MANDURAH - FOUR WHEEL DRIVE PARTS AND ACCESSORIES MANDURAH
CANOPIES FOR CARS MANDURAH
CANOPIES FOR BOATS MANDURAH, ROCKINGHAM, PEEL REGION.
All our canopies are custom built from the ground up using 3D modelling to suit the specifications of your vehicle. Our extensive experience at making vehicle canopies has taught us no two vehicles are the same, so there really is no "one size fits all" solution, without jeopardizing style and durability. By custom building, we can guarantee our customers satisfaction by tailoring the canopy to their exact needs during production.

---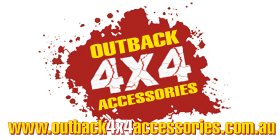 *Outback 4x4 Accessories - Phone 9586 1100 - 4WD Parts and Accessories Erskine Mandurah - Erskine, 6210

MANDURAH
ERSKINE OUTBACK 4X4 ACCESSORIES MANDURAH. MANDURAH 4WD PARTS AND ACCESSORIES ERSKINE.
BUILT TOUGH FOR THE OUTBACK
Bull Bars, Side Steps, Snorkels, Rear Protection Bars, Roof Racks, Long Range Fuel Tanks, Light Bars, Spot / Flood Lights, Work Lights, Recovery Equipment, Camping Equipment & Accessories, Electrical
CLICK FOR FACEBOOK & TO CONTACT ON FEATURE

---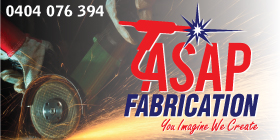 *ASAP Fabrication - 4WD Parts and Accessories Rockingham - Phone 0404 076 394 - Rockingham, 6168

ROCKINGHAM AND SURROUNDS
CUSTOM 4 X 4 ACCESSORIES ROCKINGHAM. CUSTOM BUILT FOUR WHEEL DRIVE ACCESSORIES ROCKINGHAM.
ALUMINIUM FABRICATION STAINLESS STEEL AND STRUCTURAL STEEL FABRICATION ROCKINGHAM.
Trailers - Boats - Patios - Sheds - Site Maintenance.
CLICK FOR FACEBOOK ON FEATURE
You Imagine We Create...

---
---
---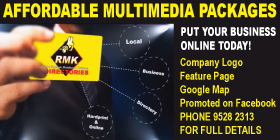 SEE AUTO PARTS - Rockingham, Mandurah, KWINANA, WA

ROCKINGHAM MANDURAH KWINANA
4WD Accessories Mandurah, Rockingham. 4WD Camping Accessories Mandurah Rockingham, 4wd Towing, 4WD Parts Mandurah Rockingham
---