Beauty Therapy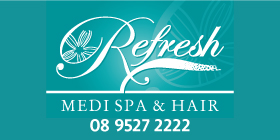 *Refresh Medi Spa & Hair - BEAUTY THERAPY AND HAIRDRESSING SALON ROCKINGHAM - Rockingham, 6168

ROCKINGHAM BEAUTY THERAPISTS ROCKINGHAM BEAUTY SALON PORT KENNEDY BEAUTY SALON WARNBRO BEAUTY SALON KWINANA BEAUTY SALON BALDIVIS BEAUTY SALON
BEAUTY THERAPY ROCKINGHAM, ROCKINGHAM BEACH HAIRDRESSER AND BEAUTY THERAPY SALON. ANTI WRINKLE TREATMENTS BALDIVIS, WARNBRO DERMAL FILLERS AND ANTI WRINKLE TREATMENTS, ROCKINGHAM FULL BEAUTY THERAPY SALON. WARNBRO ACNE TREATMENT SHOALWATER ANTI WRINKLE REJUVENATION PORT KENNEDY DERMAL FILLERS SINGLETON SPIDER VEINS WAIKIKI IPL HAIR REMOVAL MEADOW SPRINGS COSMETIC TATTOOING MANDURAH

Refresh Medi Spa & Hair - Hairdresser Rockingham offer the full range of hair and cosmetic beauty services by qualified therapists. WE OFFER: ~ HAIR SERVICES ~ HAIR EXTENSIONS ~ ACNE TREATMENTS ~ ANTI WRINKLE INJECTIONS ~ SKIN REJUVENATION ~ DERMAL FILLERS ~ SPIDER VEINS ~ IPL HAIR REMOVAL ~ COSMETIC TATTOOING
Ask about our Membership for discounts on hair, skin, cosmetic tattooing, products and injectable services.
CLICK FOR FACEBOOK AND TO BOOK ONLINE ON FEATURE
---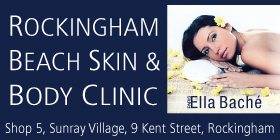 *Rockingham Beach Skin & Body Clinic - Rockingham Ella Bache Beauty Salon AUGUST 2019 SPECIAL FREE ENVIRONMENTALLY FRIENDLY ELLA BACHE' TOTE BAG WITH PURCHASE OF 2 OR MORE SKIN PRODUCTS - IN-STORE ONLY conditions apply - Rockingham, WA 6168

ROCKINGHAM ELLA BACHE BEAUTY SALON BALDIVIS ELLA BACHE BEAUTY SALON PORT KENNEDY BEAUTY SALONS ROCKINGHAM BEACH ELLA BACHE BEAUTY SALON
Rockingham Ella Bache Beauty Salon Rockingham Beauty Salon Baldivis Ella Bache Beauty Therapy Port Kennedy Ella Bache Beauty Salon, Warnbro Ella Bache Beauty Therapy. Rockingham, Shellac Nails Rockingham, Gel Nails Rockingham, Ella Bache Specialised Treatments Rockingham, Shellac Permanent Nail Polish Rockingham, Biosculpture Gel Nails, evo2 Nails Rockingham, Manicures Rockingham, Waxing Rockingham, Massage Rockingham, Spray Tanning Rockingham, Lash Tinting Rockingham, Brow Tinting Rockingham, Lash Lift Rockingham, Feather Touch Brows Rockingham, Beauty Treatments Baldivis Ella Bache Treatments Warnbro Beauty Treatments Waikiki Rockingham Ella Bache Specialist.
Rockingham Beach Skin and Body Clinic in Rockingham Beach is your specialist salon for Ella Bache products and all beauty treatments. Enjoy your exclusive environmentally friendly Ella Bache' Tote Bag BOLD Collection 2019 FREE when you purchase any 2 skincare products In-Salon.T&C's apply. Rockingham Beach Skin & Body Clinic - Beauty Therapy. We are a family owned and run salon offering personalised service in a relaxing atmosphere.
WE SPECIALISE IN: ~ Ella Bache Specialised Treatments ~ Shellac Permanent Nail Polish ~ Biosculpture Gel & Vitamin A+E Infused evo2 Nails ~ Manicures ~ Waxing ~ Massage ~ Spray Tanning ~ Lash Lift ~ Feather Touch Brows

---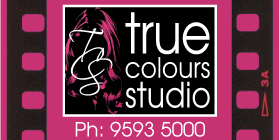 True Colours Studio - Beauty Therapy and Hairdressing Salon Waikiki Rockingham SENIORS DISCOUNT M-F - Waikiki, WA 6169

WAIKIKI BEAUTY THERAPY PORT KENNEDY BEAUTY THERAPY SAFETY BAY BEAUTY THERAPY WARNBRO BEAUTY THERAPY
WAIKIKI Beauty Therapy WARNBRO Hairdressers Waikiki, Rockingham. Mens Waxing Rockingham, Waxing and Beauty Therapy Safety Bay, Waikiki Beauty Therapy Mens Waxing and Hairdresser Waikiki, Rockingham. Beauty Salon Warnbro, Rockingham
Makeup and Beauty.
Find all you need for that special occasion in one shop: Hairdresser, Beauty Therapy, Spray Tans...
MOBILE HAIRDRESSING SERVICE FOR SENIORS AND DISABLED LOCAL AREA ONLY
True Colours Studio's professional hairstylists pride themselves on delivering top quality service to their existing and new clients. We ensure ALL clients needs are met.
The salon stocks the full product range of Joico, which guarantees an array of colours with a beautiful shine for all hair types.
We have extensive training in tape in and clip in extensions, perms, cutting and all colouring/foiling, roller setting, chemical straightening etc.
CLICK FOR FACEBOOK ON FEATURE

---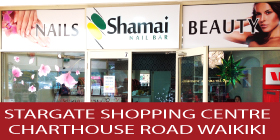 *Shamai Nail Bar - Beauty Therapy and Nail Salon Rockingham - Waikiki , 6169

ROCKINGHAM BEAUTY SALON WAIKIKI BEAUTY SALONS WARNBRO BEAUTY SALONS BALDIVIS BEAUTY SALON
ROCKINGHAM BEAUTY AND NAIL SALON WARNBRO BEAUTY AND NAIL SALON, SAFETY BAY NAIL SALONS, BEAUTY THERAPISTS ROCKINGHAM, WAIKIKI BEAUTY SALON ROCKINGHAM. BEAUTY THERAPY WAIKIKI ROCKINGHAM.BEAUTY SALONS SAFETY BAY, BEAUTY AND NAIL SALON PORT KENNEDY, BALDIVIS BEAUTY SALON AND NAIL SALON, WAIKIKI NAIL SALONS
Shamai Nail Bar is a family owned and run salon located inside the Stargate Shopping Centre, Charthouse Road Waikiki.
Jenny and her staff are highly trained and experienced nail technicians specialising in Acrylic Nails, Shellac Nails, Nail Art and SNS Nails as well as Spa Pedicures, Waxing and Beauty Treatments,
APPOINTMENTS FROM MONDAY TO SATURDAY. Phone to book on 0403 898 707.
CLICK FOR FACEBOOK ON FEATURE

---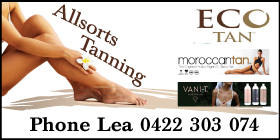 *Allsorts Tanning - Spray Tanning Rockingham - Rockingham, 6168

ROCKINGHAM MANDURAH KWINANA AND ALL LOCAL AREAS
SPRAY TANNING FROM PRIVATE SALON ROCKINGHAM, BALDIVIS, SAFETY BAY TANNING HOME SALON SPRAY TANNING AND TANNING PRODUCTS ROCKINGHAM. SAFETY BAY SPRAY TANNING AND ORGANIC SELF TANNING PRODUCTS, PORT KENNEDY SPRAY TANNING. SPRAY TANNING BALDIVIS, HOME SPRAY TANS WARNBRO, ROCKINGHAM, SAFETY BAY.
For an all over sun kissed tan without the dangers of UV Rays. Allsorts Tanning offer a range of tanning treatments in a relaxed and private home salon located in Rockingham.
Our Tanning is super quick, effective with a beautiful glowing natural look! We also cater to both men and women. Male spray tanning is becoming more and more popular
Allsorts Tanning use Eco Tan a certified organic product, all natural, Vegan, Animal Cruelty Free, Australian Made. Other products also available are Morrocan Tan and Vani-T Tan. If your looking for a beautiful glowing tan for any occasion, Allsorts Tanning Rockingham can offer you a professional finished look. Self Tanning products available on request.
---
---
---