Blinds Outdoor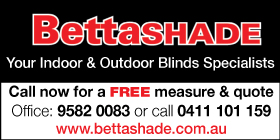 *Bettashade - Your Indoor & Outdoor Blinds Specialists - FREE MEASURE AND QUOTE - Greenfields, WA 6210

MANDURAH BLINDS OUTDOOR MANDURAH ROLLER BLINDS MANDURAH INDOOR BLINDS GREENFIELDS BLINDS PINJARRA OUTDOOR BLINDS MANDURAH ROLLER SHUTTERS
MANDURAH BLINDS OUTDOOR GREENFIELDS BLINDS MANDURAH INDOOR BLINDS ROCKINGHAM OUTDOOR BLINDS KWINANA ROLLER SHUTTERS MANDURAH BALDIVIS WINDOW BLINDS MEADOW SPRINGS ROLLER BLINDS HALLS HEAD OUTDOOR BLINDS A WIDE DISPLAY OF FASHION BLINDS LAKELAND INDOOR BLINDS PINJARRA BLINDS FOLDING ARM BLINDS MANDURAH PATIO BLINDS FALCON COCKBURN OUTDOOR COCKBURN INDOOR BLINDS
Bettashade Your Indoor & Outdoor Blinds Specialists
BETTA QUALITY - BETTA PRICE - BETTA SHADE
Bettashade guarantees a high quality product at a competitive price.
Bettashade Mandurah offers factory direct prices and designs that are custom-made to meet your needs. If you need shade in a tight space, Bettashade has got you covered for angles, doorways, maintain your view, provide privacy, increase security, our blinds and shutters are made to really to suit your needs.
Call now for a FREE measure & quote
CLICK FOR QUOTE & TO VIEW GALLERY ON FEATURE
---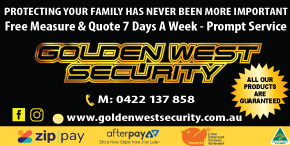 *GOLDEN WEST SECURITY - WIN A TRIP FOR 2 TO BALI - AFTERPAY - ZIP PAY - HUMM FINANCE AVAILABLE OUTDOOR BLINDS SLIDETRACK - Rockingham, 6168

SLIDETRACK BLINDS ROCKINGHAM OUTDOOR BLINDS ROCKINGHAM CAFE BLINDS BALDIVIS SLIDETRACK OUTDOOR BLINDS MANDURAH
OUTDOOR BLINDS ROCKINGHAM CAFE BLINDS BALDIVIS SLIDETRACK OUTDOOR BLINDS ROCKINGHAM SLIDETRACK BLINDS KWINANA SLIDETRACK OUTDOOR BLINDS MANDURAH KARNUP SLIDETRACK BLINDS COCKBURN SLIDETRACK BLINDS SUPPLIED INSTALLED SLIDETRACK FULLY RESTRAINED IN TRACKS SUN PROTECTION AND SHADING, BREEZE CONTROL BLINDS SLIDETRACK Fully restrained in tracks Sun protected and shading Outdoor Blinds Rockingham Breeze control Privacy Consistent build quality Variety of design options Wide range of colour choices 85%, 94% & 95% block out fabrics and pvc Design and patent protected FREMANTLE HAMILTON HILL SLIDETRACK OUTDOOR BLINDS Crimsafe SECURITY DOORS ROCKINGHAM INVISI GARD SECURITY ROCKINGHAM Crimsafe Doors BALDIVIS Crimsafe Doors GOLDEN BAY Crimsafe Doors WELLARD Crimsafe Doors KWINANA Crimsafe Doors COCKBURN FREMANTLE Crimsafe Doors AND INVISI GARD SECURITY MANDURAH SECURITY GRILLS ROCKINGHAM SECURITY WINDOW SCREENS crimsafe security doors invisi gard security MANDURAH SECURITY PORT KENNEDY - STEEL MESH SECURITY CUSTOM SECURITY DOORS FREMANTLE ROLLER SHUTTERS ROCKINGHAM SECURITY DOORS JARRAHDALE SECURITY DOORS SERPENTINE SECURITY WINDOW SCREENS MANDURAH SECURITY WINDOW SCREENS ROCKINGHAM, PERSPEX SCREENS KARNUP PERSPEX SCREENS MANDURAH PERSPEX SCREENS Crimsafe Doors FALCON SECURITY PORT KENNEDY PATIO ENCLOSURES BALDIVIS PATIO ENCLOSURES AND HOME SECURITY FREMANTLE CUSTOM SECURITY DOORS Crimsafe Doors FREMANTLE ROCKINGHAM Crimsafe Doors PATIO ENCLOSURES AND HOME SECURITY KWINANA PATIO ENCLOSURES AND HOME SECURITY COCKBURN PATIO ENCLOSURES AND HOME SECURITY WELLARD DECORATIVE SECURITY DOORS BALDIVIS DECORATIVE SECURITY DOORS COCKBURN DECORATIVE SECURITY DOORS COCKBURN DECORATIVE SECURITY DOORS HAMILTON HILL DECORATIVE SECURITY DOORS KWINANA CUSTOM SECURITY DOORS DECORATIVE SECURITY DOORS KWINANA Stainless Steel Doors & Screens ROCKINGHAM PATIO ENCLOSURES AND HOME SECURITY STEEL MESH ROCKINGHAM, CUSTOM SECURITY DOOR Mandurah safety decorative doors, PINJARRA windows shutter FREMANTLE enclosures and pet doors, LAKELANDS DECORATIVE DOORS COODANUP PET DOORS SINGLETON SECURITY DOORS AND SCREENS KARNUP Patio Enclosures FREMANTLE Custom Built with Sports or Company Logo CALISTA Security Grills SETTLERS HILL Pet Doors ROCKINGHAM Robe Doors DAWESVILLE Roller Shutters ROCKINGHAM SCREENS Repairs & Maintenance WELLARD Decorative Doors ROCKINGHAM Door & Window Locks

Golden West Security is a one-stop security shop located in Rockingham offering a wide range of quality products and professional service.
SUPPLYING AND INSTALLING SLIDETRACK OUTDOOR SECURITY BLINDS Fully restrained in tracks Sun protected and shading Breeze control Privacy Consistent build quality Variety of design options Wide range of colour choices 85%, 94% & 95% block out fabrics and pvc Design and patent protected
Golden West Security also caters for working families on a budget by offering appointments outside of business hours. There is nothing better than no deposit & NO INTEREST EVER WITH HUMM ALSO OFFERING AFTERPAY & ZIP PAY it's never been easier to get your new Security Doors and Screens supplied and installed straight away.
Golden West Security now also offer Slidetrack Outdoor Blinds and Rollashield External Screens.
GO IN THE DRAW TO WIN A TRIP FOR 2 TO BALI

---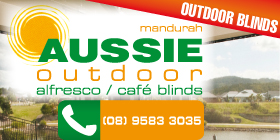 *AUSSIE OUTDOOR ALFRESCO CAFE BLINDS - Outdoor Blinds Mandurah INTEREST FREE FINANCE AVAILABLE - Mandurah, WA 6210

MANDURAH OUTDOOR BLINDS ROCKINGHAM OUTDOOR BLINDS KWINANA OUTDOOR BLINDS PINJARRA OUTDOOR BLINDS
OUTDOOR BLINDS MANDURAH, OUTDOOR BLINDS ROCKINGHAM, OUTDOOR BLINDS KWINANA, BLINDS OUTDOOR HALLS HEAD, BLINDS OUTDOOR BUNBURY, BUSSELTON OUTDOOR BLINDS, BALDIVIS OUTDOOR BLINDS, ALFRESCO BLINDS MANDURAH, ROCKINGHAM ALFRESCO OUTDOOR BLINDS, SECRET HARBOUR OUTDOOR BLINDS, KARNUP OUTDOOR BLINDS, SINGLETON OUTDOOR BLINDS, FALCON ALFRESCO OUTDOOR BLINDS, DAWESVILLE OUTDOOR BLINDS.
Aussie Outdoor Alfresco Cafe Blinds are the Number One Blind Manufacturer in Australia - Patented Lock Jaw System to withstand harsh weather - Three Year Warranty - Free Measure and Quote - Interest Free Terms
Australian Made Outdoor Blinds
Aussie Outdoor Alfresco/Café Blinds only uses Australian made products to the highest quality standard, therefore we are able to provide a 3 year warranty. Our professionally trained staff from sales to installation will provide you with unparalleled service at every stage throughout your experience at Aussie Outdoor blind company.
---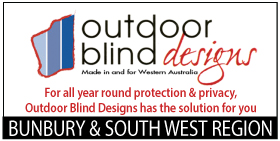 *Outdoor Blind Designs - Bunbury DESIGNED & MANUFACTURED IN WA - SEE OUR MONTHLY SPECIALS - 35% OFF - Bunbury, 6230

BUNBURY - HARVEY - PICTON
OUTDOOR BLINDS BUNBURY OUTDOOR BLINDS AUSTRALIND OUTDOOR BLINDS EATON OUTDOOR BLINDS LESCHENAULT OUTDOOR BLINDS BRUNSWICK OUTDOOR BLINDS WATERLOO OUTDOOR BLINDS MYALUP OUTDOOR BLINDS BINNINGUP OUTDOOR BLINDS HARVEY OUTDOOR BLINDS BUSSELTON OUTDOOR BLINDS PRESTON BEACH OUTDOOR BLINDS URBAN TRACK BLINDS BUSSELTON URBAN TRACK BLINDS BUNBURY URBAN TRACK BLINDS SOUTH WEST URBAN TRACK BLINDS AUSTRALIND Zipped U-Lock – Rope & Pulley Blinds BUNBURY Zipped U-Lock – Rope & Pulley Blinds BUSSELTON Zipped U-Lock – Rope & Pulley Blinds AUSTRALIND Zipped U-Lock – Rope & Pulley Blinds BRUNSWICK Zipped U-Lock – Rope & Pulley Blinds HARVEY Zipped U-Lock – Rope & Pulley Blinds MYALUP Zipped U-Lock – Rope & Pulley Blinds MELROSE
FREE IN-HOME MEASURE & QUOTE - SPECIAL: MASSIVE 35% OFF SUPPLY AND INSTALLATION ON ALL PRODUCTS END OF FINANCIAL YEAR SALE..
VIEW FULL DETAILS. A family owned business with a combined 15 years experience. Mandurah Display OPEN 24/7.
CLICK FOR FACEBOOK, CLICK FOR GALLERY & TO WATCH VIDEO ON FEATURE
---
---
---

*Creative Blinds and Shades - ,


OUTDOOR BLINDS MANDURAH. INDOOR BLINDS MANDURAH. ROLLER SHUTTERS MANDURAH. BLINDS PEEL REGION. SUN SHADES MANDURAH.
At Creative Blinds and Shades, we pride ourselves on the quality of our products and our workmanship. So if you want to create a space you'll love coming home to, talk to the specialists at Creative Blinds and Shades today on 08 9581 9911 to arrange a free measure & quote...
CLICK FOR OBLIGATION FREE QUOTE ON FEATURE

---