Bookkeeping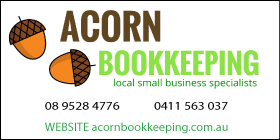 *Acorn Bookkeeping - Phone 9528 4776 - Rockingham Beach, WA 6168

ROCKINGHAM
BOOKKEEPING ROCKINGHAM. BAS AGENT ROCKINGHAM.
PROFESSIONAL PARTNER MYOB ROCKINGHAM.
Qualified Accountant at a Bookkeepers price!

---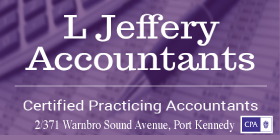 *L Jeffery Accountants - Ph 9524 6995 - Bookkeeping Port Kennedy Rockingham - Port Kennedy, WA 6172

ROCKINGHAM
BOOKKEEPING ROCKINGHAM, BOOKKEEPING MANDURAH, BOOKKEEPING KWINANA, BOOKKEEPING PEEL REGION, BOOKKEEPING HAMILTON HILL - Taxation Accountants Rockingham.
Our friendly professional accountants are here for you all year round, for all your tax and accounting needs.
Individuals, companies, partnerships, trusts, SMSF, GST Compliance, due diligence, Audits, bookkeeping
Please note that our hours during tax time may vary, so please keep an eye on our facebook page for further details - click full feature page to see FB link.
Local home visits and after hours appointment (including Saturday mornings) available upon request.

---
---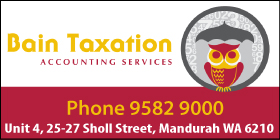 Bain Taxation Accounting Services - Phone 9582 9000 - Bookkeeping Mandurah
- Mandurah, 6210
MANDURAH - PEEL REGION
Mandurah Accountants, Registered Tax Accountant Mandurah
Accounting made easy - Bain Taxation is a full service accounting firm which is located in Mandurah, Western Australia. They provide tax, bookkeeping and accounting services for individuals, partnerships, sole traders, companies and trusts. They have an understanding of the needs of tradesmen and FIFO workers as well as people with rental properties and share investments.
Preparation and lodgement of Tax Returns, Preparation and lodgement of BAS & IAS, Preparation of Financial Statements, ABN, GST & TFN Applications, Bookkeeping, ATO Liaison, Setups - Companies and Trusts.
ACCOUNTANT MANDURAH - TAX MANDURAH - BOOKKEEPING MANDURAH.
SEE ACCOUNTANTS FOR FULL FEATURE
---
---