Bores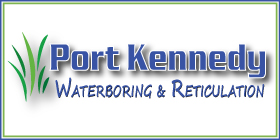 Port Kennedy Waterboring & Reticulation - Bores Port Kennedy Rockingham
- Port Kennedy, 6172
ROCKINGHAM BORES PORT KENNEDY BORES NAVAL BASE BORES RETICULATION SECRET HARBOUR BORES

ROCKINGHAM BORES Port Kennedy BORES Baldivis PUMP SERVICES Kwinana Reticulation Rockingham Waterboring PIPES AND PUMPS SERVICED Rockingham Waterboring Port Kennedy Pumps Rockingham AUTOMATIC AND MAIN CONVERSIONS ROCKINGHAM PUMP SPECIALISTS Mandurah reticulation NAVAL BASE WATERBORING KARNUP PUMPS
PORT KENNEDY WATERBORING AND RETICULATION is your Bore and Reticulation Maintenance Specialists. The company has been servicing the region for more than 20 years and offers a fast and efficient service.
We offer a FREE Quote on NEW Installations ONLY! Free Quotes available in the local areas, Rockingham and Kwinana.
Please phone Mark on 0412 376 613 for more information.
---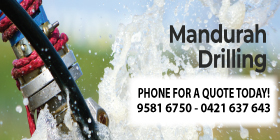 MANDURAH DRILLING ✔️ AFFORDABLE BORE & WELL SERVICES ✔️ AFTER HOUR EMERGENCY CALL OUTS AVAILABLE
- Mandurah, 6210
MANDURAH WATERBORING PINJARRA WATERBORING SERVICE HALLS HEAD WATERBORING COMMERCIALKARNUP WATERBORING SECRET HARBOUR WATERBORING BALDIVIS WATERBORING ROCKINGHAM WATERBORING KWINANA WATERBORING PERTH

MANDURAH Water Boring MANDURAH WATERBORING LAKE CLIFTON WATERBORE HOLES PROFESSIONAL WATERBORING HOLES LAKE CLIFTON Water Boring Mandurah, MANDURAH DRILLING Mandurah, Pumps Mandurah. HARVEY BORE INSTALLATIONS BORE HOLE DRILLING HARVEY MONITORING HOLES, HARVEY EARTH ROD HOLES ALL BORE AND WELL MAINTENANCE SERVICE HARVEY WA MANDURAH bore repairs and installation, PINJARRA bore drilling pinjarra monitoring holes, serpentine earth rod holes, COLLIE WATERBORING PROFESSIONAL BORE HOLES COLLIE SOUTH WEST AUSTRALIA BORE INSTALLATIONS EARTH ROD HOLES COLLIE MONITORING HOLES COLLIE AUSTRALIND WATERBORE HOLE SUPPLIERS DRILLING AUSTRALIND BUNBURY WATERBORING PROFESSIONAL HOLE DRILLING. professional monitoring holes rockingham professional monitoring holes Golden Bay BORE INSTALLATIONS bore and well renovation, MARRINER COVE BORE INSTALLATIONS MONITORING HOLES Binningup BORE HOLE DRILLING Binningup BORE INSTALLATIONS WATERBORE HOLES BORE INSTALLATIONS BORE HOLES DRILLED Binningup GREENFIELDS professional bore holes drilling of monitoring holes ROCKINGHAM earth rod holes BALDIVIS waterboring holes secret harbour bore holes well services serpentine jarrahdale well services, bore holes drilled pinjarra BORE INSTALLATIONS yunderup BORE INSTALLATIONS monitoring holes pump holes drilled mandurah KWINANA Water Boring, SECRET HARBOUR Bore Repairs bore and well services mandurah mandurah drilling mandurah bore holes drilled professional bore holes mandurah australind bore drilling bunbury bore drilling, bore holes bunbury BORE INSTALLATIONS melrose bore holes, melrose foundation and post hole drilling monitoring holes bunbury bore and well hole drilling bunbury australind bore holes waterboring bunbury waterbore holes professionally drilled bunbury south west bore drilling monitoring holes drilled
MANDURAH DRILLING Waterboring are a licenced driller and a member of the ADIA we have provided a drilling and boring service to homes and businesses for over 36 years.
AFTER HOURS EMERGENCY SERVICE AVAILABLE PLEASE PHONE 9581 6750
---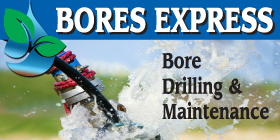 *BORES EXPRESS - BORE DRILLING & MAINTENANCE SPECIALISTS 24/7 CALL OUTS - Madora Bay, 6210

ROCKINGHAM BORES MANDURAH BORES BALDIVIS FREMANTLE BORES KWINANA
BORES MANDURAH. BORES ROCKINGHAM. BORES BALDIVIS. BORE MAINTENANCE MANDURAH. BORE DRILLING MANDURAH BORES KWINANA BORES FREMANTLE.
Bores Express offer a complete Reticulation Installation Mandurah and Reticulation Repairs Rockingham.
Pumps Rockingham - Landscaping Rockingham - Grass / Turf Supplies Rockingham - Bores Rockingham. BALDIVIS BORE INSTALLATION MEADOW SPRINGS BORE MAINTENANCE SINGLETON
FREE QUOTES ON NEW INSTALLATIONS

---
---
---