Brake and Clutch Service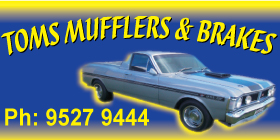 Toms Mufflers & Brakes - Brake and Clutch Service Rockingham - Rockingham, WA 6168

ROCKINGHAM BRAKE & CLUTCH SERVICE, KWINANA BRAKE & CLUTCH SERVICE, WAIKIKI BRAKE & CLUTCH SERVICE, MANDURAH BRAKE & CLUTCH SERVICE NAVAL BASE
BRAKE & CLUTCH SERVICE ROCKINGHAM BRAKE REPAIRS KWINANA BRAKE CLUTCH SERVICE AND REPAIRS BALDIVIS, PORT KENNEDY MUFFLERS BRAKE & CLUTCH ROCKINGHAM BRAKE & CLUTCH, KWINANA BRAKE & CLUTCH, MANDURAH BRAKE & CLUTCH. ROCKINGHAM SUSPENSIONS, KWINANA SUSPENSIONS, GOLDEN BAY SUSPENSION, MANDURAH SUSPENSIONS, Brakes & all types of Suspension in Rockingham, Kwinana, Mandurah. Exhausts Rockingham, Kwinana, Mandurah.
Toms Mufflers and Brakes are a family owned and operated business for more than 20 years. This means we can offer a more personalised service where the customer is not just a number.
We are friendly and reliable, and being a local business we support other small businesses and our local community. We are not here to sell you a product and forget you. We are here to provide ongoing service, repairs and advice for years to come.
At Toms Mufflers we have an extreme range of products and services at a competitive pricing & hassle free service.
CLICK TO BOOK ON FEATURE PAGE
---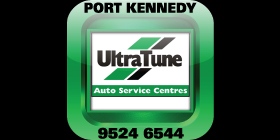 *Ultra Tune Port Kennedy - Brake and Clutch Service Port Kennedy - Port Kennedy, 6172

PORT KENNEDY BRAKE AND CLUTCH ROCKINGHAM BRAKE & CLUTCH SERVICES, SINGLETON BRAKE & CLUTCH SERVICES, BALDIVIS BRAKE & CLUTCH SERVICES, SECRET HARBOUR BRAKE & CLUTCH SERVICES
PORT KENNEDY BRAKE AND CLUTCH SERVICE ROCKINGHAM CLUTCH SERVICE PORT KENNEDY CAR SERVICING PORT KENNEDY MOTOR VEHICLE REPAIRS PORT KENNEDY 4WD REPAIR AND SERVICING PORT KENNEDY- BRAKES PORT KENNEDY TYRES PORT KENNEDY SUSPENSION PORT KENNEDY CAR AIR-CONDITIONING PORT KENNEDY Ultra Tune offers a complete range of car servicing options, designed to suit most vehicle types.
Ultra Tune Service Centres specialise in vehicle maintenance Licensed Repairer MRB 1996 Baldivis motor vehicle repairs Warnbro motor vehicle repairs Rockingham - Baldivis 4WD Repair and Servicing Rockingham Suspensions Warnbro Tyres Baldivis Waikiki Suspension Karnup Shock absorbers serviced Rockingham Car Airconditioning Warnbro
Ultra Tune Pt Kennedy offers a complete range of car servicing options, designed to suit most vehicle types.
Ultra Tune Service Centres specialise in vehicle maintenance.
Licensed Repairer MRB 1996.
4WD Repair and Servicing Tyres, Suspensions, Car Auto Air Servicing
CLICK FOR ULTRA TUNE PORT KENNEDY OR TO WATCH VIDEO ON FEATURE

---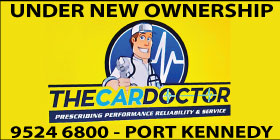 *The Car Doctor NEW OWNER MANAGER - ROCKINGHAM CAR MECHANICS BRAKE AND CLUTCH - AUTOMOTIVE SERVICE PORT KENNEDY BALDIVIS CLUTCH AND BRAKE SERVICE & CAR SERVICING COURTESY CAR - COMPLIMENTARY CAR WASH WITH EVERY SERVICE! - Port Kennedy, 6172

ROCKINGHAM BRAKE AND CLUTCH SERVICE BALDIVIS BRAKE AND CLUTCH CENTRE PORT KENNEDY BRAKE AND CLUTCH AUTOMOTIVE SERVICING
BRAKE AND CLUTCH REPAIRS ROCKINGHAM MOTOR VEHICLE REPAIRERS BALDIVIS BRAKE AND CLUTCH SERVICE AND CAR SERVICING, AUTOMOTIVE SERVICE CLUTCH AND BRAKE SERVICE AND REPAIRS BALDIVIS, GOLDEN BAY BRAKE AND CLUTCH CAR MECHANICS, CAR SERVICE AND REPAIRS PORT KENNEDY ROCKINGHAM BRAKE AND CLUTCH, ROCKINGHAM MECHANICS PORT KENNEDY AUTOMOTIVE SERVICES, CAR SERVICE AND REPAIRS SECRET HARBOUR, WARNBRO CAR MECHANICS.
NEW OWNER MANAGER - COURTESY CAR AVAILABLE - FREE WASH WITH EVERY SERVICE
Why Choose The Car Doctor for service of your car? Vehicles of all makes and models are treated at the leading Port Kennedy auto repairs centre by the most trusted car doctors in Port Kennedy at The Car Doctor. From engine and brakes to log book servicing, we do it all.
CLICK FOR SERVICES BUTTON ON FEATURE
---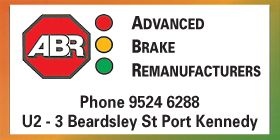 *Advanced Brake Remanufacturers - Brake and Clutch Service Port Kennedy - Port Kennedy, 6172

PORT KENNEDY, ROCKINGHAM, ALL SURROUNDING AREAS
PORT KENNEDY BRAKE AND CLUTCH MECHANIC ROCKINGHAM.
ROCKINGHAM BRAKE AND CLUTCH SERVICE PORT KENNEDY. ALL MAKES AND MODELS OF CLUTCH AND BRAKE REPAIRS, SERVICING. BALDIVIS BRAKE REMANUFACTURER SILVER SANDS WHEEL CYLINDERS WARNBRO, ROCKINGHAM CALIPERS PORT KENNEDY, BALDIVIS BRAKE PARTS SINGLETON. Save $$$ on exchange reconditioned brake parts - Prompt & Efficient service - 2 year warranty. Specialising in Stainless Steel Sleeving, Master Cylinders, Wheel Cylinders, Calipers, Boosters.
CLICK FOR FACEBOOK ON FEATURE
---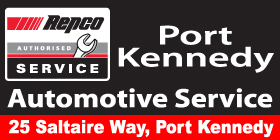 *Port Kennedy Automotive Service - Brake and Clutch Service Port Kennedy - Port Kennedy, 6172

ROCKINGHAM BRAKE & CLUTCH SERVICE, KWINANA BRAKE & CLUTCH SERVICE, PORT KENNEDY BRAKE & CLUTCH SERVICE, MANDURAH BRAKE & CLUTCH SERVICE,
SECRET HARBOUR BRAKE AND CLUTCH SERVICE PORT KENNEDY CLUTCH & BRAKES,.
ROCKINGHAM CLUTCH AND BRAKE, MANDURAH BRAKE & CLUTCH SERVICE, AND SURROUNDS.
CAR REPAIRS ROCKINGHAM, MANDURAH, KWINANA.
Port Kennedy Automotive Service takes great pride in providing a high level of customer service and quality workmanship.
CLICK FOR BRAKES & LATEST NEWS ON FULL FEATURE
---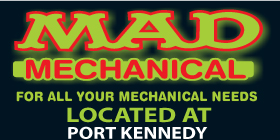 *Mad Mechanical - Brake and Clutch Service Port Kennedy Rockingham - SERVICE SPECIALS FROM $180 - Port Kennedy, 6172

PORT KENNEDY BRAKE AND CLUTCH ROCKINGHAM BRAKE & CLUTCH SERVICES, PORT KENNEDY BRAKE & CLUTCH SERVICES, BALDIVIS BRAKE & CLUTCH SERVICES, SECRET HARBOUR BRAKE & CLUTCH SERVICES, MANDURAH BRAKE & CLUTCH SERVICES
BRAKE AND CLUTCH ROCKINGHAM MOTOR VEHICLE REPAIRS PORT KENNEDY. ROCKINGHAM 4WD VEHICLE REPAIRS PORT KENNEDY. MOTOR MECHANICS ROCKINGHAM. VEHICLE REPAIRERS AND SERVICING
CAR REPAIRS ROCKINGHAM, MANDURAH KWINANA
VEHICLE REPAIRS PORT KENNEDY, CAR SERVICING AND REPAIRS ROCKINGHAM, PORT KENNEDY MANDURAH CAR REPAIRS AND SERVICING
4x4 SERVICES Mad Mechanical is a family owned and operated business servicing vehicles in the Rockingham region for more than 12 years.
Mad Mechanical specialises in general repairs and servicing, 4x4 vehicles, fuel injection, brake, clutch and engine rebuilds.
Ray and his team assure you will receive the absolute best mechanical repairs for most well-known car brands and models.
Mad Mechanical is known to be the most dedicated and efficient automotive workshop in the Rockingham area.
Every piece of work is assured to use top of the range parts at the lowest prices possible. Ray and El Tara's well trained and friendly staff are there to ensure you receive the exact job you were looking for at the right price.
CLICK FOR FACEBOOK & QUOTE ON FEATURE.
---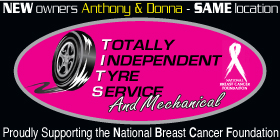 Totally Independent Tyre Service - Brake and Clutch Service Rockingham Port Kennedy - Port Kennedy, 6172

PORT KENNEDY BRAKE AND CLUTCH SERVICE ROCKINGHAM BRAKE AND CLUTCH SERVICE SECRET HARBOUR BRAKE AND CLUTCH SERVICE BALDIVIS BRAKE AND CLUTCH SERVICE
PORT KENNEDY BRAKE AND CLUTCH REPAIRS ROCKINGHAM. BRAKE AND CLUTCH SERVICE BALDIVIS BRAKE AND CLUTCH SERVICE SECRET HARBOUR BRAKE AND CLUTCH SERVICE ROCKINGHAM REPAIR BRAKES BALDIVIS CLUTCH MANDURAH.
MOTOR MECHANICS ROCKINGHAM, MECHANICS BALDIVIS VEHICLE REPAIR AND SERVICING ROCKINGHAM BALDIVIS PORT KENNEDY, MANDURAH.
Totally Independent Tyre Service is a Family Business located in Port Kennedy.
Pick up and Drop off service. CLICK FOR FACEBOOK AND BRAKE CLUTCH & SUSPENSION SERVICES ON FEATURE
Full Motor Vehicle Repairs Rockingham, Port Kennedy
Proudly Supporting the National Breast Cancer Foundation. Exclusive Dealers for Nexen Tyres.
Other tyre brands including Nitto, Pirelli, Michelin, Continental, BF Goodrich & Maxxis. Click on full feature for details. MRB. 6956
---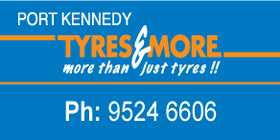 *Port Kennedy Tyres & More - Brake and Clutch Service Port Kennedy Rockingham - Port Kennedy, WA 6172

ROCKINGHAM, TYRES AND BRAKES PORT KENNEDY TYRES BRAKES MECHANICS BALDIVIS TYRES MECHANICAL SERVICES SECRET HARBOUR BRAKE AND CLUTCH MANDURAH BRAKE AND CLUTCH
ROCKINGHAM BRAKE AND CLUTCH PORT KENNEDY BRAKE AND CLUTCH SPECIALISTS BALDIVIS BRAKE AND CLUTCH MANDURAH BRAKE AND CLUTCH SECRET HARBOUR BRAKE AND CLUTCH WELLARD BRAKE AND CLUTCH
PORT KENNEDY TYRE SPECIALISTS ROCKINGHAM IRONMAN 4WD ACCESSORIES PORT KENNEDY ROCKINGHAM.
MECHANICAL REPAIRS AND SERVICE PORT KENNEDY ROCKINGHAM. BRAKES PORT KENNEDY MOTOR VEHICLE REPAIRS.
Established in 1995, we are a family run and owned business.
Warnbro Brake and Clutch Singleton Brake and Clutch Waikiki.
CLICK FOR FACEBOOK & PORT KENNEDY TYRES & MORE ON FEATURE
---
---
---