Building Renovations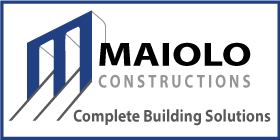 *Maiolo Constructions Pty Ltd - Building Renovations - South Yunderup, 6208

ROCKINGHAM BUILDING RENOVATIONS PERTH BUILDING RENOVATIONS FALCON BUILDING RENOVATIONS BUNBURY BUILDERS AND RENOVATORS BUSSELTON BUILDERS BUSSELTON RENOVATIONS ROCKINGHAM RENOVATIONS MANDURAH BUILDING RENOVATIONS PEEL REGION BUILDING RENOVATIONS ROCKINGHA
BUILDING RENOVATIONS MANDURAH, SOUTH YUNDERUP BUILDERS AND RENOVATIONS. PEEL REGION RENOVATIONS AND BUILDER. ROCKINGHAM RENOVATIONS BUILDER. BUILDING CONTRACTOR PEEL REGION, BALDIVIS RENOVATIONS AND BUILDING CONTRACTOR. EXTENSIONS AND RENOVATIONS MANDURAH PEEL REGION, PORT KENNEDY RENOVATIONS AND EXTENSIONS. BUILDING CONTRACTOR PERTH TO PEEL REGION ALL AREAS.
Maiolo Constructions Pty Ltd plan and design an extension that will meet your family's or business's needs. High quality guaranteed with excellent workmanship and products. RELIABLE BUILDERS MANDURAH, SOUTH YUNDERUP ALL AREAS.
---
---
---

*Kasla Building Solutions Pty Ltd - , WA


BUILDER MANDURAH. RENOVATIONS MANDURAH, FALCON BUILDING NEW -RENOVATIONS EXTENSIONS MANDURAH. NEW BUILDS MANDURAH, FALCON EXTENSIONS MANDURAH NEW GENERATIONS IN BUILDING, PINJARRA NEW BUILDS OR RENOVATIONS MANDURAH - FALCON 25 YEARS IN BUILDING INDUSTRY, ROCKINGHAM BUILDING, KARNUP BUILDS NEW OR RENOVATIONS, BUILDER FALCON RENOVATIONS ERSKINE BUILDING EXTENSIONS
Complete Building Solutions: New Builds * Renovations * Extensions. A New Generation in Building BRB 13658.
Our vision is to complete your project - whether a small renovation or complete new build - in the fashion you as our valued client deserves and we at Kasla would be proud to reflect...
With over 25 years in the building industry behind him, Steve is more than qualified to bring your dreams to reality.
Residing locally in the Peel Region with family for more than 30 yrs, Steve has the backing of many local businesses and investors alike. Kasla prides itself on quality and delivering within budget and on time - every time.
BRB 13658.
SEE CLICK BUTTON FOR CLIENT TESTIMONIALS & TO CONTACT KBS ON FEATURE PAGE

---