Business Insurance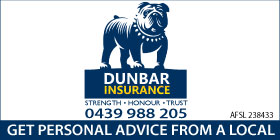 DUNBAR INSURANCE - COMPREHENSIVE BUSINESS AND WORKERS COMP INSURANCE 🏘️🚗🛥️✍️ONLINE QUOTES - MOBILE ON-SITE CONSULTATION AVAILABLE
- Rockingham, 6168
ROCKINGHAM BUSINESS INSURANCE BALDIVIS BUSINESS INSURANCE MANDURAH BUSINESS INSURANCE KWINANA BUSINESS INSURANCE

Rockingham BUSINESS INSURANCE ROCKINGHAM WORKERS COMP INSURANCE ONLINE QUOTES ROCKINGHAM WORKERS COMP INSURANCE ONLINE BALDIVIS WORKERS COMP INSURANCE ONLINE BALDIVIS WORKERS COMP INSURANCE ONLINE MANDURAH WORKERS COMP INSURANCE ONLINE KWINANA WORKERS COMP INSURANCE ONLINE PORT KENNEDY WORKERS COMP INSURANCE ONLINE BUSINESS INSURANCE PORT KENNEDY BUSINESS INSURANCE BALDIVIS BUSINESS INSURANCE INSURANCE COMPANY NEAR ME MANDURAN BUSINESS INSURANCE NAVAL BASE WORKERS COMP ROCKINGHAM WORKERS COMP BALDIVIS COMMERCIAL STRATA INSURANCE ROCKINGHAM STRATA INSURANCE SECRET HARBOUR, MOTOR VEHICLE INSURANCE ROCKINGHAM MOTOR VEHICLE INSURANCE KWINANA, PLANT AND EQUIPMENT INSURANCE ROCKINGHAM PORT KENNEDY, WORKERS COM BALDIVIS KARNUP, COMMERCIAL INSURANCE STRATA BALDIVIS KWINANA, PERSONAL LIABILITY INSURANCE ROCKINGHAM KWINANA
DUNBAR INSURANCE - ALL INSURANCE ENQUIRIES WELCOME PLEASE PHONE OR EMAIL.
We are here to assist and advise on all general insurance for existing and new clients.
Do not pay too much! Compare your insurance quotes. Speak with an expert who knows his business. Personal advice from a local - No appointment necessary call in today Alex Dunbar Principal.
CLICK TO GET A QUOTE ON BUSINESS PAGE
---
---
---