Business Referral Group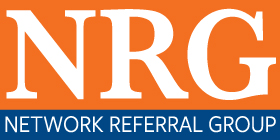 *NRG Network Referral Group - Business Referral Group Rockingham Mandurah - Rockingham, 6168

ROCKINGHAM BUSINESS REFERRAL NETWORK KWINANA BUSINESS REFERRAL NETWORK BALDIVIS BUSINESS NETWORKING MANDURAH BUSINESS NETWORKING
ROCKINGHAM BUSINESS REFERRAL NETWORKING GROUP ROCKINGHAM BUSINESS BUSINESS REFERRAL NETWORK GROUP KWINANA BUSINESS REFERRAL NETWORK GROUP, BALDIVIS BUSINESS REFERRAL NETWORK GROUP, BUSINESS NETWORK GROUP KWINANA, COCKBURN BUSINESS NETWORKING, NETWORK REFERRAL GROUP ROCKINGHAM, NETWORKING BUSINESS BALDIVIS, MANDURAH NETWORKING BUSINESS, BUSINESS NETWORKING GROUPS MANDURAH, PORT KENNEDY BUSINESS NETWORKING. SMALL BUSINESS NETWORKING GROUPS ROCKINGHAM. LOW ENTRY FEE Don't pay thousands to network. For just $250 plus gst plus $19.95 per month you can join NRG Networking and experience the power of referral marketing for your business. EASY NETWORKING We understand that business owners are often time poor. We meet once a month and there is no obligation beyond these meetings. GET REWARDS Get paid when you make a successful referral to another member in the NRG Networking Group.

---
---
---