Business Services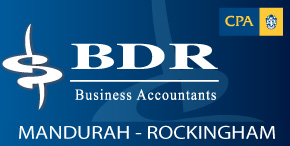 BDR ACCOUNTANTS & BUSINESS ADVISORS🧾💰📒 BUSINESS SERVICES MANDURAH ROCKINGHAM ALL AREAS
- Mandurah, 6210
MANDURAH BUSINESS ACCOUNTANTS ROCKINGHAM BUSINESS SERVICES BALDIVIS BUSINESS ACCOUNTANTS SECRET HARBOUT BUSINESS ACCOUNTANTS PINJARRA BUSINESS SERVICES

BUSINESS SERVICES MANDURAH, BUSINESS ACCOUNTANTS MANDURAH, SMALL BUSINESS HELP ROCKINGHAM, BUSINESS ACCOUNTANTS BALDIVIS, ACCOUNTING MANDURAH, BUSINESS ACCOUNTANTS, MANDURAH TAXATION RETURNS, ROCKINGHAM SMALL BUSINESS ADVICE MANDURAH BUSINESS ACCOUNTANTS, BALDIVIS BUSINESS ACCOUNTANTS. LOCAL MANDURAH ACCOUNTANTS, TAX RETURNS MANDURAH, TAX RETURNS ROCKINGHAM, BALDIVIS TAX RETURNS AND BUSINESS ACCOUNTANTS. TAXATION ACCOUNTANTS MANDURAH, ROCKINGHAM TAXATION ACCOUNTANTS, MANDURAH ACCOUNTANTS MANDURAH BUSINESS ACCOUNTANTS ROCKINGHAM TAXATION SAFETY BAY TAX RETURNS, KWINANA TAXATION, NAVAL BASE SUPERANNUATION FUNDS.
BDR Business Accountants have been helping small to medium businesses in the Rockingham Mandurah region for over 45 years. While we have extensive knowledge of our local community, we also serve clients throughout the state and right across Australia.
The BDR Business Accountants ambition is to be your trusted advisor. We make it our goal to help business owners achieve their goals. Whether you want to start, grow or retire from your business, we can help you.
As a client of BDR we want to get to know you. Your personal aspirations are important to us as it ensures our advice is relevant to you and helps you achieve your plans for success.
CLICK FOR FACEBOOK & SERVICES ON FEATURE
---
---
---