Car Custom Wraps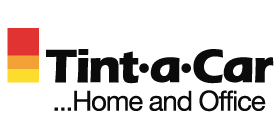 Tint a Car Mandurah - Car Custom Wraps Mandurah
- Mandurah, 6210
MANDURAH CAR CUSTOM WRAPS ROCKINGHAM CAR CUSTOM WRAPS KWINANA CAR CUSTOM WRAPS PINJARRA CAR CUSTOM WRAPS

CAR WRAPPING MANDURAH. VEHICLE WRAP MANDURAH WRAP VEHICLES. PINJARRA CUSTOM CAR WRAPS ROCKINGHAM. BALDIVIS CUSTOM CAR WRAPPING KWINANA.
SPECIAL OFFER: Bundle your Wrap with Tint and save!
- Partial wrapping available
- Wrap your whole car, bonnet, side mirrors or opt for the classic racing stripe
- The possibilities are endless
- Create a unique personality for your ride
- Durable and protective layer for your paintwork
- Custom designed wraps for advertising your business
- See the full range colours and textures available.
CLICK FOR FACEBOOK & VEHICLE WRAPS ON FEATURE PAGE
---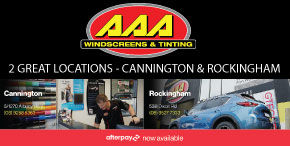 AAA WINDSCREENS AND TINTING 🚘2 GREAT LOCATIONS MOBILE SERVICE AVAILABLE CAR VINYL WRAPPING AND SIGNAGE
- Rockingham, 6168
ROCKINGHAM CAR CUSTOM WRAPS FREMANTLE CAR CUSTOM WRAPS CANNINGTON CAR CUSTOM WRAPS BALDIVIS CAR CUSTOM WRAPS MANDURAH CAR CUSTOM WRAPS

CAR WRAPPING ROCKINGHAM, BALDIVIS CAR WRAPPING, KWINANA CAR WRAPPING,CAR WRAPPING FREMANTLE CAR WRAPPING CANNINGTON CAR WRAPPING COCKBURN CAR WRAPPING SPEARWOOD CAR WRAPPING HAMILTON HILL CAR WRAPPING PERTH CAR WRAPPING PERTH CAR WRAPPING ROCKINGHAM CUSTOM CAR WRAPPING ROCKINGHAM, CUSTOM CAR WRAPPING PORT KENNEDY, CAR WRAPS ROCKINGHAM, PORT KENNEDY, GOLDEN BAY, SECRET HARBOUR CAR WRAPPING
Completely customise your car's exterior and make a statement wherever you go. If you are in the market for the best vinyl car wraps in Perth you can't go past AAA Windows and Tinting.
With a huge range of designs and colours you'll be spoilt for choice and are sure to find the perfect vinyl wrapping solution for your car.
VIEW GALLERY AND VIRTUAL TOUR OF AAA WINDSCREENS & TINTING, SEE FULL FEATURE PAGE
---
---
---