Car Detailing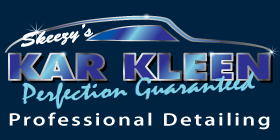 *Skeezy's Kar Kleen - Phone 0488 177 567 - Car Detailing Mandurah - Mandurah, WA 6210

MANDURAH
PROFESSIONAL DETAILING MANDURAH. CAR DETAILER MANDURAH. UNDERBODY CLEANING MANDURAH. CUT AND POLISHING MANDURAH.
Professional Detailing to all cars, luxury vehicles, Coasters, Trucks, Motorbikes, Buses, Boats. Independently Owned and Operated. Great Prices, Gift Vouchers, Pensioner Discounts.


---
---
---