Caravan Car Electric Brake Controllers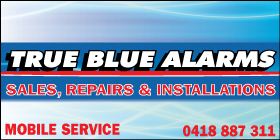 *True Blue Alarms - Caravan Car Electric Brake Controllers Mandurah - MOBILE TECHNICIANS - Mandurah, 6210

MANDURAH CARAVAN CAR ELECTRIC BRAKE CONTROLLERS ROCKINGHAM CARAVAN CAR ELECTRIC BRAKE CONTROLLERS KWINANA CARAVAN CAR ELECTRIC BRAKE CONTROLLERS PEEL REGION
CARAVAN CAR BRAKE CONTROLLERS ROCKINGHAM CARAVAN BRAKE SALES ROCKINGHAM CARAVAN BRAKE REPAIRS ROCKINGHAM CARAVAN INSTALLATION ROCKINGHAM CAMPER BRAKE REPAIRS MANDURAH CAMPER VAN BRAKE REPAIRS SERVICE BRAKES CAMPER TRAILERS WINABAGO CARAVAN BRAKE CONTROLLERS MANDURAH. CARAVAN BRAKE CONTROLLERS ROCKINGHAM. MANDURAH ELECTRIC CARAVAN BRAKES FOR YOUR CAR. PORT KENNEDY CARAVAN BRAKE CONTROLLERS, BALDIVIS CARAVAN BRAKE CONTROLLERS, GOVERNMENT APPROVED ALARMS & IMMOBILISERS ROCKINGHAM - FACTORY ALARM UPGRADES ROCKINGHAM - CENTRAL DOOR LOCKING ROCKINGHAM - CARAVAN ALARMS ROCKINGHAM - REVERSING SENSORS ROCKINGHAM - INSTALLATION OF ELECTRIC BRAKE CONTROLLERS ROCKINGHAM - UHF/CB RADIOS ROCKINGHAM - DUAL BATTERY SOLUTIONS ROCKINGHAM - MANDURAH SPOTLIGHTS & REMOTE CONTROLS ROCKINGHAM - MANDURAH REPAIRS & SALES - ROADSIDE RESCUES ROCKINGHAM.
Get you car ready for towing, True Blue Alarms will handle the full Caravan Electric Brake Conversions Mandurah, Peel Region.
Auto electric car to caravan electric brakes - Installation of electric brake controllers.
SALES, REPAIRS & INSTALLATIONS - MOBILE SERVICE CALL BRETT...
---
---
---