Carpet Cleaning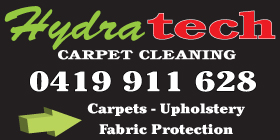 *Hydra Tech Carpet Cleaning - Carpet Cleaning Mandurah - Mandurah, 6210

MANDURAH CARPET CLEANING ROCKINGHAM UPHOLSTERY CLEANING ROCKINGHAM FABRIC PROTECTION KWINANA CARPET CLEANING BALDIVIS CARPET CLEANING
MANDURAH CARPET CLEANING BALDIVIS CARPET CLEANING KWINANA CARPET CLEANING ROCKINGHAM CARPET CLEANING ROCKINGHM UPHOLSTERY CLEANING MANDURAH UPHOLSTERY CLEANING FALCON, UPHOLSTERY CLEANING SILVER SANDS MANDURAH, CARPET CLEANING FALCON CARPET CLEANING PINJARRA UPHOLSTERY CLEANING, CARPET UPHOLSTERY CLEANING KWINANA UPHOLSTERY CLEANING BALDIVIS ST CLAIR, MANDURAH FABRIC PROTECTION ROCKINGHAM,
HYDRATECH CARPET CLEANING USES POWERFUL TRUCK MOUNTED EQUIPMENT. A reputable local company you can trust to leave your carpets, upholstery or furniture looking like new.
---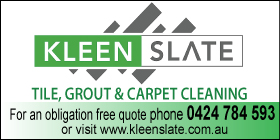 *Kleen Slate Tile Grout and Carpet Cleaning - Rockingham, 6168

ROCKINGHAM CARPET CLEANING FREMANTLE CARPET CLEANING BALDIVIS CARPET CLEANING MANDURAH CARPET CLEANING KWINANA CARPET CLEANING
CARPET CLEANING ROCKINGHAM TILE CLEANING ROCKINGHAM GROUT AND TILE CLEANING ROCKINGHAM UPHOLSTERY CLEANING MANDURAH TILE AND GROUT CLEANING KWINANA CARPET CLEANING UPHOLSTERY CLEANING ROCKINGHAM, MANDURAH, KWINANA, RESIDENTIAL , COMMERCIAL, INDUSTRIAL TILE AND GROUT CLEANING ROCKINGHAM - PEEL REGION.
Nothing beats the feeling of a fresh, clean home or business. At Kleen Slate we know! We specialise in thorough detailing of Perth homes and Business premises with indoor cleaning, outdoor cleaning and accredited methamphetamine property testing and decontamination cleaning.
---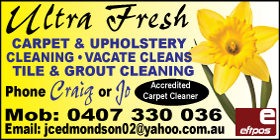 *Ultra Fresh Carpet and Upholstery Cleaning - Carpet Cleaning Rockingham - Rockingham, WA 6168

ROCKINGHAM CARPET CLEANERS MANDURAH CARPET CLEANERS KWINANA CARPET CLEANERS BALDIVIS CARPET CLEANERS
CARPET CLEANERS ROCKINGHAM, CARPET CLEANERS PORT KENNEDY, BALDIVIS CARPET CLEANERS, PINJARRA CARPET CLEANING, MEADOW SPRINGS CARPET CLEANING, CARPET CLEANERS WARNBRO, CARPET CLEANERS AND TILE AND GROUT CLEANING SECRET HARBOUR, CARPET CLEANING ROCKINGHAM, CARPET CLEANING MANDURAH, CARPET CLEANING KWINANA TILE AND GROUT CLEANING ROCKINGHAM, MANDURAH, KWINANA. GROUT AND TILE CLEANING MANDURAH TO ROCKINGHAM. UPHOLSTERY CLEANING MANDURAH TO ROCKINGHAM. MANDURAH VACATE CLEANS ROCKINGHAM. BALDIVIS CARPET CLEANING SINGLETON CARPET CLEANING MEADOW SPRINGS CARPET CLEANING PORT KENNEDY.
Ultra Fresh Carpet and Upholstery Cleaning is your local specialist, reliable, fast service and a company you can trust. We offer carpet cleaning, upholstery cleaning as well as tile and grout cleaning. Prompt professional service - Truck mount machine.
CLICK FOR FACEBOOK ON FEATURE
---
---
---