Carpet and Rug Sales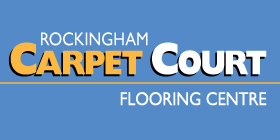 *Carpet Court Rockingham - Carpet and Rug Sales Rockingham - Rockingham, WA 6168

ROCKINGHAM CARPET & RUGS BALDIVIS CARPET & RUGS SECRET HARBOUR CARPET & RUGS PORT KENNEDY CARPET & RUGS KARNUP CARPET & RUGS NAVAL BASE CARPET & RUGS KWINANA CARPET & RUGS PARMELIA CARPET & RUGS MEDINA CARPET & RUGS
ROCKINGHAM CARPETS BALDIVIS CARPETS SECRET HARBOUR FLOOR CARPETS KARNUP, CARPETS AND RUGS ROCKINGHAM VINYL FLOORING WELLARD, FLOORING WAIKIKI LAMINATE FLOORING SETTLERS HILL TIMBER FLOORING MEDINA CARPETS WHAT CAN I DO TO UPDATE MY FLOORS ROCKINGHAM Vinyl Where can I get new carpets laid BALDIVIS Carpet KWINANA Timber ROCKINGHAM Laminate BALDIVIS Flooring Rockingham, Timber Flooring, SHOALWATER Vinyl Flooring
Ralph and Jeanette and staff at Carpet Court Rockingham believe that choosing the right flooring is an important decision and one that you will live with for years. Your floor or carpet is the very foundation of your interior space and often sets the tone for how the room feels. Creating the perfect space starts with the floor.
So isn't it natural that you would want to go with the most experienced company with the largest range of carpet and flooring?
CLICK FOR PRODUCTS, CLICK FOR FACEBOOK & TO WATCH VIDEO ON FEATURE
---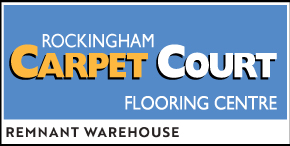 *CARPET COURT REMNANT WAREHOUSE - HUGE VARIETY OF AFFORDABLE REMNANTS - Rockingham, WA 6168

ROCKINGHAM REMNANT CARPETS BALDIVIS REMNANT CARPETS SECRET HARBOUR REMNANT CARPETS PORT KENNEDY REMNANT CARPETS MEDINA REMNANT CARPETS PARMELIA REMNANT CARPETS NAVAL BASE REMNANT CARPETS WELLARD REMNANT CARPETS
ROCKINGHAM REMNANT WAREHOUSE BALDIVIS REMNANT WAREHOUSE a wide range of remnant flooring at affordable prices KARNUP REMNANT WAREHOUSE SECRET HARBOUR REMNANT WAREHOUSE PORT KENNEDY REMNANT WAREHOUSE where can i get affordable flooring WELLARD REMNANT WAREHOUSE MEDINA REMNANT WAREHOUSE NAVAL BASE REMNANT WAREHOUSE ROCKINGHAM VINYL REMNANTS BALDIVIS VINYL REMNANTS NAVAL BASE VINYL REMNANTS SECRET HARBOUR VINYL REMNANTS ROCKINGHAM TIMBER REMNANTS carpet and flooring i can afford BALDIVIS TIMBER REMNANTS SECRET HARBOUR TIMBER REMNANTS NAVAL BASE TIMBER REMNANTS KARNUP TIMBER REMNANTS
When you choose flooring from both Rockingham Carpet Court and Carpet Court Remnant Warehouse you will experience the very best of both worlds.
As a locally owned and operated business, Ralph and Jeanette offer honest, personalised service backed by the enormous bulk buying power of the Carpet Court group.
So if you're looking for superior service and sensational savings on top quality carpets, rugs, remnants, vinyl, laminate, hard flooring and blinds, Rockingham Carpet Court and Carpet Court Remnant Warehouse has it covered.

---
---
---