Commercial Cool Rooms and Freezer Rooms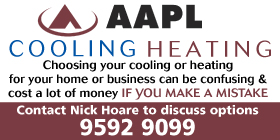 AAPL Air Conditioning - Commercial Cool Rooms and Freezer Rooms Rockingham - Rockingham, 6168

ROCKINGHAM COOL ROOMS MANDURAH COOL ROOMS BALDIVIS COOL ROOMS KWINANA COOL ROOMS SINGLETON COOL ROOMS SECRET HARBOUR COOL ROOMS SAFETY BAY COOL ROOMS SHOALWATER COOL ROOMS PINJARRA COOL ROOMS
ROCKINGHAM COMMERCIAL COOL ROOMS MANDURAH COMMERCIAL FREEZERS BALDIVIS COMMERCIAL COOL ROOMS SECRET HARBOUR COMMERCIAL COOL ROOMS SINGLETON COMMERCIAL COOL ROOMS NAVAL BASE COMMERCIAL COOL ROOMS KWINANA COMMERCIAL COOL ROOMS
Choosing your cooling or heating for your home or business can be confusing & cost a lot of money IF YOU MAKE A MISTAKE - Contact Nick Hoare at AAPL Airconditioning to discuss options.
You'll feel MORE COMFORTABLE with us
CLICK FOR FACEBOOK & CLICK FOR SERVICES ON FEATURE
---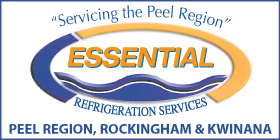 *Essential Refrigeration Services - Phone 9582 0336 - Mandurah, 6210

MANDURAH COMMERCIAL COOL ROOMS AND FREEZER ROOMS ROCKINGHAM COMMERCIAL COOL ROOMS AND FREEZER ROOMS KWINANA COMMERCIAL COOL ROOMS AND FREEZER ROOMS PRESTON BEACH COMMERCIAL COOL ROOMS AND FREEZER ROOMS MELROSE COMMERCIAL COOL ROOMS AND FREEZER ROOMS PINJA
COMMERCIAL COOL ROOMS AND FREEZER ROOMS REPAIRS AND MAINTENANCE 24 HOUR BREAK DOWN SERVICE TO COMMERCIAL CLIENTS REFRIGERATION PINJARRA COOL ROOMS MANDURAH COMMERCIAL COOL ROOMS AND FREEZER ROOMS KWINANA DOMESTIC COMMERCIAL INDUSTRIAL AIR CONDITIONING AND REFRIGERATION. FREEZER MANDURAH COOL ROOM MANDURAH COMMERCIAL COOL AND FREEZER ROOMS REPAIRS AND SERVICES ROCKINGHAM FREEZERS AND FRIDGES KWINANA FRIDGES REPAIR AND SERVICE EMERGENCY MANDURAH REPAIRS AND SERVICE REFRIGERATION PRESTON BEACH FRIDGE AND FREEZERS ROCKINGHAM COMMERCIAL FREEZERS KWINANA COMMERCIAL COOL ROOMS BALDIVIS COMMERCIAL FRIDGES NAVAL BASE REFRIGERATION SINGLETON REFRIGERATION GOLDEN BAY REFRIGERATION GREENFIELDS FREEZERS COODANUP REFRIGERATION FALCON COMMERCIAL REFRIGERATION MELROS COMMERCIAL REFRIGERATION WAROONA REFRIGERATION WARNBRO REFRIGERATION KARNUP COMMERCIAL FRIDGES LEDA COOL ROOMS WAIKIKI COMMERCIAL REFRIGERATION BOUVARD ICE MACHINES SERVICED DAWESVILLE ICE MACHINES PINJARRA
Essential Refrigeration Services specialises in the provision of Mechanical Services – repairs, maintenance and installation of refrigeration, air conditioning and electrical systems in the commercial, industrial and domestic sectors.
Established in 2004, wholly West Australian owned and operated, the company has successfully fortified its position in the commercial, industrial and domestic marketplace.
With the company's extensive industry knowledge, strong focus on customer service and its dedicated understanding of our client's needs and expectations the company has been able to establish a substantial client base.
Our experienced and highly trained technicians are able to provide extensive knowledge and experience for all your commercial, industrial and domestic refrigeration, air conditioning, electrical and mechanical services requirements.
Essential Refrigeration Services is able to deliver a quality service, within budget, on time, every time.

---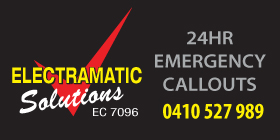 Electramatic Solutions ROCKINGHAM 24 HOUR EMERGENCY COMMERCIAL COOL ROOMS CALLOUT - Rockingham , 6168

ROCKINGHAM COMMERCIAL COOL ROOMS BALDIVIS FREEZER ROOMS NAVAL BASE COMMERCIAL COOL ROOMS SINGLETON COOL ROOMS FREEZERS PORT KENNEDY FREEZERS COOL ROOMS MANDURAH
COMMERCIAL COOL ROOM SERVICE ROCKINGHAM FREEZERS BALDIVIS COOL ROOMS COMMERCIAL PORT KENNEDY COMMERCIAL COOL ROOM REPAIRS SECRET HARBOUR FREEZERS MANDURAH COMMERCIAL COOL ROOMS ROCKINGHAM, COMMERCIAL COOL ROOMS MANDURAH ELECTRICIANS SAFETY BAY ELECTRICIANS BALDIVIS, ELECTRICAL SERVICES KWINANA ELECTRICIANS NAVAL BASE ELECTRICIANS WELLARD, ELECTRICIALS GOLDEN BAY 24 HOURS EMERGENCY CALLOUT SINGLETONELECTRICAL EMERGENCY PORT KENNEDY ELECTRICIANS. ELECTRICAL WORK IN ROCKINGHAM ELECTRICAL ROCKINGHAM. ELECTRICIAN MANDURAH ELECTRICAL WORK, ROCKINGHAM Electrical Maintenance KWINANA Electrical Fault Finding ROCKINGHAM RCD Safety Switches NAVAL BASE Lighting SHOALWATER Bore Pumps ROCKINGHAM Smoke Alarms ROCKINGHAM HOT WATER ROCKINGHAM LIGHTING SHOALWATER POWER OUTLETS
Electramatic Solutions was established in 2002. Proprietor Brad Watkins has 24 years Industry Experience in all Electrical fields, including Domestic, Commercial, Industrial, Marine & Mining.
So if its the Latest LED Lighting Solutions for your Kitchen or Home Theatre, Extra Power Outlet in your Caravan, Automated Machinery Design or Fault Diagnosis, Permanent or Temporary Back Up Power Generation, Electramatic Solutions are equipped to service your needs, We also provide a prompt 24 Hr Emergency Service to get your fridge back on or your Business back on line.
Give us a call 0410 527 989 24 hour Emergency Callout.

---
---

JCR Air Conditioning & Refrigeration
- ,
ROCKINGHAM, SECRET HARBOUR, PEEL REGION
SECRET HARBOUR COMMERCIAL COOL ROOMS AND FREEZERS ROCKINGHAM REFRIGERATION AND AIR CONDITIONING SECRET HARBOUR. ROCKINGHAM AIR CONDITIONING AND REFRIGERATION.
FRIDGE REPAIRS ROCKINGHAM, SECRET HARBOUR, BALDIVIS, MANDURAH.
Domestic - Commercial - Industrial. Prompt & reliable service. All major brands, qualified & licensed installers.
SEE AIR CONDITIONING FOR FULL FEATURE

---
---