Demolition and Salvage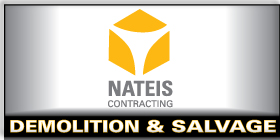 *Nateis Contracting - Phone 9410 2400 - Rockingham , WA 6168

ROCKINGHAM
DEMOLITION ROCKINGHAM MANDURAH BALDIVIS PERTH.
SALVAGE ROCKINGHAM MANDURAH BALDIVIS PERTH.
SITE CLEARING ROCKINGHAM. ASBESTOS REMOVAL ROCKINGHAM.
- Site Clearing - Asbestos Removal - Strip Outs - Fast Efficient Service - Fully Insured - Domestic - Commercial - Government - Free Quotes - Worksafe Standards.

---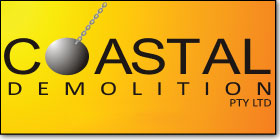 *Coastal Demolition - Phone 0408 886 069 - Demolition and Salvage Falcon Mandurah - Falcon, WA 6210

MANDURAH TO PERTH
FALCON DEMOLITION MANDURAH TO PERTH PEEL REGION. FALCON ASBESTOS REMOVAL MANDURAH TO PERTH.
FALCON SALVAGE MANDURAH TO PERTH.
FREE QUOTE WITHIN 24 HOURS & CLICK FOR SERVICES - SEE FULL FEATURE
VIEW OUR SERVICES ONLINE
Coastal Demolition offer expert Residential Demolition, Commercial and Industrial Demolition, Salvage and Crane Hire throughout Mandurah and Peel Region including Mandurah to Perth.

---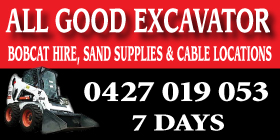 *All Good Excavator & Bobcat Hire - Phone 0427 019 053 - Demolition Rockingham - Rockingham, 6168

ROCKINGHAM , ATWELL, KWINANA, MANDURAH
ROCKINGHAM DEMOLITION ATWELL, KWINANA, PEEL REGION. BOBCATS ROCKINGHAM, ATWELL, KWINANA, PEEL REGION. BOBCAT HIRE, SAND SUPPLIES, CABLE LOCATIONS ROCKINGHAM. SAND AND GARDEN SOIL AND GRASS REMOVAL ROCKINGHAM.
Sand/Road Base Delivery. Dig Pools, Trenches, Footings, Holes, Retaining Walls, Driveways, All rubbish-sand-concrete removal & more.. 7 Days A Week...
CLICK FOR FACEBOOK ON FEATURE

---
---
---