Exhausts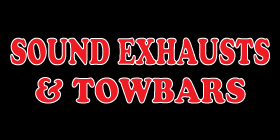 SOUND EXHAUSTS & TOWBARS - EXHAUST & TOWBAR SPECIALISTS
- Port Kennedy, WA 6168
ROCKINGHAM EXHAUSTS, WAIKIKI EXHAUSTS, KWINANA, EXHAUSTS, MANDURAH EXHAUST.

ROCKINGHAM EXHAUSTS PORT KENNEDY MUFFLERS ROCKINGHAM. CARLINE MUFFLERS ROCKINGHAM, MUFFLER & EXHAUST ROCKINGHAM PORT KENNEDY, MUFFLERS PORT KENNEDY SECRET HARBOUR, TOW & ROO BARS ROCKINGHAM PORT KENNEDY, BULL BAR SMART BAR PORT KENNEDY ROCKINGHAM, PIPE BENDING PORT KENNEDY ROCKINGHAM BALDIVIS, STAINLESS STEEL EXTRACTORS PORT KENNEDY ROCKINGHAM
SOUND EXHAUSTS & TOWBARS GUARANTEE ALL WORK AND WITH MORE THAN 20 YEARS EXPERIENCE THEY ARE A COMPANY YOU CAN TRUST WITH ALL YOUR EXHAUST, MUFFLER AND TOWBAR WORK.
CLICK FOR FACEBOOK AND VIDEO ON FEATURE
---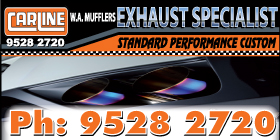 WA MUFFLERS CARLINE EXHAUST SPECIALISTS - 👍 OPENPAY AVAILABLE - EXHAUSTS AND MUFFLER SPECIALISTS - Rockingham, 6168
- Rockingham, WA 6168
ROCKINGHAM EXHAUST, MANDURAH EXHAUST, BALDIVIS EXHAUST, KWINAN EXHAUSTS ROCKINGHAM
MUFFLERS ROCKINGHAM KWINANA MUFFLERS, PORT KENNEDY MUFFLERS, SECRET HARBOUR MUFFLERS, BALDIVIS MUFFLERS, MANDURAH MUFFLERS, GREENFILDS MUFFLERS, GOLDEN BAY EXHAUSTS, KAR

ROCKINGHAM EXHAUSTS KWINANA EXHAUSTS ROCKINGHAM SPECIALIST KWINANA MUFFLERS, PORT KENNEDY EXHAUSTS, SECRET HARBOUR EXHAUSTS, BALDIVIS MUFFLERS, MANDURAH EXHAUSTS, GREENFILDS EXHAUSTS, GOLDEN BAY EXHAUSTS, KARNUP EXHAUSTS, WARNBRO EXHAUSTS MOTOR VEHICLE REPAIRS
WA Mufflers Carline Rockingham has been servicing the district for more than 25 years. They are your local muffler and exhaust specialists offering friendly old fashioned service.
The Carline Automotive & Exhaust Group is made up of exhaust and mechanical expert members from across Australia.
As a group we are able to offer nationwide warranty on our products and services, as well as the highest quality parts and exhaust components, at the best retail prices.
Each independent Carline Automotive & Exhaust store operates a fully equiped workshop and provides standard and performance exhaust systems and fitment, as well as custom exhaust work.
Carline has its origins in the USA under Tenneco Automotive. The concept was then brought to Australia in the early 1990's. Since then Carline has been through the highs and lows in an ever competitive and changing automotive marketplace
CLICK FOR FACEBOOK ON FEATURE
---
---
---