Fencing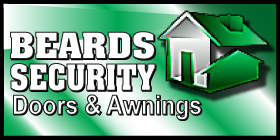 *Beards Security Doors and Awnings - Fencing Rockingham Mandurah Baldivis Kwinana - Rockingham, WA 6168

ROCKINGHAM FENCING MANDURAH FENCING NAVAL BASE FENCING SINGLETON FENCING BALDIVIS FENCING KWINANA FENCING
ROCKINGHAM FENCING MANDURAH FENCING BALDIVIS FENCING KWINANA FENCING WELLARD FENCING SECRET HARBOUR FENCING SINGLETON FENCING KARNUP FENCING ROCKINGHAM ALUMINIUM SLAT FENCING MANDURAH & PEEL REGIONS. ROCKINGHAM ALUMINIUM SLAT GATES MANDURAH & PEEL REGIONS. ROCKINGHAM SECURITY DOORS MANDURAH & PEEL REGIONS. ROCKINGHAM SECURITY SCREENS MANDURAH & PEEL REGIONS. ROCKINGHAM ROLLER SHUTTERS MANDURAH & PEEL REGIONS.
At Beards Security Doors & Awnings, we're all about securing your home against intruders of the human or insect kind, so you and your family are safe!
We are proudly West Australian owned and operated with over 25 years of experience in the industry. We pride ourselves on providing you with security products of the highest quality at competitive prices.
Couple that with our high quality of workmanship and superior customer service, and you have a home security door and Security screens solution that can't be beaten. Contact us today to see how we can help secure your home.
CLICK TO GET AN OBLIGATION FREE MEASURE AND QUOTE & FOR FACEBOOK ON FEATURE

---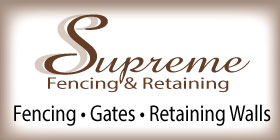 *SUPREME FENCING AND RETAINING - AFFORDABLE FENCING, RETAINING WALLS & GATES - Byford, 6122

BYFORD FENCING AND GATES ARMADALE FENCING JARRAHDALE FENCING MUNDIJONG GATES AND FENCING OAKFORD FENCING ROCKINGHAM FENCING KWINANA FENCING
Supreme Fencing and Retaining has been installing Australia's fences for more than 10 years. Over that time, we've built our reputation on quality fencing and superior workmanship.
You can be rest assured that your new fence will be strong and great-looking today, and for years to come. Whichever fencing solution you choose, you can be assured that it's built to last.
We are your boundary fencing specialist, with experience in most aspects of fencing. We can install gates including making up custom gates and installing them.
Our staff is reliable and knowledgeable and skilled in all types of fence installation and fence services. We can also offer suggestions and solutions to help in the planning of your project and can offer all you need for your fence installation project.
Supreme Fencing and Retaining is licenced to remove and dispose of asbestos.
Our mission is to provide our customers with the highest level of quality workmanship & service, ensuring repeat & referral business.
So call us today on 0448 781 902.
BYFORD Colorbond FENCING Modular walls ARMADALE Colorbond FENCING JARRAHDALE Rural FENCING MUNDIJONG FENCING OAKFORD FENCING SERPENTINE Glass FENCING ROLEYSTONE FENCING CASUARINA PVC fences FENCING ANKETELL FENCING WANDI Aluminium screens FENCING I NEED SOMEONE TO FIX MY FENCE KWINANA FENCING ROCKINGHAM FENCING MANDURAH Commercial FENCING YANGEBUP FENCING BALDIVIS FENCING KARNUP FENCING PORT KENNEDY FENCING SINGLETON Acoustic barriers FENCING HOPE VALLEY FENCING Domestic fencing BYFORD Security FENCING ANKETEL Timber FENCES ROLEYSTONE POOL FENCES OAKFORD POOL FENCES KARNUP SECURITY FENCES

---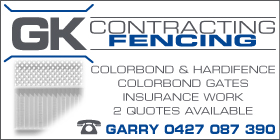 *GK Contracting Fencing - COMPETITIVE PRICES - INSURANCE WORK - RELIABLE WORKMANSHIP - Waikiki, WA 6169

ROCKINGHAM FENCING BALDIVIS FENCING KWINANA FENCING SECRET HARBOUR FENCING MANDURAH FENCING
Rockingham Fencing Rockingham Gates Rockingham ALUMINIUM fencing Rockingham ALUMINIUM Fence supplies Rockingham ALUMINIUM Gates supplied and fitted, ROCKINGHAM fencing supplied and fitted. FENCING INSURANCE WORK ROCKINGHAM MANDURAH FENCING INSURANCE WORK, KWINANA FENCE INSURANCE, KWINANA FENCE AND GATES, MANDURAH FENCING MANDURAH ALUMINIUM GATES HALLS HEAD FENCING HALLS HEAD GATES SECRET HARBOUR FENCING SECRET HARBOUR GATES WANDI FENCING PINJARRA FENCING PINJARRA GATES - ALUMINIUM GATES ROCKINGHAM AFFORDABLE ALUMINIUM FENCING ROCKINGHAM AFFORDABLE ALUMINIUM FENCING FREMANTLE AFFORDABLE ALUMINIUM FENCING FALCON AFFORDABLE ALUMINIUM FENCING MELROSE AFFORDABLE ALUMINIUM FENCING BUNBURY AFFORDABLE FENCING ROCKINGHAM AFFORDABLE ALUMINIUM FENCING MANDURAH AFFORDABLE ALUMINIUM FENCING MANDURAH AFFORDABLE ALUMINIUM FENCING MANDURAH AFFORDABLE ALUMINIUM FENCING COCKBURN AFFORDABLE ALUMINIUM FENCING BALDIVIS AFFORDABLE ALUMINIUM FENCING MANDURAH KARNUP AFFORDABLE ALUMINIUM FENCING AND GATES.
GK CONTRACTING for all your Brickpaving , Fencing, Gates and Soakwells, Brickpaving supplied and laid, Soakwells Installed, Free measure and quote. competitive prices reliable tradesman, small and large jobs. Also Fencing and Gates phone Garry 0427 087 390.

---
---
---

Anchorage Fencing - , WA

ROCKINGHAM FENCING, ROCKINGHAM GATES, ROCKINGHAM ASBESTOS REMOVAL, MANDURAH FENCING, MANDURAH GATES FENCING, MANDURAH ASBESTOS REMOVAL, KWINANA FENCING GATES
FENCING ROCKINGHAM. STEEL FENCING ROCKINGHAM. GATES ROCKINGHAM. LICENSED ASBESTOS REMOVAL ROCKINGHAM WARA 1338. HARDIFENCE ROCKINGHAM. ROCKINGHAM, PORT KENNEDY FENCING KARNUP COLORBOND FENCING SHOALWATER FENCING BALDIVIS GATES ROCKINGHAM, BALDIVIS ASBESTOS REMOVAL ROCKINGHAM, MANDURAH COLORBOND FENCING ROCKINGHAM, SINGLETON FENCING WARNBRO.
THE ONLY COMPLETE STEEL PRIVACY FENCING SYSTEM FROM PLINTH TO LATTICE.BR>All Fencing Rockingham, Mandurah and Peel Region.
..
---