Hairdressing Supplies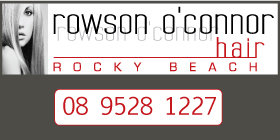 ROWSON O'CONNOR HAIR 💇FULLY SUSTAINABLE SALON♻️ SALON PAY - AFTERPAY - ZIP PAY AVAILABLE - Rockingham, 6168

ROCKINGHAM HAIRDRESSING SUPPLIES BALDIVIS HAIRDRESSING SUPPLIES SAFETY BAY HAIRDRESSING SUPPLIES PORT KENNEDY HAIRDRESSING SUPPLIES
HAIR PRODUCTS ROCKINGHAM HAIRDRESSING SUPPLIES
HAIR PRODUCTS AND ACCESSORIES ROCKINGHAM HAIRDRESSERS ROCKINGHAM. HAIR SALON AND STOCKIST ROCKINGHAM, DAVINES, JUUCE AND PURE PRODUCTS Rockingham Hairdressing Supplies Baldivis Hairdressing Supplies Hairdresser Rockingham, Hairdressing Accessories Rockingham, Award winning Salon, HAIRDRESSING SERVICES, Hair Salon Baldivis, Hair Products Baldivis, Hairdressing Accessories, Juuice products, Davines products, Pure products, Cloud Nine Irons, GHD Irons, hairdryers, brushes, Hair Extensions Cloud Nine Irons, GHD Irons, hairdryers, brushes, Lengths Hair Extensions, Tape in Hair Extensions, HAIRDRESSING PRODUCTS BALDIVIS HAIRDRESSING PRODUCTS SAFETY BAY HAIRDRESSING PRODUCTS SHOALWATER, HAIR PRODUCTS
Rowson O'Connor Hair is an Award winning Salon. Established for over 12 years. Exciting Professional Team.
Stylists to suit.
Welcome to call in for advice or a consultation.
ROWSON O'CONNOR HAIR IS A FULLY SUSTAINABLE SALON♻️
All proceeds from repurposing salon materials are donated to OzHarvest and KiwiHarvest to provide meals for those in need.
A SOCIAL ENTERPRISE THAT RESCUES UP TO 95% OF SALON RESOURCES FROM LANDFILL AND FINDS REPURPOSING SOLUTIONS THAT BENEFIT OUR PLANET, ALL WHILE SUPPORTING THE COMMUNITY!
CLICK FOR HAIRDRESSING SERVICES BUTTON ON FEATURE

---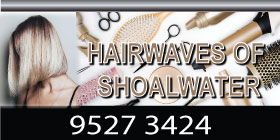 HAIRWAVES OF SHOALWATER - HAIRDRESSING SUPPLIES - Shoalwater
- Shoalwater, 6169
HAIRDRESSING SUPPLIES ROCKINGHAM HAIRDRESSING SUPPLIES SHOALWATER HAIRDRESSING SUPPLIES SAFETY BAY HAIRDRESSING SUPPLIES WAIKIKI

SHOALWATER HAIRDRESSING SUPPLIES ROCKINGHAM HAIRDRESSING SUPPLIES SAFETY BAY HAIRDRESSING SUPPLIES WAIKIKI HAIRDRESSING SUPPLIES ROCKINGHAM HAIRDRESSING SUPPLIES KWINANA HAIRDRESSING SUPPLIES SECRET HARBOUR HAIRDRESSING SUPPLIES KARNUP
HAIRWAVES OF SHOALWATER is a privately owned Hairdressing Salon run by owner Coralie Pye who has over 35 years of experience in the Hairdressing Industry.
Supplier of Everescents hair products which is pure, organic and Australian made.
PHONE HAIRWAVES ON 9528 3424
---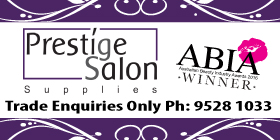 PRESTIGE SALON SUPPLIES - HAIRDRESSING WHOLESALE PRODUCTS - AFTERPAY SHOP INSTORE OR ONLINE
- Rockingham, WA 6168
ROCKINGHAM HAIRDRESSING SUPPLIES, MANDURAH HAIRDRESSING SUPPLIES, BALDIVIS - HAIRDRESSING SUPPLIES, SINGLETON- HAIRDRESSING SUPPLIES BALDIVIS HAIRDRESSING SUPPLIES

HAIR PRODUCTS ROCKINGHAM HAIRDRESSING SUPPLIES BALDIVIS, PORT KENNEDY HAIR AND BEAUTY SUPPLIES, KWINANA HAIR AND BEAUTY PRODUCTS, MANDURAH HAIR AND BEAUTY PRODUCTS FIND WHOLESALE BEAUTY PRODUCTS WHOLESALE AVAILABLE TO THE PUBLIC FOR CERTAIN PRODUCTS. ROCKINGHAM TRAINING BEAUTY COURSES AVAILABLE INCLUDING EYE LASH EXTENSIONS
Prestige Salon Supplies is your local Professional Wholesale Supplier of Beauty, Hair and Nail Products...
Our aim is to provide you with the most comprehensive range of hair, nail and beauty supplies to suit your salon services at competitive wholesale prices.
At Prestige Salon Supplies we stock genuine quality hair, nail and beauty products in one convenient location.
When viewing our online shop, some prices of our products listed are the retail prices. If you are a salon owner or work in the industry as a hairdresser, beauty therapist, nail technician or spray tan technician, we are able to provide you with our competitive wholesale prices. If you are interested in registering for a trade account please visit our FAQ's page for more information.
If you are an existing customer of Prestige Salon Supplies and wish to purchase with us online, please express your interest to info@prestigesalonsupplies.com to access our wholesale pricing.
NOW OPEN TO THE PUBLIC FOR CERTAIN PRODUCTS - VIEW OUR VIDEO SEE FULL FEATURE PAGE
---
---
---