Handyman Services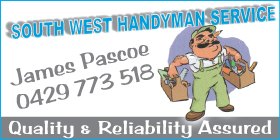 *South West Handyman Service - Phone 0429 773 518 - Handyman Services Mandurah - Madora Bay, 6210

KWINANA-ROCKINGHAM-SECRET HARBOUR-GOLDEN BAY-SINGLETON-MANDURAH-PINJARRA-DAWESVILLE
Quality & Reliability Assured - Fully Insured & Police Cleared.
HANDYMAN KWINANA TO DAWESVILLE. PROPERTY MAINTENANCE KWINANA TO DAWESVILLE.


---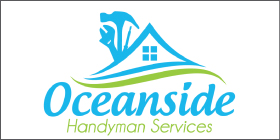 *Oceanside Handyman Services - Phone 0433 770 070 - Handyman Services Shoalwater Rockingham - Shoalwater, 6169

ROCKINGHAM MANDURAH FREMANTLE
HANDYMAN ROCKINGHAM. HANDYMAN MANDURAH. HANDYMAN FREMANTLE.
Call us for all your odd jobs and handyman requirements between Fremantle, Rockingham and Mandurah. Services include: * General home maintenance * Lawn care * Gutter cleaning * Fly screen repairs * Yard cleanups * Window cleaning * Retic and sprinkler repairs * Taps and washers And much much more.
CLICK FOR FACEBOOK ON FEATURE

---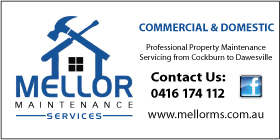 *Mellor Maintenance Services - Phone 0416 174 112 - Handyman Services Cooloongup Rockingham - Cooloongup, 6168

ROCKINGHAM, COCKBURN TO DAWESVILLE
ROCKINGHAM HANDYMAN SERVICES COCKBURN TO DAWESVILLE.
PROFESSIONAL PROPERTY MAINTENANCE SERVICING FROM COCKBURN TO DAWESVILLE.
Mellor Maintenance Services is a family owned and operated property maintenance business with years of construction industry experience ranging from plastering, painting, tiling, paving, bricklaying and carpentry.
We have been involved in many projects assisting owner builders with household renovations. When required we can arrange and co-ordinate third party contractors such as electricians or plumbers to ensure the project is done efficiently and how you want.
We specialise in rental property maintenance and dealing direct with property owners which reduces the cost and communication issues.
We provide an obligation and cost-free quote to all clients.
COMMERCIAL & DOMESTIC: - Household Improvements - Property Maintenance - General Construction - Garden Maintenance - General Property Cleaning
CLICK FOR FACEBOOK AND GUMTREE ON FEATURE

---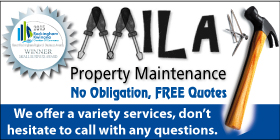 *Mila Property Maintenance - Phone 0466 381 821 - Handyman Services Rockingham - Warnbro, WA 6169

ROCKINGHAM
HANDYMAN WARNBRO. HANDYMAN ROCKINGHAM.
PROPERTY MAINTENANCE WARNBRO. PROPERTY MAINTENANCE ROCKINGHAM.
No Obligation - FREE Quotes. We offer a variety services: ~ Hang Doors ~ Clean Gutters ~ Hang Pictures ~ Install Soakwells ~ Replace Flyscreens ~ Change Light Globes ~Bathroom Makeovers.
Do not hesitate to call with any questions...
Rockingham Kwinana Chamber of Commerce Small Business Awards Winner for 2015.


---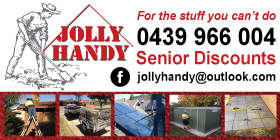 *Jolly Handy - Phone 0439 966 004 - Handyman Services Rockingham - Rockingham, 6168

ROCKINGHAM
HANDYMAN ROCKINGHAM TO FREMANTLE. HANDYMAN SERVICES ROCKINGHAM TO FREMANTLE.
JOLLY HANDY - 'for the stuff you can't do'...
Home Improvements Rockingham - Property Maintenance Rockingham - Renovations Rockingham.
SENIOR DISCOUNTS.
CLICK FOR STUFF WE DO BUTTON & FACEBOOK ON FEATURE

---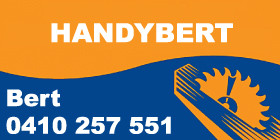 *HandyBert - Phone 0410 257 551 - Handyman Services Rockingham - Port Kennedy, 6172

ROCKINGHAM KWINANA MANDURAH
HANDYMAN ROCKINGHAM.
Home Maintenance Rockingham - Carpentry Rockingham - Decking Rockingham.
Carpentry, Roof Carpentry, Pergolas, Home Maintenance, Gates, Decking, Cleaning and Oiling Decking, Shelving Assembling Flat Packs, Eave Sheets, Picture Hooks and Odd Jobs.


---
---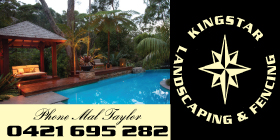 Kingstar Landscaping, Fencing & Handyman Services - Phone 0421 695 282 - Handyman Services Falcon Mandurah
- Falcon, 6210
MANDURAH
FALCON LANDSCAPING MANDURAH, ROCKINGHAM FENCING FALCON MANDURAH.
<< ALL FENCING & GATE STYLES << RETAINING WALLS - LIMESTONE & PANEL WALLS << PAVING & CONCRETING << HOME MAINTENANCE << ARTIFICIAL GRASS
FREE MEASURE & QUOTE - ALL JOBS LARGE & SMALL

FALCON HANDYMAN MANDURAH, ROCKINGHAM.
SEE LANDSCAPING FOR FULL FEATURE
---
---