Heating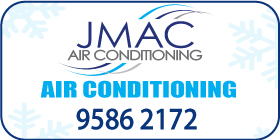 *JMAC Air Conditioning - Home Heating and Commercial Heating Specialists Mandurah - Ph 9586 2172
- Mandurah, 6210
MANDURAH TO PERTH, ROCKINGHAM AND PEEL REGION
MANDURAH HEATING HOME RESIDENTIAL AND COMMERCIAL, MANDURAH HEATING AND AIR CONDITIONER SPECIALISTS, ROCKINGHAM HEATING AND AIR CONDITIONING INSTALLATION, SALES AIR CONDITIONERS HOME HEATING AND AIR CONDITIONING MANDURAH, BALDIVIS HEATING AND AIR CONDITIONING INSTALLATIONS, COMMERCIAL AIR CONDITIONING MANDURAH, BALDIVIS, ROCKINGHAM ALL AREAS
JMAC Air Conditioning Mandurah specialises in installation, repairs & preventative maintenance of Reverse Cycle Ducted System, Wall Mounted Split System & Evaporative Coolers in both domestic & commercial applications. We can provide you with a system that will suit any property, no matter how big or small.
SEE FULL FEATURE PAGE TO REQUEST QUOTE ONLINE
FIND US ON FACEBOOK

---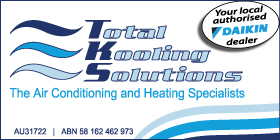 *Total Kooling Solutions Daikin - Phone 9592 3343 - Heating Rockingham - Rockingham, WA 6168

ROCKINGHAM KWINANA MANDURAH ALL SURROUNDING AREAS
ROCKINGHAM HEATING KWINANA MANDURAH and surrounds
.
MASPORT & REGENCY wood and gas fires.
Supply and install wood fire heaters, freestanding and in-built.
DAIKIN SPECIALIST DEALER reverse cycle air conditioning.
WOOD FIRES ROCKINGHAM - GAS FIRES ROCKINGHAM.
CLICK TO VIEW WOOD HEATING & FACEBOOK ON FEATURE

---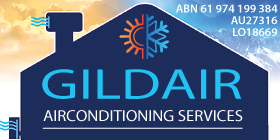 *Gildair Airconditioning Services - Phone 0488 658 886 - Heating Rockingham, Baldivis, Mandurah, Kwinana - Kwinana, 6167

KWINANA TO MANDURAH
HEATING KWINANA. HEATING MANDURAH. HEATING ROCKINGHAM.
EVAPORATIVE AIRCONDITIONER SERVICE AND REPAIRS ROCKINGHAM, BALDIVIS, GOLDEN BAY, SECRET HARBOUR, KWINANA, MANDURAH. REVERSE CYCLE, WALL SPLITS, DUCTED AIR CONDITIONING ROCKINGHAM, BALDIVIS, WELLARD, PORT KENNEDY, KWINANA THROUGH TO MANDURAH AREAS. PENSIONER DISCOUNTS.

---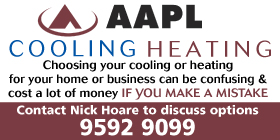 *AAPL Air Conditioning - Phone 9592 9099 - Heating Rockingham
- Rockingham, 6168
ROCKINGHAM
ROCKINGHAM HEATING MANDURAH AIR CONDITIONING ROCKINGHAM REFRIGERATION.
Choosing your cooling or heating for your home or business can be confusing & cost a lot of money IF YOU MAKE A MISTAKE - Contact Nick Hoare to discuss options.
You'll feel MORE COMFORTABLE with us

CLICK FOR FACEBOOK & CLICK FOR SERVICES ON FEATURE

---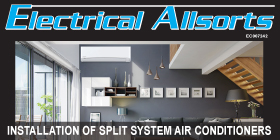 *Electrical Allsorts - 9592 8484 - Heating and Air Conditioners Split Systems Rockingham Baldivis Port Kennedy
- Rockingham , 6168
ROCKINGHAM, BALDIVIS, KWINANA, MANDURAH
ROCKINGHAM HOME HEATING SPLIT SYSTEM AIR CONDITIONERS. COMMERCIAL HEATING ROCKINGHAM BALDIVIS AIR CONDITIONERS SPLIT SYSTEMS FULL INSTALLATIONS. BALDIVIS SPLIT SYSTEM HEATING AND COOLING AIR CONDITIONERS MANDURAH SPLIT SYSTEM AIR CONDITIONERS, OFFERING FULL SUPPLY AND INSTALLATION OF SPLIT SYSTEM AIR CONDITIONERS. HOME HEATING SPLIT SYSTEMS ROCKINGHAM, MANDURAH, WELLARD, KWINANA, GOLDEN BAY, BALDIVIS HOME HEATING AND COOLING SPLIT SYSTEM AIR CONDITIONERS.

---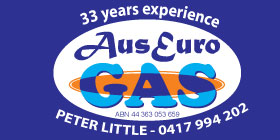 *AusEuro Gas - Phone 0417 994 202 - Gas Heater Services Mandurah
- Mandurah, 6210
MANDURAH, ROCKINGHAM, ALL PEEL REGION
ROCKINGHAM GAS HEATING MANDURAH, KWINANA.
Phone Peter Little for Repairs, Service and Installation of Natural and LPG Gas Appliances. DOMESTIC GAS - COMMERCIAL GAS - CARAVAN GAS. 33 years experience.
Gas Heaters serviced & cleaned on site.
GAS SERVICES AND REPAIRS TO ALL GAS HEATERS ON-SITE

---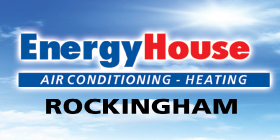 *Energy House Rockingham - Phone 9527 7288 - Heating Rockingham - Rockingham, WA 6168

ROCKINGHAM
DUCTED GAS HEATING ROCKINGHAM.
HOT WATER ROCKINGHAM.
SPECIALISTS IN ENERGY EFFICIENT EVAPORATIVE AIR CONDITIONING UNITS ROCKINGHAM, MANDURAH, KWINANA
CLICK FOR AIR CONDITIONING BUTTON ON FEATURE

---
---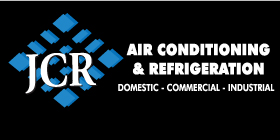 JCR Air Conditioning & Refrigeration - PH 0488 444 334 - Heating Secret Harbour Rockingham
- Secret Harbour, 6173
ROCKINGHAM, SECRET HARBOUR, PEEL REGION
HEATING SECRET HARBOUR. HEATING ROCKINGHAM.
Domestic - Commercial - Industrial. Prompt & reliable service. All major brands, qualified & licensed installers. BALDIVIS HEATING MANDURAH.
SEE AIR CONDITIONING FOR FULL FEATURE
---
---