Heating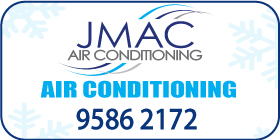 *JMAC Air Conditioning - Home Heating and Commercial Heating Specialists Mandurah - Mandurah, 6210

MANDURAH HEATING ROCKINGHAM HEATING PEEL REGION HEATING SPECIALISTS
MANDURAH HEATING HOME RESIDENTIAL AND COMMERCIAL, MANDURAH HEATING AND AIR CONDITIONER SPECIALISTS, ROCKINGHAM HEATING AND AIR CONDITIONING INSTALLATION, SALES AIR CONDITIONERS HOME HEATING AND AIR CONDITIONING MANDURAH, BALDIVIS HEATING AND AIR CONDITIONING INSTALLATIONS, COMMERCIAL AIR CONDITIONING MANDURAH, BALDIVIS, ROCKINGHAM ALL AREAS Help to choose the right system.
JMAC Air Conditioning Mandurah specialises in installation, repairs & preventative maintenance of Reverse Cycle Ducted System, Wall Mounted Split System & Evaporative Coolers in both domestic & commercial applications. We can provide you with a system that will suit any property, no matter how big or small.
SEE FULL FEATURE PAGE TO REQUEST QUOTE ONLINE
FIND US ON FACEBOOK

---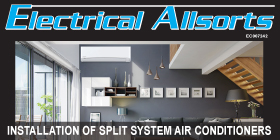 *Electrical Allsorts - Heating and Air Conditioners Split Systems Rockingham Baldivis Port Kennedy - Rockingham , 6168

ROCKINGHAM HEATING SPLIT SYSTEMS BALDIVIS HEATING ELECTRICAL KWINANA SPLIT SYSTEMS HEATERS MANDURAH HEATING SPLIT SYSTEMS ELECTRICAL
ROCKINGHAM HOME HEATING SPLIT SYSTEM AIR CONDITIONERS. COMMERCIAL HEATING ROCKINGHAM electrician BALDIVIS AIR CONDITIONERS SPLIT SYSTEMS FULL INSTALLATIONS. BALDIVIS SPLIT SYSTEM HEATING AND COOLING AIR CONDITIONERS MANDURAH SPLIT SYSTEM AIR CONDITIONERS, OFFERING FULL SUPPLY AND INSTALLATION OF SPLIT SYSTEM AIR CONDITIONERS. HOME HEATING SPLIT SYSTEMS ROCKINGHAM, HOME LIGHTING MANDURAH,AIR CONDITIONERS WELLARD PSLIT SYSTEMS KWINANA HOME HEATING GOLDEN BAY BORE PUMPS BALDIVIS HOME HEATING AND COOLING SPLIT SYSTEM AIR CONDITIONERS. Electrical Maintenance and Electrical Fault Finding Rockingham RCD Safety Switches, Baldivis Lighting, Singleton Bore Pumps Rockingham Smoke Alarm Rockingham Power Points Baldivis Fans Rockingham TV / Phone Points Baldivis Shed Wiring Karnup Electrician Rockingham, Mandurah, Kwinana, Peel Region.
Electrical Allsorts has 25 Year's Experience in Domestic and Commercial Electrical work, working within your budget we can offer all electrical services prompt and reliable fully qualified tradesman.
We are a small family owned and run local company offering a 7 day service, reliable, fast and efficient to assist your electrical needs.
We offer prompt and efficient service to all of our valued clients. Our skilled tradespeople will never keep you waiting. We undertake all electrical work to budget and with a minimum of disruption to your home or office.
COMPETITIVE PRICING - DEFENSE & SENIOR'S DISCOUNTS
Our expertise includes full installation of Split System Air Conditioners Home and Office.
CLICK FOR FACEBOOK & TO READ REVIEWS ON FEATURE

---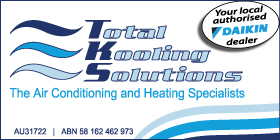 *Total Kooling Solutions Daikin - Heating Rockingham - BREAKDOWN REPAIRS AND SERVICE - Rockingham, WA 6168

ROCKINGHAM HEATING MANDURAH HEATING NAVAL BASE HEATING SINGLETON HEATING BALDIVIS HEATING KWINANA HEATING PINJARRA HEATING COCKBURN
ROCKINGHAM HEATING, BALDIVIS REVERSE CYCLE HEATING AND COOLING MANDURAH HEATING KWINANA HEATING ROCKINGHAM AIR CONDITIONER BREAKDOWN REPAIRS AND SERVICE HOME AND OFFICE HEATING ROCKINGHAM HOME AND OFFICE HEATING MANDURAH advice for the best heater HOME HEATING AND COOLING KWINANA HOME AND OFFICE HEATING the most efficient product SECRET HARBOUR HOME AND OFFICE HEATING WOOD FIRES ROCKINGHAM - GAS FIRES ROCKINGHAM GOLDEN BAY HOME AND OFFICE HEATING MASPORT & REGENCY wood and gas fires.
Total Kooling Solutions is a proud, family owned and operated business based in Rockingham and boasting owners with more than 60 years combined experience. Matthew, Gary & Miranda provide a wealth of knowledge on air conditioning design, installation, operation & maintenance.
They will explain the operation of your system and answer any questions you may have about efficient use of your new, or existing air conditioner.
To book an installation, enquire about our products and services, or have any general questions answered, our friendly staff are available to take your call on 9592 3343
.
---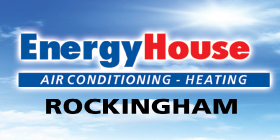 *Energy House Rockingham - Home and Office Heating Rockingham - Rockingham, WA 6168

ROCKINGHAM HOME & OFFICE HEATING, KWINANA HOME & OFFICE HEATING, BALDIVIS HOME & OFFICE HEATING, PORT KENNEDY HOME & OFFICE HEATING, MANDURAH HOME & OFFICE HEATING,
ROCKINGHAM DUCTED GAS HEATING BALDIVIS HOT WATER MANDURAH DUCTED HEATING ROCKINGHAM GAS SPECIALISTS BALDIVIS EVAPORATIVE AIR CONDITIONING KWINANA SPECIALISTS IN ENERGY EFFICIENT I NEED ASSISTANCE WITH MY EVAPORATIVE AIR CONDITIONING UNITS ROCKINGHAM SPLIT SYSTEMS MANDURAH,GAS ADVICE KWINANA Split Systems Rockingham GAS HEATING FREMANTLE AIR CONDITIONING UNITS PERTH
The Siddons Family are the owners of Energy House Rockingham and have been in business in the Rockingham area since 1970, and in the air conditioning business since 1990.
Since 1990 Energy House Rockingham has had a lot of success being in the industry winning a variety of awards over the years for customer service and excellence.
Energy House Rockingham is the local Air conditioning expert servicing all south of the river suburbs.

---
---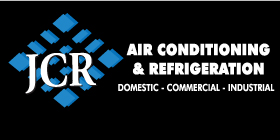 JCR Air Conditioning & Refrigeration - Heating Secret Harbour Rockingham
- Secret Harbour, 6173
ROCKINGHAM, SECRET HARBOUR, PEEL REGION
HEATING SECRET HARBOUR. HEATING ROCKINGHAM.
Domestic - Commercial - Industrial. Prompt & reliable service. All major brands, qualified & licensed installers. BALDIVIS HEATING MANDURAH.
SEE AIR CONDITIONING FOR FULL FEATURE
---
---