Home Office Removalists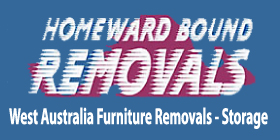 HOMEWARD BOUND REMOVALS - AFFORDABLE HOME AND OFFICE REMOVALIST - ANTIQUES POOL TABLES PIANOS ALL FURNITURE
- Rockingham, 6168
HOME AND OFFICE REMOVALS ROCKINGHAM HOME AND OFFICE REMOVALS MANDURAH HOME AND OFFICE REMOVALS KWINANA HOME AND OFFICE REMOVALS ALL AREAS

REMOVALS ROCKINGHAM AND WESTERN AUSTRALIA REGION REMOVALISTS ROCKINGHAM, MANDURAH PEEL REGION REMOVALS ROCKINGHAM Furniture Removals, BALDIVIS REMOVALISTS KWINANA POOL TABLE removals ROCKINGHAM piano removals ROCKINGHAM caravan towing REMOVALS FREMANTLE REMOVALS PERTH PEEL REGION REMOVALS SERPENTINE REMOVALS GREENFIELDS REMOVALS SHOALWATER REMOVALS PORT KENNEDY REMOVALS PIANO RELOCATIONS KARNUP PIANOS RELOCATED MOVED MANDURAH PIANOS FREMANTLE POOL TABLES RELOCATED ROCKINGHAM POOL TABLES REMOVALISTS REMOVED FREMANTLE POOL TABLES APPLECROSS POOL TABLES MELVILLE POOL TABLES PIANOS PERTH PIANOS MOVED MELVILLE REMOVALS ARMADALE CARAVAN TOWING PERTH CARAVANS MOVED MANDURAH REMOVALS ARMADALE REMOVALS GOSNELLS POOL TABLE AND PIANO REMOVALS ROCKINGHAM , MANDURAH, PEEL REGION WAREHOUSE STORAGE ROCKINGHAM. Rockingham Warehous CARAVAN TOWING ROCKINGHAM AND WESTERN AUSTRALIA REGION
Homeward Bound Removals can move your family or business anywhere within Western Australia.
We are a locally owned & family run business providing a personal service to all our customers.
With over 30 years experience as a furniture removalist & establishment in the Rockingham area for the past 13 years - Homeward Bound Removals have become the preferred choice for those wanting an efficient cost-effective personal service in Baldivis, Fremantle, Rockingham & the Western Australia region.
Homeward Bound Removals do our upmost to make the moving process as relaxed as possible. We pride ourselves in our professional personal service relocating you, your furniture & belongings with the minimum of fuss.
We are big enough to move anyone but small enough to be highly flexible.
We fully understand how schedules unexpectedly change, especially with property settlement dates. We try our best to be as flexible & understanding as possible. When needs & schedules change, just call us and we will be there to assist you.
We offer a Personal Professional Fair and Flexible service.
We specialise in moving antique furniture & take great pride in the care taken to move your valuable items.
CLICK FOR FAQS & FACEBOOK ON FEATURE
---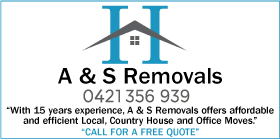 A & S Removals - Home Office Removalists AFFORDABLE AND EFFICIENT REMOVALS LOCAL COUNTRY HOUSE AND OFFICE MOVES
- Rockingham, 6168
ROCKINGHAM HOME OFFICE REMOVALS BALDIVIS HOME OFFICE REMOVALS KWINANA HOME OFFICE REMOVALS COCKBURN HOME OFFICE REMOVALS MANDURAH HOME OFFICE REMOVALS PERTH HOME OFFICE REMOVALS FREMANTLE HOME OFFICE REMOVALS

ROCKINGHAM HOME REMOVALISTS MANDURAH OFFICE REMOVALISTS KWINANA AND PEEL REGION. HOME MOVES ROCKINGHAM OFFICE MOVES KWINANA ROCKINGHAM HOUSE REMOVALISTS MANDURAH OFFICE MOVES HELP TO MOVE HOME OR OFFICE KWINANA AND PEEL REGION. ROCKINGHAM OFFICE MOVES MANDURAH, KWINANA FAST AND EFFICIENT MOVING LOCAL - COUNTRY - OFFICE. BALDIVIS HOME AND OFFICE REMOVALISTS ORELIA HOME AND OFFICE REMOVALISTS GREENFIELDS HOME AND OFFICE REMOVALISTS KARNUP
A & S Removals offers affordable and efficient Local, Country, House and Office Moves."
With 15 years experience, A & S Removals offers professional, efficient & affordable housemoves to all Perth metro and Country areas.
As well as Local furniture store pickup/deliveries, We also provide rubbish tip runs to completely clean out your abode, without the worry of overloading that skip bin with large items!
CALL FOR A FREE QUOTE
CLICK FOR FACEBOOK ON FEATURE
---
---
---