Insurance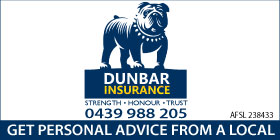 DUNBAR INSURANCE 🏘️🚗🛥️MOBILE ON-SITE CONSULTATIONS AVAILABLE - ALL INSURANCE ENQUIRIES WELCOME
- Rockingham, 6168
ROCKINGHAM INSURANCE KWINANA INSURANCE MANDURAH INSURANCE BALDIVIS INSURANCE

Business Insurance Life Insurance QUOTES COCKBURN Life Insurance WORKERS COMP INSURANCE QUOTES ONLINE WORKERS COMP INSURANCE QUOTES QUOTES FREMANTLE Life Insurance QUOTES BALDIVIS Life Insurance QUOTES ROCKINGHAM Life Insurance QUOTES MANDURAH Life Insurance QUOTES PINJARRA Motor Trades insurance Rockingham Motor Trades insurance Mandurah Motor Trades insurance Cockburn Motor Trades insurance Spearwood Motor Trades insurance Management Liability Insurance Rockingham Broadform Liability Insurance Rockingham Construction & Builders Insurance Rockingham Transport Insurance Insurance Rockingham Personal Insurance Insurance Rockingham Trades Package Insurance Rockingham Corporate Travel Insurance Rockingham Workers Compensation Insurance Rockingham Professional Indemnity Insurance Rockingham Commercial Motor Insurance Rockingham WORKERS COMP INSURANCE QUOTES ONLINE ROCKINGHAM WORKERS COMP INSURANCE QUOTES ONLINE MANDURAH WORKERS COMP INSURANCE QUOTES ONLINE KWINANA WORKERS COMP INSURANCE QUOTES ONLINE PORT KENNEDY Mobile Plant ROCKINGHAM BUSINESS INSURANCE BALDIVIS BUSINESS INSURANCE PORT KENNEDY BUSINESS INSURANCE BALDIVIS INSURANCE SECRET HARBOUR BUSINESS INSURANCE MANDURAH WORKERS COMP ROCKINGHAM WORKERS COMP BALDIVIS WORKERS COMP MANDURAH COMMERCIAL STRATA INSURANCE ROCKINGHAM SECRET HARBOUR, MOTOR VEHICLE INSURANCE ROCKINGHAM KWINANA, PLANT AND EQUIPMENT INSURANCE ROCKINGHAM PORT KENNEDY, PERSONAL INSURANCE PORT KENNEDY SECRET HARBOUR BUSINESS INSURANCE WARNBRO PORT KENNEDY
DUNBAR INSURANCE - OFFERING ONE ON ONE CONSULTATION - ALL INSURANCE ENQUIRIES WELCOME PLEASE PHONE OR EMAIL - MOBILE SERVICE AVAILABLE ON REQUEST
. We are here to assist and advise on all general insurance for existing and new clients.
Do not pay too much! Compare your insurance quotes. Speak with an expert who knows his business. Personal advice from a local - No appointment necessary call in today Alex Dunbar Principal. Getting the Right Insurance Cover for your Business.
What type of cover do you really need? We have extensive experience in a wide range of industries to get you the right cover based on your specific risk profile.
Your Personal Claims Advocate
We offer expert advice and advocate on your behalf. This releases you to do what you do best, which is run your business.
Contact us Office no: 08 9527 1682 - Alex on Mbl: 0439 988 205 - Peter Mbl: 0488 195 960
CLICK TO GET A QUOTE ON OUR BUSINESS PAGE
---
---
---