Kitchen Renovations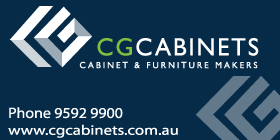 *CG Cabinets - Phone 9592 9900 - Kitchen Renovations Rockingham - Rockingham, 6168

ROCKINGHAM
CABINETMAKERS ROCKINGHAM. KITCHEN RENOVATIONS ROCKINGHAM.
C.G. Cabinets were established early January 2003 by Gary Knight who collectively offer over 37 years experience in the cabinet and furniture making industry.
We pride ourself on the belief that if you want it - we can make it...
Custom Kitchens, Bars to Computer Workstations
CLICK FOR FACEBOOK & SERVICES ON FEATURE

---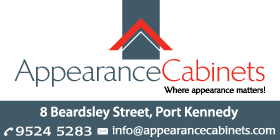 *Appearance Cabinets - Phone 9524 5283 - Kitchen Renovations Port Kennedy - Port Kennedy, 6172


PORT KENNEDY KITCHENS ROCKINGHAM BATHROOM RENOVATIONS ROCKINGHAM.
CABINETMAKERS PORT KENNEDY. SHOPFITTING PORT KENNEDY.
CABINETMAKING ROCKINGHAM. SHOP FIT OUTS ROCKINGHAM.
Achieve your dream kitchen without compromising your budget.
Where appearance matters...
GET ONLINE FREE QUOTE - CLICK ON FULL FEATURE

---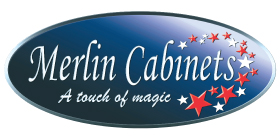 *Merlin Cabinets - Phone 9584 2822 - Kitchen Renovations Mandurah - Mandurah, 6210

MANDURAH
KITCHEN RENOVATIONS MANDURAH. BATHROOM RENOVATIONS MANDURAH. LAUNDRY RENOVATIONS MANDURAH.
Luxury Kitchen Cabinets Mandurah. Bathroom Cabinets Mandurah. Laundry Cabinets Mandurah. Merlin Cabinets are all about design, functional storage, and breathtaking looks. Keeping well informed about latest products, trends and traditions...
CLICK TO WATCH KITCHEN INSTALLATION & FOR FACEBOOK ON FEATURE

---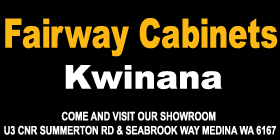 *Fairway Cabinets - Phone (08) 9439 4511 - Kitchen Renovations Kwinana - Medina, 6167

KWINANA
Cabinetmakers Rockingham Kwinana. Kitchen Renovations Kwinana.
Renovating your Kitchen, Bathroom or Laundry With over 30 years experience and passionate about what we do!
Let us coordinate your project start to finish.
As an Owner Operator we offer personalised service take care of all trades to give you the results you would expect!
Visit our comprehensive showroom or contact us on 9439 4511.
CLICK FOR FACEBOOK

---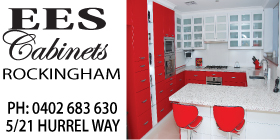 EES Cabinets - Kitchen Renovations Rockingham - Phone 0402 683 630 - Rockingham, 6168

ROCKINGHAM
KITCHEN RENOVATIONS.
CABINETMAKERS ROCKINGHAM. BATHROOM RENOVATIONS ROCKINGHAM
EES Cabinets servicing Rockingham, Mandurah, Kwinana and surrounding areas for all of your Cabinetmaking requirements. Specialising in Kitchens, Bathroom Renovations, Laundries. Quality Cabinetmaking workmanship. Competitive Quotes.
Find Us On Facebook See Full Feature Page


---
---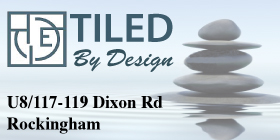 Tiled By Design - Phone 9527 2789 - Kitchne Renovations Rockingham
- Rockingham, 6168
ROCKINGHAM
KITCHEN RENOVATIONS ROCKINGHAM. ROCKINGHAM KITCHEN TILE SHOP ROCKINGHAM.
HOME TILE Supply Rockingham & Tile Installation Rockingham for home, Full Bathroom Renovation Rockingham & Kitchen Renovations Rockingham - Free No Obligation Quote available. HOME TILES ROCKINGHAM. Glenn owner operator has over 30 years experience.
SEE TILE SHOPS FOR FULL FEATURE
---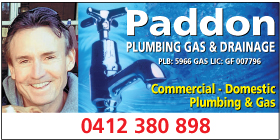 Paddon Plumbing & Gas - Phone 0412 380 898 - Kitchen Renovations Port Kennedy Rockingham
- Port Kennedy, 6172
ROCKINGHAM
ROCKINGHAM KITCHEN RENOVATIONS PORT KENNEDY
PLUMBERS ROCKINGHAM. PLUMBERS PORT KENNEDY
Commercial and Domestic Plumbing and Gas PLB: 5966 Gas Lic: GF 007796
Water Filtration on Whole House or Kitchen Tap, New Housing, Hot Water Unit, Bathroom & Kitchen Renovation, Backflow Prevention.
SEE PLUMBERS FOR FULL FEATURE
---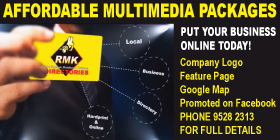 ---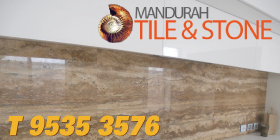 Mandurah Tile & Stone Co. / Harry Hardings Ph 9535 3576 - Kitchen Renovations Mandurah
- Mandurah, 6210
MANDURAH
KITCHEN TILES MANDURAH KITCHEN TRANSFORMATIONS.
Tiles Mandurah, Ceramics Mandurah, Natural Flooring Mandurah, Travertine Mandurah.
BATHROOMS ~ KITCHENS ~ FEATURES ~ STAIRS ~ OUTDOOR AREAS
TILING MANDURAH SINCE 1976 ~ GET EVERYTHING YOU NEED AT OUR NEW SHOWROOM...
SEE TILE SHOPS FOR FULL FEATURE
---
---