Landscaping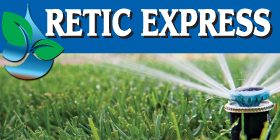 *RETIC EXPRESS - SPECIALISTS IN LANDSCAPING RETICULATION PLUS MUCH MORE.. - Madora Bay, 6210

ROCKINGHAM LANDSCAPING MANDURAH LANDSCAPING BALDIVIS LANDSCAPING
BALDIVIS LANDSCAPING BALDIVIS LAWN AND TURF LANDSCAPING SERVICES MEADOW SPRINGS LANDSCAPING SINGLETON LANDSCAPING REPAIR MADORA BAY LANDSCAPING MAINTENANCE WARNBRO LANDSCAPING MANDURAH. LANDSCAPING ROCKINGHAM. LANDSCAPING BALDIVIS.
Complete Landscaping Services, we cover all areas, Retic Express can offer you many services including full yard clearing, supply and laying Lawn and Turf Supplies. Pumps, Landscaping, Bores plus much more.
---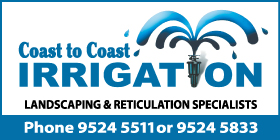 *COAST TO COAST IRRIGATION - AFFORDABLE LANDSCAPING SERVICES AND SUPPLIES - THE RETIC SHOP - Port Kennedy, WA 6172

ROCKINGHAM LANDSCAPING, PORT KENNEDY LANDSCAPING, BALDIVIS LANDSCAPING, WARNBRO LANDSCAPING, KWINANA LANDSCAPING
LANDSCAPING PORT KENNEDY RETICULATION SUPPLIES AND INSTALLATION ROCKINGHAM LANDSCAPING BALDIVIS RETICULATION LANDSCAPING, RETICULATION PUMPS BALDIVIS RETICULATION ROCKINGHAM. PORT KENNEDY LANDSCAPING ROCKINGHAM. PORT KENNEDY PUMPS ROCKINGHAM. PORT KENNEDY RETICULATION DIY PLANS ROCKINGHAM PORT KENNEDY RETICULATION, RETICULATION ROCKINGHAM, WARNBRO LANDSCAPING, LANDSCAPING ROCKINGHAM, PORT KENNEDY BORES, ROCKINGHAM BORE PUMPS, PUMPS ROCKINGHAM, PORT KENNEDY RETICULATION DIY PLANS, RETICULATION DIY PLANS ROCKINGHAM, MANDURAH RETICULATION SUPPLIES AND RETICULATION INSTALLS BALDIVIS RETICULATION SUPPLIES ROCKINGHAM RETICULATION INSTALLATION WARNBRO RETICULATION SUPPLIES SECRET HARBOUR RETICULATION INSTALLS MANDURAH
Based in Port Kennedy and operating since 2001, we provide a comprehensive and professional irrigation and landscaping services to residential and commercial clients as well as the local government.
Our irrigation contractors are accredited water-wise specialists with up to date knowledge of new water saving products, ideas and innovations to irrigation systems.
We pride ourselves on offering complete irrigation and landscaping packages and solutions, with high quality installation, maintenance and components. We always offer a personal service, a fast turn around on both quotes and projects, plus give competitive prices and fantastic value.
CLICK FOR RETICULATION & CLICK FOR FACEBOOK BUTTON ON FEATURE

---
---
---