Lingerie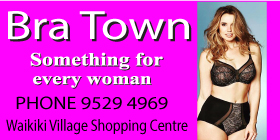 *Bra Town -Lingerie Shop Waikiki Lingerie Rockingham Lingerie Baldivis Lingerie Mandurah - Waikiki, WA 6169

ROCKINGHAM LINGERIE MANDURAH LINGERIE NAVAL BASE LINGERIE SINGLETON LINGERIE BALDIVIS LINGERIE KWINANA LINGERIE
ROCKINGHAM LINGERIE WAIKIKI LINGERIE BALDIVIS LINGERIE WARNBRO LINGERIE PORT KENNEDY LINGERIE SECRET HARBOUR LINGERIE MANDURAH LINGERIE ROCKINGHAM SWIM WEAR WAIKIKI SWIM WEAR WARNBRO SWIM WEAR PORT KENNEDY SWIM WEAR SECRET HARBOUR SWIM WEAR MANDURAH SWIM WEAR ROCKINGHAM PROSTHETIC FITTINGS WAIKIKI PROSTHETIC FITTINGS WARNBRO PROSTHETIC FITTINGS PORT KENNEDY PROSTHETIC FITTINGS SECRET HARBOUR PROSTHETIC FITTINGS MANDURAH PROSTHETIC FITTINGS PINJARRA PROSTHETIC FITTINGS
---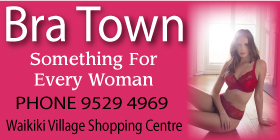 *Bra Town - Lingerie ROCKINGHAM - MANDURAH - WAIKIKI - BALDIVIS - LOCALLY OWNED - Waikiki, 6169

WAIKIKI, LINGERIE ROCKINGHAM LINGERIE BALDIVIS LINGERIE MANDURAH LINGERIE WAIKIKI LINGERIE PORT KENNEDY LINGERIE SECRET HARBOUR LINGERIE
LINGERIE ROCKINGHAM, BRA SHOP WAIKIKI VILLAGE SHOPPING CENTRE, LADIES LINGERIE WAIKIKI, LOCAL ROCKINGHAM LINGERIE AND WAIKIKI SWIMWEAR SHOP ROCKINGHAM. Something for Every Woman.
SEE FULL FEATURE PAGE TO CLICK FOR FACEBOOK & ONLINE SHOPPING
Bra Town & West Coast Swimwear is a lingerie and Swimwear retail outlet, providing women of all sizes and ages somewhere to purchase intimate apparel. Bra Town & West Coast Swimwear provides a professional service to all its customers by having qualified fitting specialists in store to make sure every woman is correctly fitted into a bra or swimwear before purchasing.
---
---
---