Locksmiths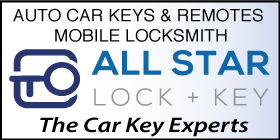 All Star Lock & Key - Locksmiths Rockingham - THE CAR KEY EXPERTS 24 HR CALL OUT - Rockingham, 6168

ROCKINGHAM LOCKSMITH KWINANA LOCKSMITH MANDURAH LOCKSMITH BALDIVIS LOCKSMITH ORELIA
LOCKSMITHS ROCKINGHAM LOCKSMITHS BALDIVIS, MOBILE LOCKSMITH KWINANA, MOBILE LOCKSMITHS MANDURAH, CAR KEY REPLACEMENT, CAR REMOTES REPLACED ROCKINGHAM LOCKSMITH ROCKINGHAM, CAR KEYS AND REMOTES LOCKSMITH KWINANA, LOCKSMITH MANDURAH, AUTO LOCKSMITH PERTH TO MANDURAH ALL AREAS. 24 HOUR EMERGENCY CALL OUT, CAR KEY REPLACEMENTS ROCKINGHAM, KWINANA, MANDURAH ALL AREAS. MOBILE LOCKSMITH ROCKINGHAM, KWINANA, MANDURAH MOBILE CAR LOCKSMITH. LOCKED OUT OF VEHICLE? ROCKINGHAM AUTO CAR AND REMOTE REPLACEMENT LOCKSMITH MOTORBIKE LOCKSMITH, LOCKED OUT OF YOUR HOUSE OR OFFICE LOCKSMITH KWINANA, ROCKINGHAM.
All Star Lock & Key are a family owned and run business based in Kwinana. We service all areas north and south from Mandurah, Rockingham, Spearwood, and Cockburn to Joondalup. We are a fully mobile business so we come to you!
CLICK FOR FACEBOOK & TO VIEW OUR FULL SERVICES ON OUR FEATURE
---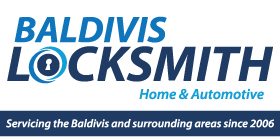 *Baldivis Locksmith - Locksmiths Baldivis - Baldivis , WA 6171

BALDIVIS - ROCKINGHAM - KWINANA
Baldivis Automotive & Home Locksmiths - Phone 0400 900 472 - Baldivis, Rockingham, Kwinana
Servicing the Baldivis and surrounding areas since 2006. The Original Baldivis Locksmith. Locked Out, Jammed Ignition, Lost House Keys, Lost Car Keys - Whatever your emergency Baldivis Home & Automotive Locksmiths are here to help you. EMERGENCY Mobile Locksmith. Police Licensed.
AUTOMOTIVE LOCKSMITH BALDIVIS. HOME LOCKSMITH BALDIVIS.
ROCKINGHAM LOCKSMITH AND KWINANA LOCKSMITH.
CLICK TO CONTACT US OR FOR FACEBOOK ON FEATURE
---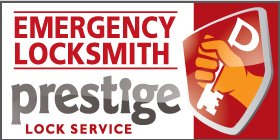 *Prestige Lock Service - 24/7 service EMERGENCY LOCKSMITHS - Port Kennedy, WA 6172

ROCKINGHAM LOCKSMITHS ROCKINGHAM 24/7 LOCKSMITHS MANDURAH LOCKSMITHS BALDIVIS LOCKSMITHS KWINANA LOCKSMITHS
LOCKSMITH ROCKINGHAM LOCKSMITH PORT KENNEDY LOCKSMITH BALDIVIS deadlocks LOCKSMITHS SINGLETON deadlocks LOCKSMITHS ROCKINGHAM LOCKSMITHS BALDIVIS LOCKSMITHS deadlocks MANDURAH LOCKSMITHS deadlocks KWINANA LOCKSMITHS FREMANTLE LOCKSMITHS PINJARRA LOCKSMITHS deadlocks ROCKINGHAM SAFES MANDURAH SAFES deadlocks SECRET HARBOUR SAFES KWINANA SAFES FREMANTLE SAFES NAVAL BASE SAFES PINJARRA SAFES BALDIVIS SAFES ROCKINGHAM CAR IGNITION LOCKSMITH MANDURAH CAR IGNITION LOCKSMITH,BALDIVIS CAR IGNITION LOCKSMITH KWINANA CAR IGNITION LOCKSMITH SECRET HARBOUR CAR IGNITION LOCKSMITH FREMANTLE CAR IGNITION LOCKSMITH PINJARRA CAR IGNITION LOCKSMITH ROCKINGHAM CAR KEY LOCKSMITHS MANDURAH CAR KEY LOCKSMITHS PINJARRA CAR KEY LOCKSMITHS GREENFIELDS CAR KEY LOCKSMITHS BALDIVIS CAR KEY LOCKSMITHS FREMANTLE CAR KEY LOCKSMITHS SECRET HARBOUR CAR KEY LOCKSMITHS WANDI CAR KEY LOCKSMITHS ROCKINGHAM EMERGENCY LOCKSMITH MANDURAH EMERGENCY LOCKSMITH PINJARRA EMERGENCY LOCKSMITH NAVAL BASE EMERGENCY LOCKSMITH KWINANA EMERGENCY LOCKSMITH FREMANTLE EMERGENCY LOCKSMITHNAVAL BASE LOCKSMITHS MANDURAH ALL PERTH METRO AREAS.
EMERGENCY LOCKSMITH ROCKINGHAM< CAR KEY LOCKSMITH CAR IGNITION LOCKSMITH ROCKINGHAM
CLICK FOR QUOTE & AUTOMOTIVE LOCKSMITHS ON FULL FEATURE PAGE
We can be found providing locksmith services in the following locations: Port Kennedy, Rockingham, Mandurah, Kwinana, Secret Harbour and the Peel Region. Although we do offer our services to all of the Perth Metropolitan Area.
Our professional locksmiths offer a complete, fast and reliable service 24 hours a day, 7 days a week. We are specialists in repairing and installing all kinds of locks, whether it be for residential, commercial or automotive purposes.
If its about locks - we hold the key!

WORKSHOP WILL BE OPEN; MONDAY – FRIDAY 8.30AM TO 7PM, SATURDAYS 9AM TO 11.30AM.
---

*Rockingham Lock Service - ,

BALDIVIS - ROCKINGHAM
BALDIVIS LOCKSMITHS
LOCKSMITHS IN BALDIVIS. EMERGENCY LOCKSMITH LOCATED IN BALDIVIS.
LOST KEYS BALDIVIS AND ROCKINGHAM SURROUNDING LOCATIONS REPLACED. Locked Out? Keys Lost or Stolen?
BALDIVIS JASON GLASS DOOR SPECIALISTS ROCKINGHAM.
PROVIDING SECURITY SOLUTIONS FOR ALL YOUR DOMESTIC & COMMERCIAL REQUIREMENTS...


---
---
---