Mandurah Restaurants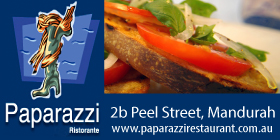 *Paparazzi Restaurant Cafe - Phone 9586 1166 - Mandurah Italian Restaurant and Takeaways
- Mandurah, WA 6120
MANDURAH
RESTAURANTS MANDURAH
ITALIAN RESTAURANT MANDURAH
OPEN 7 DAYS A WEEK- LUNCH SPECIAL
FULL TAKEAWAY MENU AND ONLINE ORDERING NOW AVAILABLE SEE FULL FEATURE PAGE.
PIZZA AND TAKEAWAY ORDERS NOW WITH DELIVERY OF ONLY $8, 5.30PM-8PM 7 DAYS A WEEK
Welcome to Paparazzi Cafe/Ristorante located in Mandurah.
The Messineo family are your hosts and have been serving Mandurah and Western Australia some of the best authentic Italian cuisine since 2002. Specialising in wood fired pizzas, home made pasta, Tapas style meals, home made Italian Desserts, Fully Licensed, Takeaway Meals
using only the freshest of local produce, Paparazzi is the perfect venue for any occasion.
Extensive a la carte Menu available lunch and dinner.

---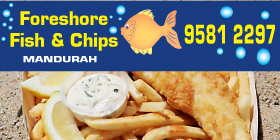 *Foreshore Fish & Chips Mandurah - Ph 9581 2297 - Mandurah Restaurants
- Mandurah, 6210
MANDURAH
MANDURAH RESTAURANT FISH AND CHIPS OPEN 7 DAYS A WEEK. RESTAURANT MANDURAH - FISH AND CHIPS MANDURAH FORESHORE.
House Fish is Snapper. FRESH BAIT MANDURAH. FISH AND CHIPS MANDURAH. Family Fish and Chip deals. Grilled Fish Available. Cholesterol Free Oil for Fish and Chips. Gluten Free Chips cooked separately from the fish. Locally Owned and employing local staff.
CLICK FOR FACEBOOK & FULL ONLINE MENU AVAILABLE SEE FEATURE PAGE...

---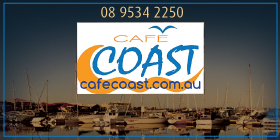 *Cafe Coast - Phone 08 9534 2250 - Alfresco Restaurant Mandurah - Wannanup, 6210

PORT BOUVARD MANDURAH
MANDURAH ALFRESCO RESTAURANT PORT BOUVARD MARINA WANNANUP.
Café Coast - Alfresco dining at Port Bouvard Marina water's edge.
OPEN 7 DAYS - LICENSED RESTAURANT
Perfect for every occasion
CLICK FOR MENU AND FACEBOOK ON FEATURE

---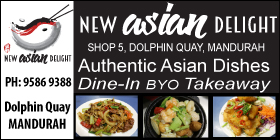 *New Asian Delights - Ph 9586 9388 - Mandurah Restaurant
- Mandurah, WA 6210
MANDURAH
RESTAURANTS MANDURAH
ASIAN CUISINE MANDURAH DOLPHIN QUAY ASIAN RESTAURANTS. LOCATED ON MANDURAH'S DOLPHIN QUAY. DINE-IN OR TAKEAWAY. BYO. Home Delivery available Minimum Order $65 (Plus Surcharge) 5.00pm - til late.
ONLINE MENU AVAILABLE & CLICK FOR FACEBOOK ON FEATURE

---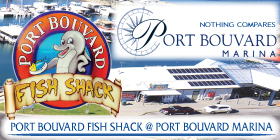 *Port Bouvard Fish Shack - Phone 9534 3206 - Port Bouvard Restaurant Mandurah - Wannanup, WA 6210

PORT BOUVARD MANDURAH
RESTAURANTS MANDURAH
FISH SHACK PORT BOUVARD MARINA. TAKEAWAY FISH AND CHIPS PORT BOUVARD.
OPEN EARLY FOR BREAKFAST 7AM SATURDAY AND SUNDAY SUBJECT TO CHANGE IN SEASON - CONTACT THE FISH SHACK FOR DETAILS
Award winning fish and chips Port Bouvard Mandurah, burgers Port Bouvard Mandurah, hot dogs Port Bouvard Mandurah, soft serve ice cream, hot tea and coffee and more. Large outdoor seating area, marine views and dolphins at Port Bouvard Marina.
CLICK FOR FACEBOOK & MENU ON FULL FEATURE

---
---
---