Mechanics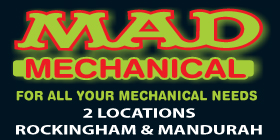 *MAD MECHANICAL - **BUSINESS AS USUAL** SERVICE SPECIALS FROM $169 - FREE PICK UP & DELIVERY - FULL SAFETY MEASURES IN PLACE FOR OUR CUSTOMERS! - Port Kennedy, 6172

PORT KENNEDY MECHANICS WARNBRO MECHANICS ROCKINGHAM MECHANICS
ROCKINGHAM MOTOR VEHICLE REPAIRS PORT KENNEDY. ROCKINGHAM 4WD VEHICLE REPAIRS PORT KENNEDY. MOTOR MECHANICS ROCKINGHAM. VEHICLE REPAIRERS AND SERVICING
CAR REPAIRS ROCKINGHAM, MANDURAH KWINANA
VEHICLE REPAIRS PORT KENNEDY, CAR SERVICING AND REPAIRS ROCKINGHAM, PORT KENNEDY MANDURAH CAR REPAIRS AND SERVICING 4x4 SERVICES
MAD MECHANICAL - WE ARE OPEN AND ITS BUSINESS AS USUAL - SERVICE SPECIALS FROM $169 excludes synthetic oils & certain filters.- FREE PICK UP & DELIVERY INCLUDING EVERY SAFETY MEASURE FOR OUR CLIENTS IN PLACE. YOU CAN DROP YOUR CAR OUTSIDE OUR PREMISES. WE HAVE PHONE OR ONLINE BANKING AVAILABLE FOR PAYMENTS ENSURING OUR CUSTOMERS RECEIVE FULL PROTECTION AGAINST THE CURRENT SITUATION.
Mad Mechanical can offer you every service and repair for your vehicle. TYRES, WHEEL ALIGNMENTS AVAILABLE ON REQUEST.
Mad Mechanical is a family owned and operated business servicing vehicles in the Rockingham region for more than 12 years.
Mad Mechanical specialises in general repairs and servicing, 4x4 vehicles, fuel injection, brake, clutch and engine rebuilds.
Ray and his team assure you will receive the absolute best mechanical repairs for most well-known car brands and models.

---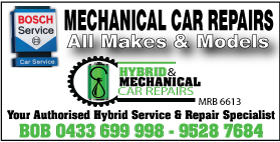 MECHANICAL CAR REPAIRS ALL MAKES (HYBRID SPECIALISTS) - SERVICE STARTING FROM $139*
- Rockingham, 6168
ROCKINGHAM MECHANICS BALDIVIS MECHANICS KWINANA MECHANICS KARNUP MECHANICS NAVAL BASE SINGLETON MECHANICS GOLDEN BAY

ROCKINGHAM MOTOR VEHICLE REPAIRS BALDIVIS MOTOR VEHICLE REPAIRS, COCKBURN HYBRID CAR REPAIRS HYBRID CAR REPAIRS NEAR ME FREMANTLE HYBRID CAR BATTERIES NEAR ME ROCKINGHAM LPG GAS SERVICE AND REPAIR PORT KENNEDY MOTOR VEHICLE REPAIRS GOLDEN BAY, WAIKIKI MOTOR VEHICLE REPAIRS WARNBRO. BALDIVIS LOG BOOK SERVICING ROCKINGHAM LPG AUTO GAS BALDIVIS GAS VEHICLES, WARNBRO LOG BOOK SERVICING WAIKIKI LPG AUTO GAS SINGLETON.
Bob at Hybrid & Mechanical Car Repairs is an experienced mechanic well qualified to service your vehicle.
A reliable and fully licensed mechanic, Bob has been running his own business since 1980. He initially serviced and repaired LPG vehicles then in 2013 he entered the newly emerging hybrid vehicle industry and holds an Electrical Hybrid Certificate.
The company offers an all-round mechanical service licensed in:
Auto Air conditioning
Hybrid Vehicles - Service & Repairs
LPG Gas installations and testing
Windscreens
Phone Bob on 9528 7684 YOUR AUTHORISED HYBRID SERVICE & REPAIR SPECIALIST
---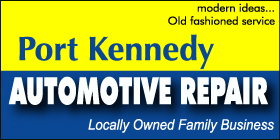 *PORT KENNEDY AUTOMOTIVE REPAIR - JOHN & EVE FAMILY OWNED & OPERATED - AFFORDABLE MECHANICAL REPAIRS - Port Kennedy, 6172

MECHANICS ROCKINGHAM MOTOR VEHICLE REPAIRS BALDIVIS MECHANICS PORT KENNEDY MECHANICS SECRET HARBOUR MECHANICS
WAIKIKI MECHANICS ROCKINGHAM MOTOR MECHANICS PORT KENNEDY MECHANICS ROCKINGHAM MOTOR VEHICLE REPAIRS ROCKINGHAM. MOTOR VEHICLE SERVICE ROCKINGHAM. VEHICLE REPAIRERS PORT KENNEDY CAR REPAIRS PORT KENNEDY ROCKINGHAM.BALDIVIS Car Service BALDIVIS Car Repairs rockingham Transport inspector, PORT KENNEDY MOTOR VEHICLE REPAIRS ROCKINGHAM , MOTOR VEHICLE SERVICE FIND AN AUTO REPAIR SHOP NEAR ME ROCKINGHAM VEHICLE REPAIRERS PORT KENNEDY Transport Inspector PORT KENNEDY CAR REPAIRS ROCKINGHAM, BALDIVIS FIND SOMEONE TO FIX MY CAR MOTOR VEHICLE REPAIR ORELIA MOTOR VEHICLE REPAIRS WARNBRO GOLDEN BAY Transport Inspector golden bay Transport Inspector warnbro Transport Inspector port kennedy Transport Inspector baldivis Transport Inspector mandurah Transport Inspector singleton Transport Inspector Kwinana
Port Kennedy Automotive Repair, owners John and Eve offer Modern Ideas..Old fashioned service for a competitive service or repair for your vehicle.
We have been repairing clients cars & light commercials here in Port Kennedy for almost 18 years & we fully understand the need for quality work at competitive prices.
Our business has been built on trust & quality workmanship, ensuring our customers return time after time.
We invest in training & equipment to offer the best repair for all your servicing & mechanical issues.
Port Kennedy Automotive Repair is an Authorised Department of Transport Inspector Licence: 582L - Licensed Repairer MRB 1215.
Phone today on 9524 6777

---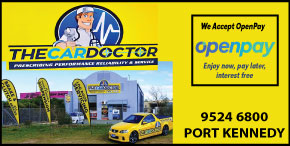 *THE CAR DOCTOR - OPENPAY AVAILABLE - SERVICING START FROM ONLY $135 - AUTOMOTIVE SERVICE PORT KENNEDY CAR SERVICING COURTESY CAR - Port Kennedy, 6172

ROCKINGHAM MECHCANICS BALDIVIS CAR SERVICE CENTRE, PORT KENNEDY MECHANICS, SECRET HARBOUR VEHICLE SERVICING AND REPAIRS
ROCKINGHAM MECHANICS BALDIVIS MECHANICS CAR SERVICING, MECHANIC AUTOMOTIVE SERVICE AND REPAIRS BALDIVIS MECHANICS GOLDEN BAY MECHANICS CAR MECHANICS, CAR SERVICE AND REPAIRS PORT KENNEDY ROCKINGHAM BRAKE AND CLUTCH, ROCKINGHAM MECHANICS PORT KENNEDY AUTOMOTIVE SERVICES, CAR SERVICE AND REPAIRS SECRET HARBOUR, WAIKIKI CAR MECHANICS AFFORDABLE CAR MECHANIC PORT KENNEDY SECRET HARBOUR CAR SERVICING OPENPAY INTEREST FREE AVAILABLE WARNBRO CAR MECHANICS.
The Car Doctor is a family-run vehicle servicing company based in Port Kennedy WA.
Established in 1991, we have built up a solid reputation as honest, reliable, friendly mechanics.
Whatever your car's problem is, the Car Doctor is here to provide dependable diagnosis and treatment at a fair price.
Our expertly equipped repair centre is easily reached if you are in Rockingham, Safety Bay, Baldivis, Cooloongup, Waikiki, Warnbro, Secret Harbour, Karnup, Kwinana, or Mandurah.
Phone the Best Auto Repair Shop in Port Kennedy on 9524 6800.
COURTESY CAR AVAILABLE.

---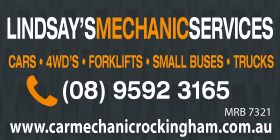 *Lindsay\'s Mechanical Services - OPEN FOR BUSINESS AS USUAL - OFFERING OUR CUSTOMERS FULL SAFETY ON DROPPING OFF AND COLLECTING THEIR VEHICLES.. - Rockingham, 6168

ROCKINGHAM MECHANICAL SERVICES, MANDURAH MECHANICAL SERVICES, KWINANA MECHANICAL SERVICES BALDIVIS
MECHANICAL REPAIRS ROCKINGHAM, TRUCK REPAIRS BALDIVIS, 4WD SERVICING WELLARD, FORKLIFT REPAIRS KWINANA, CAR SERVICING WARNBRO MECHANICS, PORT KENNEDY MECHANICS. BALDIVIS CAR MECHANICS CAR SERVICE ROCKINGHAM, FLEET SERVICING BALDIVIS CAR MECHANICS, MECHANICAL WORKSHOP ROCKINGHAM SMALL VEHICLE SERVICING BALDIVIS MECHANICAL WORKSHOP. KWINANA MECHANICS, Motor Vehicle Repair Rockingham LOG BOOK SERVICING Baldivis Car Repairs and Servicing, Port Kennedy Warranty Servicing on most Makes & Models Vehicle repairs and servicing SPECIALIST VEHICLES Car Servicing Rockingham A MECHANIC I CAN TRUST Baldivis- 4wd Service and Repairs Rockingham, luxury vehicle servicing Baldivis, all vehicles serviced Golden Bay mechanics Secret Harbour, log books Mandurah Vehicle Repairs. Rockingham, Baldivis Karnup Forklifts, Small Buses, Truck Servicing Rockingham..
WE ARE OPEN FOR BUSINESS AS USUAL - OFFERING OUR CLIENTS THE BEST POSSIBLE SAFETY IN THESE DIFFICULT TIMES
SERVICES STARTING FROM $169. conditions apply.
Lindsay's Mechanical Services a wide range of mechanical vehicles - cars, 4wd, forklifts, small buses and trucks. We are competitive on price and have many qualified mechanics to service your needs.
We have access to the latest tools including the revolutionary Snap-On Diagnostic vehicle programs.
No matter what vehicle brand you have, we can repair and service it. We can also come to you!
CLICK TO CONTACT & CLICK FOR FACEBOOK ON FEATURE

---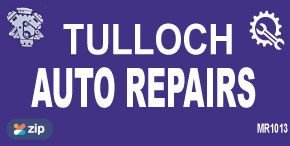 TULLOCH AUTO REPAIRS - AFFORDABLE AND RELIABLE - ZIPPAY - Mandurah, 6210

MANDURAH MECHANICS PINJARRA CAR REPAIRS YUNDERUP MECHANICS BALDIVIS CAR SERVICE AND REPAIRS SERPENTINE CAR SERVICE AND REPAIRS GREENFIELDS MECHANICS
MANDURAH MECHANICS PINJARRA MECHANICS GREENFIELDS MOTOR VEHICLE REPAIRS MADORA MECHANICS SILVER SANDS CARE REPAIRS MOTOR VEHICLE REPAIRS MEADOW SPRINGS AUTO REPAIRS LAKELANDS MOTOR VEHICLE SERVICING REPAIRS HALLS HEAD MOTOR VEHICLE REPAIRS MEADOW SPRINGS CAR REPAIRS ERSKINE MOTOR VEHICLE REPAIRS DUDLEY PARK MOTOR VEHICLE REPAIRS COODANUP MECHANICAL REPAIRS FALCON MOTOR VEHICLE REPAIRS YUNDERUP CAR REPAIR AND SERVICING ROCKINGHAM MOTOR VEHICLE REPAIRS BALDIVIS MOTOR VEHICLE REPAIRS A MECHANIC I CAN TRUST
At Tulloch Auto Repairs, we offer automotive repair and services on all makes and types of vehicles from small hatchbacks to 4WDs and a range of classic cars. Our fully equipped workshop includes tools and equipment to complete repairs and servicing on all aspects of your vehicle, from brakes to clutches and everything in between.
We offer a range of discounts for extra value, including discounts for over 55s so that you'll always receive value when you come to us for your mechanical services.
Our customers come back to us time and time again because we guarantee quality. Your vehicle will be thoroughly checked and our communication about any required work and its cost is second to none.

---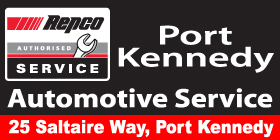 *PORT KENNEDY AUTOMOTIVE SERVICE - REPCO AUTHORISED SERVICE CENTRE - FREE DROP-OFF AND PICKUP SERVICE LOCAL AREAS - Port Kennedy, 6172

PORT KENNEDY MECHANICS ROCKINGHAM MECHAMICS SECRET HARBOUR MECHANICS MANDURAH MECHANICS SAFETY BAY MECHANICS KWINANA MECHANICS BALDIVIS MECHANICS
MECHANICS ROCKINGHAM REPCO AUTHORISED SERVICE CENTRE PORT KENNEDY MOTOR MECHANICS REPCO AUTHORISED SERVICE CENTRE ROCKINGHAM MOTOR VEHICLE REPAIRS, MANDURAH MOTOR VEHICLE REPAIRS, SECRET HARBOUR REPCO AUTHORISED SERVICE CENTRE MOTOR MECHANICS BALDIVIS REPCO AUTHORISED SERVICE CENTRE VEHICLE REPAIRERS AND SERVICING ROCKINGHAM CAR REPAIRS ROCKINGHAM, MANDURAH,MECHANICS SECRET HARBOUR MECHANICS KWINANA
Your local Port Kennedy mechanical workshop Port Kennedy Automotive Services welcomes you to expert car servicing in the convenient location just off Port Kennedy Drive.
Conveniently located on Saltaire Way in Port Kennedy near Dankz Furniture and next to the Salvos, Port Kennedy Automotive Services specialise in car servicing for all makes and models, including commercial fleet vehicles.
COMPLIMENTARY DROP OFF AND PICKUP TO LOCAL AREAS.

---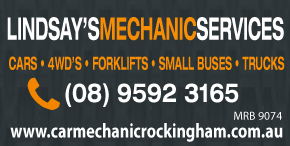 *LINDSAYS MECHANIC SERVICES - SPECIALISTS IN CARS - 4WDS - FORKLIFTS - VANS - SMALL BUSES - TRUCKS SERVICE AND REPAIRS - Rockingham, 6168

ROCKINGHAM MECHANICS, KWINANA MECHANICS GOLDEN BAY MECHANICS MANDURAH MECHANICS PINJARRA
CAR MECHANICS ROCKINGHAM CAR MECHANICS WARNBRO CAR MECHANICS WAIKIKI SNAP ON DIAGNOSTICS COCKBURN MECHANICS ROCKINGHAM SNAP ON VEHICLE DIAGNOSTICS LUXURY VEHICLE REPAIRS ROCKINGHAM BALDIVIS VEHICLE REPAIRERS ROCKINGHAM SNAP ON VEHICLE DIAGNOSTICS AUTO AIR CON AUTHORISED REPAIRER LPG SERVICE AND REPAIRS AUTO ELECTRICS ROCKINGHAM AUTO ELECTRICS ON VANS ROCKINGHAM AUTO ELECTRICS WARNBRO AUTO ELECTRIC REPAIRS FORKLIFTS BALDIVIS AUTO ELECTRIC REPAIRS VANS FORKLIFTS PORT KENNEDY BALDIVIS UTILITY VAN SERVICE REPAIRS VAN MECHANICAL REPAIRS ROCKINGHAM WARNBRO VAN SERVICING NEAR ME KWINANA VEHICLE SERVICE CENTRE NEAR ME ROCKINGHAM ROCKINGHAM Mechanics, COCKBURN Auto Repairs, BALDIVIS Brakes, ROCKINGHAM Clutch Repairs, EMERGENCY Car Service ROCKINGHAM EMERGENCY MOBILE MECHANIC NEAR ME ROCKINGHAM, Car Repairs, Fleet Servicing, ROCKINGHAM MOTOR VEHICLE REPAIRS ROCKINGHAM CAR SERVICE REPAIRS ROCKINGHAM 4WD SERVICE AND REPAIR ROCKINGHAM CAR MECHANIC CAR REPAIRS ROCKINGHAM VEHICLE SERVICE BALDIVIS VEHICLE CAR SERVICE NEAR ME KWINANA CAR SERVICE GOLDEN BAY VEHICLE SERVICE WELLARD Motor Vehicle Repairs, Car Services, 4WD Repairs, Forklift Repairs 4WD CAR MECHANICS NEAR ME BALDIVIS CAR MECHANICS NEAR ME GOLDEN BAY CAR MECHANICS NEAR ME SECRET HARBOUR EMERGENCY 4WD AND CAR MECHANICS NEAR ME MANDURAH 4wd service repairs near me 4 WHEEL DRIVE SERVICING NEAR ME 4WD MOBILE MECHANIC NEAR ME COCKBURN 4WD MOBILE MECHANIC NEAR ME HAMILTON HILL 4WD MOBILE MECHANIC NEAR ME SPEARWOOD 4WD MOBILE MECHANIC NEAR ME WANDI 4WD MOBILE MECHANIC NEAR ME SERPENTINE VEHICLE LOG BOOK SERVICE WELLARD COST OF CAR SERVICING ROCKINGHAM MANDURAH 4WD DRIVE SERVICE COST SERVICE ON 4WD ROCKINGHAM CAR SERVICE PRICING ROCKINGHAM MANDURAH CAR SERVICE AND REPAIRS, FORKLIFT SERVICING PRICE ROCKINGHAM FORKLIFT SERVICING KWINANA FORKLIFT SERVICING PINJARRA MOBILE MECHANIC FORKLIFT SERVICE PINJARRA MOBILE MECHANIC FORKLIFT SERVICE BALDIVIS MOBILE MECHANIC FORKLIFT SERVICE KARNUP SMALL BUS SERVICING ROCKINGHAM SMALL BUS SERVICE REPAIRS ROCKINGHAM CAR WARRANTY SERVICE ROCKINGHAM CAR WARRANTY SERVICE BALDIVIS LOG BOOK MECHANIC ROCKINGHAM LOG BOOK MECHANICS MANDURAH LOG BOOK MECHANICS KWINANA BEST CAR MECHANICS ROCKINGHAM CAR MECHANICS NEAR ME ROCKINGHAM ROCKINGHAM MECHANICS CAR SERVICE ROCKINGHAM, BALDIVIS CAR MECHANICS, MECHANICAL WORKSHOP ROCKINGHAM, BALDIVIS MECHANICAL WORKSHOP. KWINANA MECHANICS, Motor Vehicle Repair Rockingham, Baldivis Car Repairs and Servicing, Port Kennedy Vehicle repairs and servicing. - VAN MECHANICS MECHANICAL REPAIRS ON VANS ROCKINGHAM Car Servicing Rockingham car servicing near me Baldivis- 4wd Service and Repairs Rockingham, Baldivis 4wd Service and Repairs Golden Bay 4wd Service and Repairs Secret Harbour Mandurah Vehicle Repairs. Rockingham, Baldivis Karnup Forklifts SERVICE REPAIRS SERVICE Small Buses ROCKINGHAM Truck Servicing Rockingham
Lindsay's Mechanical Services a wide range of mechanical vehicles - cars, 4wd, forklifts, small buses and trucks. We are competitive on price and have many qualified mechanics to service your needs.
We have access to the latest tools including the revolutionary Snap-On Diagnostic vehicle programs.
No matter what vehicle brand you have, we can repair and service it. We can also come to you!
PHONE 9592 3156 TO MAKE AN APPOINTMENT
CLICK TO CONTACT & CLICK FOR FACEBOOK ON FEATURE


---
---
---