Mufflers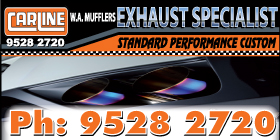 *WA Mufflers Carline - Mufflers Rockingham - Rockingham, WA 6168

ROCKINGHAM MUFFLERS, PORT KENNEDY MUFFLERS BALDIVIS MUFFLERS, SECRET HARBOUR MUFFLERS, MANDURAH MUFFLERS,
EXHAUSTS ROCKINGHAM,SPECIALIST KWINANA MUFFLERS, PORT KENNEDY MUFFLERS, SECRET HARBOUR MUFFLERS, BALDIVIS MUFFLERS, MANDURAH MUFFLERS, GREENFILDS MUFFLERS, GOLDEN BAY EXHAUSTS, KARNUP EXHAUSTS, WARNBRO EXHAUSTS.
WA Mufflers Carline Rockingham is your local muffler and exhaust specialist. The company is an established business servicing the community for more than 25 years. Friendly old fashioned service you can trust.
CLICK FOR FACEBOOK ON FEATURE
---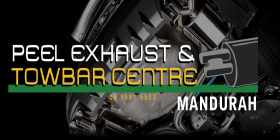 *Peel Exhaust & Towbar Centre - PERFORMANCE & 4WD SYSTEMS COMPETITIVE PRICE OVER 40 YRS EXP. - Mandurah, 6210

Exhausts and Mufflers MANDURAH Exhausts and Mufflers ROCKINGHAM 4WD Exhausts and Mufflers BUNBURY Exhausts and Mufflers FALCON 4WD Exhausts and Mufflers SERPENTINE Exhausts and Mufflers
Mandurah Mufflers and Exhausts Rockingham Mufflers and Exhausts Port Kennedy Mufflers supplied and fitted. BUNBURY MUFFLERS SUPPLIED FITTED ROCKINGHAM MUFFLERS SUPPLIED FITTED COCKBURN MUFFLERS AND EXHAUSTS COCKBURN PERFORMANCE EXHAUSTS AND MUFFLERS 4WD MUFFLERS FALCON 4WD MUFFLERS BARRAGUP MUFFLERS EXHAUSTS HALLS HEAD SERPENTINE MUFFLERS SERPENTINE EXHAUSTS BARRAGUP Mufflers Rockingham, Rockingham Exhausts, Mufflers and Tow Bars Supplied and Fitted Mandurah and Rockingham, Baldivis Tow Bars, Exhausts and Mufflers supplied and fitted Peel Region.
Custom System Exhausts in Mandurah, Rockingham, Towbars Baldivis, Mufflers Secret Harbour, Mufflers Golden Bay, Singleton. "3" 4x4 Systems available Mandurah, Rockingham, Baldivis, Golden Bay Tow Bars, Bull Bars fitted in Mandurah.Replacement Mufflers, Replacement Exhausts Exhaust Manifold Extractors Headers Baldivis Engine Pipes Diesel Particulate Filter Baldivis Performance Systems rockingham 4wd Exhausts pinjarra Tow Bars Roof Racks bunbury Bull Bar bunbury , Roo Bars bunbury Electric Brakes falcon Lighting Systems 4wd falcon
Peel Exhaust & Towbar Centre, Quality Work, Best Prices Guaranteed, Fitting While You Wait. Mandurah & Peel.
With over 40 years experience we know how to get the best out of your car.
Replacement Mufflers, Replacement Exhausts, Exhaust Manifold / Extractors / Headers, Engine Pipes, Diesel Particulate Filter, Performance Systems, 4wd Exhausts, Tow Bars, Roof Racks, Bull Bars, Roo Bars, Electric Brakes, Lighting Systemsbr EXPERTS IN VEHICLE MUFFLERS AND EXHAUSTS

---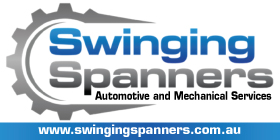 Swinging Spanners Automotive and Mechanical Services - Mufflers Exhaust Rockingham 100% LOCAL & INDEPENDENT - Rockingham, 6168

ROCKINGHAM MUFFLERS BALDIVIS MUFFLERS KWINANA MUFFLERS MANDURAH MUFFLERS EXHAUST
MUFFLERS ROCKINGHAM MUFFLERS KWINANA MUFFLERS BALDIVIS MUFFLERS MANDURAH MUFFLERS SECRET HARBOUR EXHAUSTS ROCKINGHAM EXHAUSTS BALDIVIS EXHAUSTS MANDURAH MOTOR VEHICLE REPAIRS ROCKINGHAM.

New Automotive and Mechanical Store in Rockingham with 20 years experience.
We open to suit your schedule and provide maintenance and repair to any machine or vehicle in your fleet.
Heavy Duty Mechanical Repair Rockingham - Truck Repair and Servicing Rockingham.

---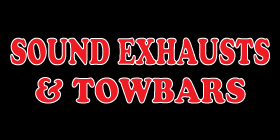 *Sound Exhausts & Towbars - Mufflers Port Kennedy Rockingham - Port Kennedy, WA 6172

ROCKINGHAM MUFFLERS, PORT KENNEDY MUFFLERS BALDIVIS MUFFLERS, SECRET HARBOUR MUFFLERS, MANDURAH MUFFLERS,
ROCKINGHAM MUFFLERS PORT KENNEDY EXHAUSTS ROCKINGHAM. CARLINE MUFFLERS ROCKINGHAM, MUFFLER & EXHAUST ROCKINGHAM PORT KENNEDY, MUFFLERS PORT KENNEDY SECRET HARBOUR, TOW & ROO BARS ROCKINGHAM PORT KENNEDY, BULL BAR SMART BAR PORT KENNEDY ROCKINGHAM, PIPE BENDING PORT KENNEDY ROCKINGHAM BALDIVIS, STAINLESS STEEL EXTRACTORS PORT KENNEDY ROCKINGHAM
SOUND EXHAUSTS & TOWBARS GUARANTEE ALL WORK AND WITH MORE THAN 20 YEARS EXPERIENCE THEY ARE A COMPANY YOU CAN TRUST WITH ALL YOUR EXHAUST, MUFFLER AND TOWBAR WORK.

CLICK FOR FACEBOOK AND VIDEO ON FEATURE

---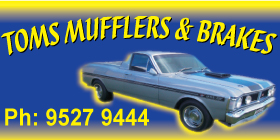 *Toms Mufflers & Brakes - MUFFLER REPAIRS ROCKINGHAM - COMPETITIVE PRICING AND PROFESSIONAL SERVICE - Rockingham, WA 6168

ROCKINGHAM MUFFLER SERVICE AND REPAIRS BALDIVIS MUFFLERS & BRAKES - PORT KENNEDY MUFFLERS & BRAKES, PARMELIA MUFFLERS & BRAKES, NAVAL BASE MUFFLERS & BRAKES
ROCKINGHAM MUFFLERS BALDIVIS COMPETITIVE PRICING MUFFLERS ROCKINGHAM MUFFLER REPAIRS ROCKINGHAM, PORT KENNEDY MUFFLERS SUPPLIED AND FITTED, MUFFLER REPAIRS NAVAL BASE, BALDIVIS MUFFLERS SUPPLIED AND FITTED MUFFLER EXHAUSTS ROCKINGHAM, MUFFLERS PORT KENNEDY SERVICE AND REPAIRS KWINANA, MUFFLERS MANDURAH SUPPLIED AND FITTED, ROCKINGHAM EXHAUST FITTED, WELLARD EXHAUST FITTED, BRAKE REPAIRS ROCKINGHAM MUFFLERS SUPPLIED AND FITTED ROCKINGHAM, ROCKINGHAM SUSPENSIONS SUPPLIED AND FITTED KWINANA SUSPENSIONS SUPPLIED AND FITTED, ROCKINGHAM MUFFLERS SUPPLIED AND FITTED, MANDURAH EXHAUST FITTED. ROCKINGHAM - MUFFLERS & BRAKES - BALDIVIS MUFFLERS & BRAKES - PORT KENNEDY MUFFLERS & BRAKES, PARMELIA MUFFLERS & BRAKES, NAVEL BASE MUFFLERS & BRAKES.
Toms Mufflers and Brakes are a family owned and operated business for more than 20 years. This means we can offer a more personalised service where the customer is not just a number. We are friendly and reliable, and being a local business we support other small businesses and our local community. We are not here to sell you a product and forget you. We are here to provide ongoing service, repairs and advice for years to come. At Toms Mufflers we have an extreme range of products and services at a competitive pricing & hassle free service.
CLICK TO BOOK ON FEATURE PAGE
---
---
---