Painting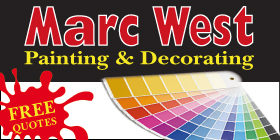 *Marc West Painting and Decorating - Phone 0408 927 122 - Painting and Decorating Rockingham, Mandurah, Golden Bay - Golden Bay, WA 6174

MANDURAH - ROCKINGHAM
PAINTER MANDURAH. DECORATOR MANDURAH. PAINTING MANDURAH.
The leading professional painting contractor in Mandurah, Rockingham & surrounds. Our fully qualified and registered business can provide quality painting services for residential & commercial clients. Commercial Painters Mandurah - Domestic Painters Mandurah and Golden Bay.
- All Aspects - Residential - Commercial - New Plaster Walls Rockingham - Feature Walls Rockingham - Fence Coating Rockingham - Guaranteed Workmanship - Insurance Work - Fully Insured

---
---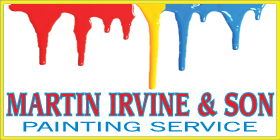 *Martin Irvine and Son Painting Service - Phone 0419 835 425 - Painting Rockingham
- Rockingham , WA 6168
ROCKINGHAM
PAINTER ROCKINGHAM. PAINTING ROCKINGHAM. DECORATOR ROCKINGHAM. DECORATING ROCKINGHAM. WALLPAPERING ROCKINGHAM.
Fully Licensed Reg. 6622 with over 35 years experience * Interior/Exterior * Free Quotes * Residential * Commercial * All Work Guaranteed * All Areas
SEE PAINTERS AND DECORATORS FOR FULL FEATURE
---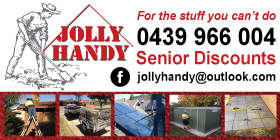 Jolly Handy - Phone 0439 966 004 - Painting Rockingham
- Rockingham, 6168
ROCKINGHAM
HANDYMAN ROCKINGHAM TO FREMANTLE. PAINTING ROCKINGHAM TO FREMANTLE. PAINTER ROCKINGHAM TO FREMANTLE.
JOLLY HANDY - 'for the stuff you can't do'...
Home Improvements Rockingham - Property Maintenance Rockingham - Renovations Rockingham.
SEE HANDYMAN SERVICES FOR FULL FEATURE
---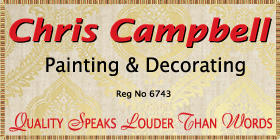 Chris Campbell Painting & Decorating - Ph 0415 407 242 - Painting Secret Harbour Rockingham
- Secret Harbour , 6173
ROCKINGHAM MANDURAH
PAINTERS MANDURAH AND DECORATORS MANDURAH.
- Internal Painting Mandurah and External Painting Mandurah - Wallpapering Mandurah - Decorative Borders Mandurah - Mandurah Decorating Colour Advice.
24 Years Experience - Police Clearance.
QUALITY SPEAKS LOUDER THAN WORDS - For a quick, honest, free quote ring Chris 0415 407 242
SEE PAINTERS AND DECORATORS FOR FULL FEATURE
---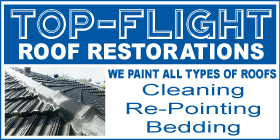 Top-Flight Roof Restorations - Phone 9581 4469 - Painting Mandurah Rockingham Kwinana
- , WA 6210
MANDURAH ROCKINGHAM KWINANA PEEL REGION
Roofing Mandurah, Roofing Rockingham, Roofing Kwinana, Roofing Peel Region.
Roof Coating Mandurah. Roof Coating Rockingham. Roof Coating Peel region. Roof Restoration Mandurah. Roof Restoration Rockingham. Roof Painting Mandurah. Roof Painting Rockingham.
WE PAINT ALL TYPES OF ROOFS * ROOF CLEANING * ROOF RE-POINTING * ROOF BEDDING * ALL AREAS . REGISTERED PAINTER Painters Reg: 6905 - Roof Painting Rockingham
SEE ROOF COATING FOR FULL FEATURE
---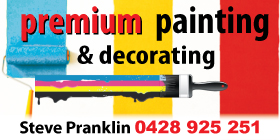 Premium Painting and Decorating - Phone 0428 925 251 - Painting Falcon Mandurah Rockingham - Falcon, 6210

MANDURAH - ROCKINGHAM
MANDURAH PAINTER ROCKINGHAM. MANDURAH DECORATOR ROCKINGHAM. MANDURAH ALUMINIUM WINDOWS ROCKINGHAM.
The professional outfit, led by owner / manager Steve Pranklin pride themselves on their quality workmanship that has stood the test of time. We have a team of ladies to add the feminine touch. - Refresh your home with our painting services - Painters Reg No. 3435.

---
---