Painting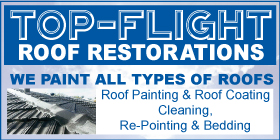 *Top-Flight Roof Restorations - Roof Painting Mandurah - Mandurah , WA 6210

MANDURAH ROOF PAINTERS ROOF PAINTERS NEAR ME ROCKINGHAM ROOF REPAINTS ROCKINGHAM KWINANA ROOF PAINTERS
MANDURAH ROOF PAINTING PINJARRA ROOF PAINTING Roofing Mandurah, Roofing Rockingham, Roofing Kwinana, Roofing Peel Region, Roof Coating Mandurah, Roof Coating Rockingham, Roof Coating Peel region, Roof Restoration Mandurah, Roof Restoration Rockingham, Roof Painting Mandurah, Roof Painting Rockingham, Roof painting, roof cleaning, roof RE-POINTING , roof BEDDING , ROOF CLEANING MANDURAH ROOF RE-POINTING ROCKINGHAM ROOF BEDDING KWINANA ROOF RESTORATION PINJARRA, Baldivis Roof Coating Meadow Springs Roof Restoration Singleton Roof Re-Pointing Lakelands MANDURAH ROOF PAINTING PINJARRA, ROCKINGHAM, KWINANA. Roofing Mandurah, Roofing Rockingham, Roofing Kwinana, Roofing Peel Region.
Roof Coating Mandurah. Roof Coating Rockingham. Roof Coating Peel region. Roof Restoration Mandurah. Roof Restoration Rockingham. Roof Painting Mandurah. Roof Painting Rockingham.
TOP-FLIGHT ROOF RESTORATION CAN RESTORE YOUR ROOF TO NEW. WE PAINT ALL TYPES OF ROOFS. WE OFFER A HUGE RANGE OF SERVICES: *ROOF CLEANING * ROOF RE-POINTING * ROOF BEDDING ALL AREAS . REGISTERED PAINTER Painters Reg: 6905 - Roof Painting Rockingham
---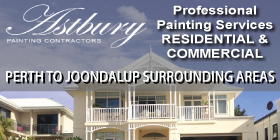 ASTBURY PAINTING CONTRACTORS AND PROPERTY MAINTENANCE - FAST TURNAROUND - RESIDENTAIL AND COMMERCIAL - INSURANCE WORK WELCOME
- PERTH, 6000
PERTH RESIDENTIAL PAINTERS, JOONDALUP PAINTERS, WEST PERTH COMMERCIAL PAINTERS, PERTH COMMERCIAL PAINTERS

PERTH RESIDENTIAL PAINTERS, COMMERCIAL PAINTERS PERTH, PROFESSIONAL PAINTERS PERTH, HOME PAINTERS PERTH, WEST PERTH COMMERCIAL MAINTENANCE PAINTERS, HOME MAINTENANCE PAINTER PERTH, PAINTERS INSURANCE WORK JOONDALUP, RESIDENTIAL PAINTERS JOONDALUP HOME MAINTENANCE PAINTERS, RESIDENTIAL PAINTERS PERTH RESIDENTIAL PAINTERS, RESIDENTIAL PAINTERS COMMERCIAL PAINTERS PERTH, PROFESSIONAL RESIDENTIAL PAINTERS PERTH, RESIDENTIAL PAINTERS HOME PAINTERS PERTH, WEST PERTH COMMERCIAL MAINTENANCE PAINTERS, RESIDENTIAL PAINTERS HOME MAINTENANCE PAINTER PERTH, PAINTERS INSURANCE WORK JOONDALUP, PAINTERS INSURANCE WORK MAINTENANCE PAINTING Joondalup, HIGH PRESSURE CLEANING Wanneroo PAINTERS INSURANCE WORK, WANNEROO INSURANCE PAINTING SERVICES, BEST PAINTER DECORATORS Yanchep PAINTERS INSURANCE WORK, BEST LOCAL PAINTER RESIDENTIAL Eglington PAINTERS INSURANCE WORK, BEST LOCAL PAINTER RESIDENTIAL Alkimos PAINTERS INSURANCE WORK, BEST LOCAL PAINTER RESIDENTIAL Stirling PAINTERS INSURANCE WORK, BEST LOCAL PAINTER RESIDENTIAL Gwelup PAINTERS INSURANCE WORK, BEST LOCAL PAINTER RESIDENTIAL Balcatta PAINTERS INSURANCE WORK, BEST LOCAL PAINTER RESIDENTIAL Osborne Park PAINTERS INSURANCE WORK, BEST LOCAL PAINTERS RESIDENTIAL COMMERCIAL Innaloo PAINTERS INSURANCE WORK, BEST LOCAL PAINTER RESIDENTIAL Karrinyup, BEST LOCAL PAINTER RESIDENTIAL Trigg PAINTERS INSURANCE WORK, BEST LOCAL PAINTER RESIDENTIAL North Beach PAINTERS INSURANCE WORK, BEST LOCAL PAINTER RESIDENTIAL City Beach PAINTERS INSURANCE WORK, BEST LOCAL PAINTER RESIDENTIAL COMMERCIAL Carine, BEST LOCAL PAINTER RESIDENTIAL COMMERCIAL Duncraig, BEST LOCAL PAINTER RESIDENTIAL COMMERCIAL Hillarys, BEST LOCAL PAINTER RESIDENTIAL COMMERCIAL Perth CBD, BEST LOCAL PAINTER RESIDENTIAL COMMERCIAL Subiaco, Victoria Park BEST LOCAL PAINTER RESIDENTIAL COMMERCIAL, St James PERTH BEST LOCAL PAINTER COMMERCIAL RESIDENTIAL BEST LOCAL PAINTER COMMERCIAL RESIDENTIAL Bedford, Inglewood BEST PRICED LOCAL PAINTER RESIDENTIAL, Mt Lawley BEST PRICED LOCAL PAINTER RESIDENTIAL COMMERCIAL, BUILDING MAINTENANCE COMMERCIAL PAINTERS PERTH, Mt Hawthorn BEST PRICED LOCAL COMMERCIAL PAINTER RESIDENTIAL Cottesloe, BEST LOCAL PAINTER RESIDENTIAL Nedlands, BEST LOCAL PAINTER RESIDENTIAL Peppermint Grove , BEST LOCAL PAINTER RESIDENTIAL Attadale, Applecross BEST LOCAL PAINTER RESIDENTIAL, BEST LOCAL PAINTER RESIDENTIAL Claremont, BEST LOCAL PAINTER RESIDENTIAL Dalkeith, BEST LOCAL PAINTER RESIDENTIAL Mosman Park
Astbury Painting Contractors is your local commercial and residential painting company.
The company has been operating in Perth for more than 20 years.
Owner Ian Astbury, after migrating from the U.K. started his own painting and decorating business in Perth bringing wealth of knowledge and experience.
Married with two children, his son helps out with the business.
Ian has built his business on reputation, integrity and trust, delivering a high quality service and a guarantee of customer satisfaction.
---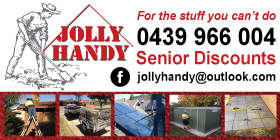 JOLLY HANDY🔨 PAINTERS SENIORS DISCOUNT AFFORDABLE PRICES FOR THE STUFF YOU CAN NOT DO
- Rockingham, 6168
ROCKINGHAM PAINTERS BALDIVIS PAINTERS FREMANTLE PAINTER HANDYMAN COCKBURN PAINTER HANDYMAN

ROCKINGHAM PAINTING FREMANTLE PAINTING ROCKINGHAM HANDYMAN FREMANTLE PAINTING AND HANDYMAN SERVICES NAVAL BASE PAINTER AND HANDYMAN BALDIVIS, PAINTER GOLDEN BAY HANDYMAN SERVICES, SECRET HARBOUR PAINTER AND HANDYMAN, PORT KENNEDY HANDYMAN AND PAINTER SOUTH FREMANTLE HANDYMAN ROCKINGHAM SENIORS DISCOUNT. HANDYMAN AND PAINTER ROCKINGHAM HANDYMAN FREMANTLE. MAINTENANCE AND PAINTING ROCKINGHAM HOME PAINTING FREMANTLE. PROPERTY MAINTENANCE AND PAINTER ROCKINGHAM PAINTER KWINANA
JOLLY HANDY - 'for the stuff you can't do'...
We specialise in Home Improvements Rockingham, - Fremantle and Property Maintenance and Renovations from Fremantle to Rockingham.
Our services include gutter cleaning, down pipe & roof repairs, solar panel cleaning, garden & yard makeovers, rubbish removal, tiling (wall & floor), ceiling repairs, move assist & home clean ups, selling makeovers, shed installation, patio construct & repairs, fencing and gates.
---
---
---