Printers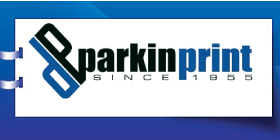 Parkin Print - Printers Signage Graphic Design & Promotional Products Rockingham - Rockingham, WA 6168

ROCKINGHAM PRINTERS KWINANA CUSTOM PRINTERS BALDIVIS PRINTING AND GRAPHIC DESIGN
PRINTERS ROCKINGHAM, GRAPHIC DESIGN ROCKINGHAM, PRINTING ROCKINGHAM, , Baldivis Letterhead followers, With compliments, Waikiki Carbonless Books, Safety Bay Brochures, Rockingham Custom Printed Envelopes, Baldivis Custom printed Postcards and Gift Vouchers, Kwinana Presentation Folders, Rockingham Book printing, Kwinana Large format posters, Port Kennedy printed Newsletters & Flyers, Secret Harbour printed Calendars, Rockingham Desk pads custom printed Baldivis custom printed Menus & invitations, Rockingham custom signs, Baldivis custom signage

Parkin Print was established in 1955 and has continued to expand and develop into the modern and innovative Design and Printing Company we are today. We are an Australian company operated by our working Directors and highly skilled fully trained staff.
Parkin Print holds a long term proven commitment to blending the traditional values of the craft with technology.
Quality Printing is only a Mouse click away.

---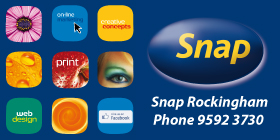 *Snap Rockingham - PRINTERS - Rockingham, WA 6168

ROCKINGHAM PRINTERS BALDIVIS PRINTERS KWINANA PRINTERS KARNUP PRINTERS MANDURAH FAST PRINTERS
PRINTERS ROCKINGHAM PRINT AND DESIGN KWINANA PRINTERS SECRET HARBOUR PRINTING BALDIVIS LEAFLETS ROCKINGHAM FLYERS HILLMAN PRINT AND DESIGN NAVAL BASE PRINT AND DESIGN ROCKINGHAM CORPORATE PRINTING PORT KENNEDY POSTERS PRINTED AND DESIGNED BALDIVIS PROMOTIONAL MATERIAL
Snap Rockingham is your local print, design and website specialist.
For all of your print, design and website requirements Snap Print & Design has got you covered. They offer a wide range of services including graphic design, promotional material and websites. You can trust Snap Print & Design to provide expert advice, cost-effective solutions and a level of creativity beyond expectations with quick, high quality results.
In addition to standard printing services such as corporate printing and photocopying, they can also take care of poster printing and promotional materials for your next event!BR> Whether you're a new business or an existing business looking to refresh you brand identity you can benefit from their logo development and graphic design services for a personalised, professional look.

---
---
---