Property Abandonment Cleaning
---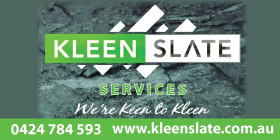 Kleen Slate Services - Property Abandonment Cleaning Waikiki Rockingham
- Waikiki, 6169
ROCKINGHAM AND SURROUNDS
Kleen Slate Services is a family run, locally owned and operated professional cleaning business who provide a range of quality cleaning services to residential, commercial and industrial clients.
Methamphetamine Testing & Decontamination Cleaning - Drug Paraphernalia search/recover/disposal - Property Abandonment Clean-up - Squatter/squalid conditions remediation - Hoarder clearing - Plus much much more - All floor cleaning including carpet cleaning; tile & grout cleaning; natural stone rejuvenation; strip and seal services.
ROCKINGHAM DECONTAMINATION CLEANING MANDURAH METH TESTING FREMANTLE PROPERTY CLEAN PERTH FLOOR CLEANING WAIKIKI FLOOD RESTORATION PORT KENNEDY INDOOR CLEANING SINGLETON OUTDOOR CLEANING MEADOW SPRINGS.
SEE CLEANING SPECIALISED RESIDENTIAL, COMMERCIAL INDUSTRIAL FOR FULL FEATURE
---
---