Pumps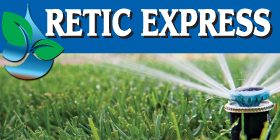 *Retic Express - Phone 9537 2329 - Pumps Mandurah - Madora Bay, 6210

ROCKINGHAM MANDURAH BALDIVIS ALL AREAS
PUMPS MANDURAH. PUMPS ROCKINGHAM. PUMPS BALDIVIS.
Complete Reticulation Installation Mandurah and Reticulation Repairs Rockingham.
Pumps Rockingham - Landscaping Rockingham - Grass / Turf Supplies Rockingham - Bores Rockingham.

---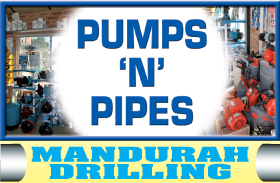 *Pumps n Pipes - Phone 9581 6767 - Pumps Mandurah
- Mandurah, WA 6210
MANDURAH
Pumps Mandurah. Reticulation Mandurah. Water Boring Mandurah.
Pumps n Pipes specialise in all aspects of commercial and domestic pump and reticulation sales, repairs and installation. Our expertise also covers water tank cleaning, bore and well renovation, dam and lake creation and cleaning. We also offer a 24/7 emergency service for those unexpected occasions.
MANDURAH DRILLING. BORES MANDURAH. WATERBORING MANDURAH.
CLICK FOR FACEBOOK ON FEATURE

---
---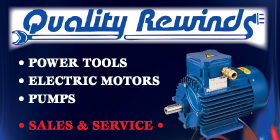 Quality Rewinds - Phone 9527 7267 - Pumps Rockingham
- Rockingham, WA 6168
ROCKINGHAM
PUMPS ROCKINGHAM * POWER TOOLS ROCKINGHAM * ELECTRIC MOTORS ROCKINGHAM * BORE PUMPS ROCKINGHAM * POOL PUMPS ROCKINGHAM.
Pump Repair Rockingham - Power Tool Repair Rockingham - Electric Motor Repair.
SALES:
PUMP SALES ROCKINGHAM POWER TOOL SALES ROCKINGHAM ELECTRIC MOTOR SALES.
SERVICE:
PUMP SERVICE ROCKINGHAM POWER TOOL SERVICE ROCKINGHAM ELECTRIC MOTOR SERVICE. Call us today...
SEE PUMPS AND POWER TOOLS FOR FULL FEATURE
---
---