Puppy Pre-School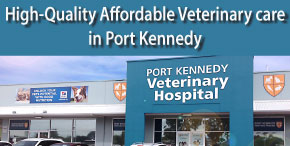 PORT KENNEDY VETERINARY HOSPITAL - PUPPY PRE SCHOOL PORT KENNEDY
- Port Kennedy, 6172
PUPPY PRE-SCHOOL TRAINING ROCKINGHAM PUPPY TRAINING CLASSES PORT KENNEDY PUPPY CLASSES SECRET HARBOUR PUPPY TRAINING BALDIVIS

PORT KENNEDY VETS LOCATED IN PORT KENNEDY OFFER ALL AREAS OF VETERINARY SERVICES. VETS ROCKINGHAM LOCAL VETS ROCKINGHAM VETS IN PORT KENNEDY BALDIVIS VET CLINICS, SINGLETON VETS SINGLETON VETERINARY CLINIC WANDI VETS VETS IN WANDI SERPENTINE VET CLINICS, EMERGENCY VETS SINGLETON EMERGENCY VETS ROCKINGHAM WELLARD VET CLINICS KWINANA VET CLINICS PUPPY PRE SCHOOLS ROCKINGHAM PUPPY PRE SCHOOLS BALDIVIS. PET GROOMING ROCKINGHAM SERPENTINE PET GROOMERS VET HOSPITALS BALDIVIS VET HOSPITALS ROCKINGHAM WELLARD EMERGENCY VETS SECRET HARBOUR EMERGENCY VETS GOLDEN BAY VET CLINICS WANDI PUPPY PRE SCHOOL GROUPS VETS FOR RABBITS PORT KENNEDY RABBIT VETS ROCKINGHAM VETS FOR SNAKES VETS FOR EXOTIC PETS ROCKINGHAM
At Port Kennedy Vets, your pet's health and comfort are our top priority.
We are committed to providing your pets with the best in healthcare, at prices you can afford.
Our pet services have been designed to give you peace of mind by providing premium veterinary care at an affordable price.
Port Kennedy Vets is a fully equiped high standard medical and surgical practice, to handle general pet health checkups or emergencies of your pets, from dogs,cats, and smaller, pocket pets like rabbits, guinea pigs, rats and ferrets in the most compassionate way possible.
We look forward to seeing you and your pets as we service Port Kennedy, Rockingham, Warnbro and Perth surrounds.
Why Choose Puppy Pre-School?
It's important to teach your pet to be obedient so you to avoid stress and bad behaviour in the long term. When you train your puppy, you also teach them words to obey, which can help you to avoid a range of issues.
For example, if you teach them the words "Don't touch" or "Drop it", you can save them from eating something harmful that they found on the floor or jumping onto a stranger and scaring them. Puppy training also helps you avoid the constant mess of cleaning up their droppings inside the house.
---
---
---