Refrigeration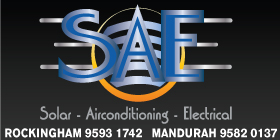 *SAE Solar, Airconditioning & Electrical - Refrigeration Mandurah - Mandurah, 6210

ROCKINGHAM MANDURAH KWINANA PEEL REGION
DOMESTIC FRIDGE INSTALLATION AND REPAIR ROCKINGHAM. INDUSTRIAL AND COMMERCIAL REFRIGERATION ROCKINGHAM COOL ROOM SERVICE AND REPAIR.
SAE - Solar, Air Conditioning & Electrical is a locally owned company with a team of electrical, refrigeration, gas and solar technicians who provide trade services and skills to the Rockingham, Mandurah and Murray regions and surrounding areas.
CLICK FOR FACEBOOK & REFRIGERATION ON FEATURE

---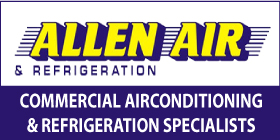 *Allen Air & Refrigeration - Phone 9524 6534 - Refrigeration Port Kennedy, Rockingham - Port Kennedy, WA 6172

PORT KENNEDY, ROCKINGHAM, ALL SURROUNDING AREAS
COMMERCIAL REFRIGERATION ROCKINGHAM. FRIDGE REPAIRS ROCKINGHAM. REFRIGERATION SPECIALISTS ROCKINGHAM.
Our experienced team specialises in the service and repair of all makes and models of Commercial Air Conditioning Systems and Refrigeration Equipment.
COMMERCIAL AIR CONDITIONING ROCKINGHAM COMMERCIAL REFRIGERATION SPECIALIST.
Service & Maintenance, Sales & Rental, Food Service Equipment, Hoshizaki Ice Machines.
Ice Machine Rockingham Coolrooms and Rockingham Commercial Fridges.
CLICK FOR REFRIGERATION BUTTON & FACEBOOK ON FEATURE

---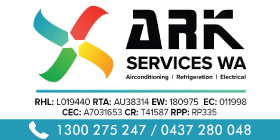 *ARK Services WA - 1300 275 247 - Refrigeration Secret Harbour - Secret Harbour, 6173

ROCKINGHAM TO MANDURAH
ROCKINGHAM REFRIGERATION MANDURAH - AIR CONDITIONING ROCKINGHAM TO MANDURAH - ROCKINGHAM TO MANDURAH AIR CONDITIONER - HEATING ROCKINGHAM TO MANDURAH - GENERAL ELECTRICAL ROCKINGHAM TO MANDURAH - ROCKINGHAM SOLAR MANDURAH
We are highly qualified in all aspects of Air Conditioning, Commercial Refrigeration, Electrical Repairs, Repairs & Maintenance, Solar Panel and Solar Power Systems.
CLICK FOR PRICING & FACEBOOK ON FEATURE

---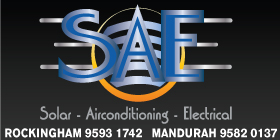 *SAE Solar, Airconditioning & Electrical - Refrigeration Rockingham - Rockingham, 6168

ROCKINGHAM MANDURAH KWINANA PEEL REGION
DOMESTIC FRIDGE INSTALLATION AND REPAIR ROCKINGHAM. INDUSTRIAL AND COMMERCIAL REFRIGERATION ROCKINGHAM COOL ROOM SERVICE AND REPAIR.
SAE - Solar, Air Conditioning & Electrical is a locally owned company with a team of electrical, refrigeration, gas and solar technicians who provide trade services and skills to the Rockingham, Mandurah and Murray regions and surrounding areas.
CLICK FOR FACEBOOK & REFRIGERATION ON FEATURE

---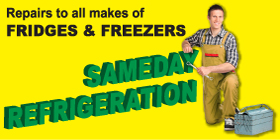 *Sameday Refrigeration - Phone 0419 922 960 - Refrigeration Mandurah
- Mandurah, 6210
MANDURAH - ROCKINGHAM AREAS
MANDURAH REFRIGERATION ROCKINGHAM AREAS.
ROCKINGHAM FRIDGE REPAIR AND FRIDGE SERVICE MANDURAH.
MANDURAH FREEZER REPAIR AND FREEZER SERVICE ROCKINGHAM.
For Repairs to all makes of fridges and freezers call Luke...

---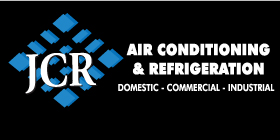 *JCR Air Conditioning & Refrigeration - Phone 0488 444 334 - Refrigeration Secret Harbour Rockingham
- Secret Harbour, WA 6173
ROCKINGHAM, SECRET HARBOUR, PEEL REGION
SECRET HARBOUR REFRIGERATION AND AIR CONDITIONING ROCKINGHAM REFRIGERATION AND AIR CONDITIONING .
FRIDGE REPAIRS ROCKINGHAM, SECRET HARBOUR, BALDIVIS, MANDURAH.
Domestic - Commercial - Industrial. Prompt & reliable service. All major brands, qualified & licensed installers.
CLICK FOR FACEBOOK ON FEATURE

---
---
---
---