Removals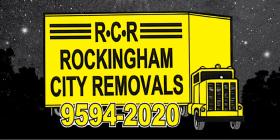 Rockingham City Removals - Removals Rockingham - Rockingham , WA 6168

ROCKINGHAM REMOVALS BALDIVIS REMOVALS MANDURAH REMOVALS SECRET HARBOUR REMOVALS KWINANA REMOVALS NAVAL BASE REMOVALS
Rockingham Removals Rockingham Furniture Removals Baldivis, Removals Mandurah Removalists, Removalist Pinjarra, Removals Rockingham Furniture Removals Rockingham Removalists, SECURE STORAGE, CARTONS ROCKINGHAM STORAGE, PRE PACK ROCKINGHAM BUBBLE WRAP, SHRINK WRAP ROCKINGHAM PACKING PAPER, PORTA ROBES ROCKINGHAM, Removals Rockingham , Furniture Removals Mandurah , Removalists Baldivis West Australia Wide , Warnbro Removals Golden Bay Removals Lakelands Removals Waikiki Furniture Removals Kwinana
At Rockingham City Removals you can trust us to pack and transport your valuables with the uttmost care and reliability.
We offer:
SECURE STORAGE - HIGH SECURITY - OBLIGATION FREE QUOTES
* CARTONS
* STORAGE
* PRE-PACK
* BUBBLE WRAP
* SHRINK WRAP
* PACKING PAPER
* PORTA ROBES
CLICK FOR FACEBOOK ON FEATURE

---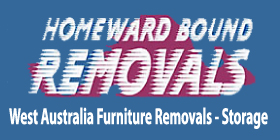 HOMEWARD BOUND REMOVALS - HOME AND FURNITURE
- Rockingham , WA 6168
REMOVALS ROCKINGHAM REMOVALS MANDURAH REMOVALS KWINANA REMOVALS PERTH REMOVALS FREMANTLE REMOVALS ARMADALE

REMOVALS ROCKINGHAM AND WESTERN AUSTRALIA REGION.. REMOVALISTS ROCKINGHAM, MANDURAH, PEEL REGION.REMOVALS ROCKINGHAM Furniture Removals, BALDIVIS REMOVALISTS, KWINANA POOL TABLE removals, ROCKINGHAM piano removals, MANDURAH warehouse storage, ROCKINGHAM caravan towing REMOVALS FREMANTLE REMOVALS PERTH WAREHOUSE STORAGE MANDURAH PEEL REGION REMOVALS SERPENTINE REMOVALS GREENFIELDS REMOVALS SHOALWATER REMOVALS PORT KENNEDY REMOVALS PIANO KARNUP PIANOS MOVED MANDURAH PIANOS FREMANTLE POOL TABLES REMOVED FREMANTLE POOL TABLES APPLECROSS POOL TABLES MELVILLE POOL TABLES PIANOS PERTH PIANOS MOVED MELVILLE REMOVALS ARMADALE CARAVAN TOWING PERTH CARAVANS MOVED MANDURAH REMOVALS ARMADALE REMOVALS GOSNELLS POOL TABLE AND PIANO REMOVALS ROCKINGHAM , MANDURAH, PEEL REGION WAREHOUSE STORAGE ROCKINGHAM. Rockingham WarehousE CARAVAN TOWING ROCKINGHAM AND WESTERN AUSTRALIA REGION
Homeward Bound Removals can move your family or business anywhere within Western Australia.
We are a locally owned & family run business providing a personal service to all our customers.
With over 30 years experience as a furniture removalist & establishment in the Rockingham area for the past 13 years - Homeward Bound Removals have become the preferred choice for those wanting an efficient cost-effective personal service in Baldivis, Fremantle, Rockingham & the Western Australia region.
Homeward Bound Removals do our upmost to make the moving process as relaxed as possible. We pride ourselves in our professional personal service relocating you, your furniture & belongings with the minimum of fuss.
We are big enough to move anyone but small enough to be highly flexible.
We fully understand how schedules unexpectedly change, especially with property settlement dates. We try our best to be as flexible & understanding as possible. When needs & schedules change, just call us and we will be there to assist you.
We offer a Personal Professional Fair and Flexible service.
We specialise in moving antique furniture & take great pride in the care taken to move your valuable items.
CLICK FOR FAQS & FACEBOOK ON FEATURE
---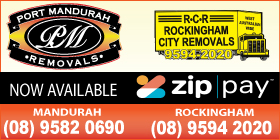 Port Mandurah Removals incorporating Rockingham City Removals 2 CONVENIENT DEPOTS - ZIP PAY AVAILABLE AFFORDABLE HOUSE PACKUPS AND SECURE STORAGE
- Mandurah, 6210
MANDURAH REMOVALS ZIP PAY OPTIONS ROCKINGHAM CITY REMOVALS PINJARRA REMOVALS PORT BOUVARD REMOVALS

HOUSE REMOVALISTS ROCKINGHAM ZIP PAY AVAILABLE HOME REMOVALS ZIP PAY AVAILABLE ROCKINGHAM HOME REMOVALS MANDURAH HOME AND OFFICE REMOVALS PERTH GREY NOMADS HOUSE PACKUPS, COCKBURN HOME REMOVALISTS PERTH REMOVALISTS RELOCATING HOUSE PACKUPS ZIP PAY AVAILABLE FULL REMOVAL SERVICE ROCKINGHAM FULL REMOVALISTS SERVICE MANDURAH ZIP PAY AVAILABLE HOME PACKUPS AND SECURE STORAGE MANDURAH HOME PACKUPS KWINANA HOME REMOVALISTS MANDURAH HOME REMOVALISTS AND PACKUPS PINJARRA HOME REMOVALISTS AND PACKUPS PORT KENNEDY HOME REMOVALISTS COCKBURN HOME REMOVALISTS AND HOUSE PACKUPS COCKBURN HOME REMOVALISTS SECRET HARBOUR HOME REMOVALISTS AND PACKUPS YUNDERUP HOME REMOVALISTS AND SECURE STORAGE PINJARRA HOME REMOVALISTS AND SECURE STORAGE GREY NOMADS MANDURAH HOME REMOVALISTS Removals Mandurah, Removals Rockingham Commercial Removals Mandurah Commercial Removal Company ZIP PAY Mandurah Packing and Removal Service, Rockingham Removal and Packing Pinjarra Packing and Removals Pinjarra and Packing services, ZIP PAY Furniture Removals Mandurah. Storage Mandurah, Storage Pinjarra, Storage Facilities Mandurah.
At Port Mandurah Removals, we are focused on providing a removals services with the highest levels of customer satisfaction – we will do everything we can to meet your expectations, and take the stress out of moving.
We move everyone and everything from Grand Pianos to Offices and Coffee shops, and everything in between.
We offer a variety of options to choose from, pre-pack, un-pack, long haul moves, and storage for short and long terms available, in secure premises. The big point of difference is that we are not self storage so no one else but us can get to your treasured possessions, providing additional security!
PHONE US ON 9524 2020 FOR A NO OBLIGATION FREE QUOTE.
---
---
---