Reticulation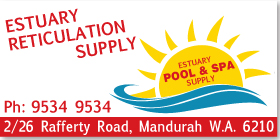 *Estuary Pool & Spa Supplies - Reticulation Supplies Mandurah - Mandurah, WA 6210

MANDURAH
RETICULATION SUPPLIES MANDURAH. RETICULATION AND BORE SUPPLIES MANDURAH, ROCKINGHAM, PEEL REGION. RETICULATION SUPPLIES MANDURAH. RETICULATION AND BORE SUPPLIES MANDURAH, ROCKINGHAM, PEEL REGION.
BALDIVIS RETICULATION PORT BOUVARD RETICULATION HALLS HEAD
PVC-Poly - Pumps - Pond Pumps - DIY and Farmlets - Contractors Welcome.
CLICK TO WATCH VIRTUAL TOUR ON FEATURE

---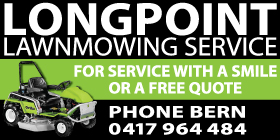 *Longpoint Lawnmowing Service - Reticulation Safety Bay Rockingham - Safety Bay, 6169

ROCKINGHAM
SAFETY BAY LAWNMOWING ROCKINGHAM.
ROCKINGHAM RETICULATION SAFETY BAY.
• DOMESTIC & COMMERCIAL GARDEN SERVICE ROCKINGHAM & SAFETY BAY LANDSCAPING.
• Lawnmowing • Fertilizing • Reticulation • Vertimowing • Lawn & Weed Spraying
FOR SERVICE WITH A SMILE OR A FREE QUOTE PHONE BERN...

---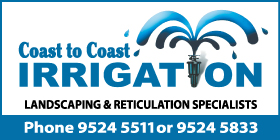 *Coast to Coast Irrigation - Reticulation Port Kennedy Rockingham - Port Kennedy, WA 6172

ROCKINGHAM
RETICULATION SUPPLIES AND INSTALLATION PORT KENNEDY, BALDIVIS RETICULATION, LANDSCAPING, RETICULATION PUMPS BALDIVIS. RETICULATION ROCKINGHAM. PORT KENNEDY LANDSCAPING ROCKINGHAM. PORT KENNEDY PUMPS ROCKINGHAM. PORT KENNEDY DIY PLANS ROCKINGHAM.
PVC, poly and rural poly pipe & fittings * Sprinklers * Controllers * Plastic liners and lids * Pool pumps * DIY systems we can design for you * Retic maintenance & installs * Landscaping * Controller & wiring solutions * Auto & mains conversions * Supply & install roll on lawn.
At Coast to Coast Irrigation we mainly service the local area, including; Rockingham, Safety Bay, Warnbro, Port Kennedy, Secret Harbour, Mandurah, Baldivis and Karnup.
PORT KENNEDY RETICULATION SUPPLIES AND RETICULATION INSTALLS BALDIVIS RETICULATION SUPPLIES ROCKINGHAM RETICULATION INSTALLATION WARNBRO RETICULATION SUPPLIES SECRET HARBOUR RETICULATION INSTALLS MANDURAH.
CLICK FOR RETICULATION & CLICK FOR FACEBOOK BUTTON ON FEATURE

---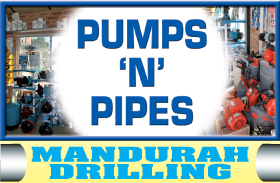 *Pumps n Pipes - Reticulation Mandurah - Mandurah, WA 6210

MANDURAH
Pumps Mandurah. Reticulation Mandurah. Water Boring Mandurah.
Pumps n Pipes specialise in all aspects of commercial and domestic pump and reticulation sales, repairs and installation. Our expertise also covers water tank cleaning, bore and well renovation, dam and lake creation and cleaning. We also offer a 24/7 emergency service for those unexpected occasions.
MANDURAH DRILLING. BORES MANDURAH. WATERBORING MANDURAH.
CLICK FOR FACEBOOK ON FEATURE

---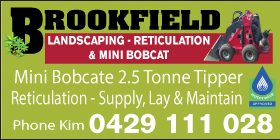 *Brookfield Landscaping Reticulation & Mini Bobcat - Reticulation Golden Bay Rockingham - Golden Bay, 6174

ROCKINGHAM, BALDIVIS, MANDURAH, KWINANA, PEEL REGION
GOLDEN BAY RETICULATION ROCKINGHAM, BALDIVIS, MANDURAH, KWINANA, PEEL REGION.
Reticulation Supply and Lay, Reticulation Maintenance Rockingham, Baldivis, Mandurah, Peel Region.
All Reticulation Maintenance, Controllers Solonoids, servicing of systems.
Soloniod Locator
Quality Products used on all replacement parts. Fully Insured, Competitive Rates. Mini Bobcat with driver Rockingham, Site Clean-ups, Shed Pads Golden Bay, Rockingham, Mandurah, Mulching, Grass Removal.

---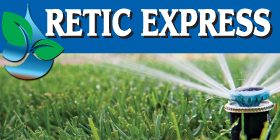 *Retic Express - Reticulation Mandurah - Madora Bay, 6210

ROCKINGHAM MANDURAH BALDIVIS ALL AREAS
RETICULATION MANDURAH. RETICULATION ROCKINGHAM. RETICULATION BALDIVIS.
Complete Reticulation Installation Mandurah and Reticulation Repairs Rockingham.
Pumps Mandurah - Landscaping Mandurah - Grass / Turf Supplies Mandurah - Bores Mandurah.
BALDIVIS RETICULATION MEADOW SPRINGS RETICULATION SINGLETON RETICULATION REPAIR MADORA BAY RETICULATION MAINTENANCE WARNBRO

---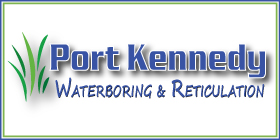 *Port Kennedy Waterboring & Reticulation - Reticulation Port Kennedy Rockingham - Port Kennedy, WA 6172

ROCKINGHAM SURROUNDS
Reticulation Services Port Kennedy Baldivis, Kwinana. Reticulation Rockingham. Waterboring Rockingham. Waterboring Port Kennedy. Pumps Port Kennedy. Pumps Rockingham and all surrounding areas.
PROMPT SERVICE ~ FREE Quote on NEW Installations ONLY! Free Quotes available local areas, Rockingham, Kwinana please phone for more information. Bore and Reticulation Maintenance Services Available Rockingham and surrounding areas. Automatic and Mains Conversions Specialist, Pump Checks, and Valve Specialists
Been in business over 20 years in this area.

---
---
---