Reticulation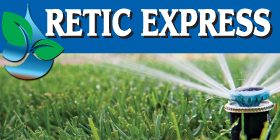 *RETIC EXPRESS - EMERGENCY CALL OUTS 24/7 RETICULATION INSTALLATION MAINTENANCE AND REPAIRS - Rockingham, WA 6168

ROCKINGHAM RETICULATION MANDURAH RETICULATION BALDIVIS RETICULATIONALL AREAS
RETICULATION ROCKINGHAM MANDURAH EMERGENCY RETICULATION CALL OUTS HALLS HEAD RETICULATION REPAIRS EMERGENCY RETIC REPAIRS 24/7 SERPENTINE RETICULATION WON'T TURN OFF RETIC BORE NOT TURNING OFF SERPENTINE MY RETICULATION HAS A LEAK LEAKING RETIC REPAIRS MANDURAH BORE PUMP NOT SWITCHING OFF ROCKINGHAM BALDIVIS EMERGENCY RETIC REPAIRS 24/7 SINGLETON EMERGENCY RETIC REPAIRS 24/7 GOLDEN BAY RETIC REPAIRS EMERGENCY RETIC REPAIRS SECRET HARBOUR GREENFIELDS EMERGENCY RETICULATION REPAIRS HALLS HEAD RETICULATION SERVICE YUNDERUP RETIC REPAIRS EMERGENCY CALL OUTS RAVENSWOOD RETIC REPAIRS INSTALLATION RAVENSWOOD EMERGENCY RETIC REPAIRS 24/7 EMERGENCY RETIC REPAIRS 24/7 SILVER SANDS EMERGENCY RETIC REPAIRS 24/7 FALCON EMERGENCY RETIC REPAIRS 24/7 ERSKINE EMERGENCY RETIC REPAIRS 24/7 KWINANA RETICULATION REPAIRS PINJARRA RETIC REPAIRS MANDURAH EMERGENCY CALL OUTS RETIC REPAIRS Landscaping, BALDIVIS RETICULATION MEADOW SPRINGS RETICULATION SINGLETON RETICULATION REPAIR MADORA BAY RETICULATION MAINTENANCE WARNBRO RETICULATION SPECIALISTS Roll On Turf. ROCKINGHAM RETICULATION MANDURAH, BALDIVIS RETICULATION ALL AREAS.

Complete Installs - Sprinkler replacement - Solenoid & Pipe repairs - Wiring issues - Controller repairs & installs - Rockingham Emergency Valve locating Mandurah Pump repairs & installs - Landscaping ROCKINGHAM Installation & Repairs of Reticulation, Irrigation.
Rockingham, Mandurah Kwinana, Bore Drilling & Maintenance. Also supplying and installation of Roll On Turf BALDIVIS RETICULATION MEADOW SPRINGS RETICULATION SINGLETON RETICULATION REPAIR MADORA BAY RETICULATION MAINTENANCE WARNBRO
Retic Express are your RETICULATION SPECIALISTS. Experienced and reliable - Installation & Repairs of Reticulation, Irrigation,Bore Maintenance & Drilling, supplying and installation of Roll On Turf, Sprinkler replacement, Solenoid & Pipe repairs, Wiring issues, Controller repairs & installs , Valve locating, Pump repairs & installs EMERGENCY CALL OUTS 24/7

---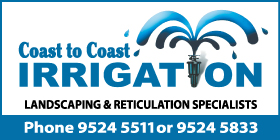 *COAST TO COAST IRRIGATION - QUALITY AFFORDABLE RETICULATION SUPPLIES - THE RETIC SHOP - Port Kennedy, WA 6172

ROCKINGHAM RETICULATION, KWINANA RETCULATION, BALDIVIS RETCULATION, PORT KENNEDY RETICULATION, WARNBRO RETCULATION
RETICULATION SUPPLIES AND INSTALLATION ROCKINGHAM, BALDIVIS RETICULATION LANDSCAPING, RETICULATION PUMPS BALDIVIS. RETICULATION ROCKINGHAM. PORT KENNEDY LANDSCAPING ROCKINGHAM. PORT KENNEDY PUMPS ROCKINGHAM. PORT KENNEDY RETICULATION DIY PLANS ROCKINGHAM PORT KENNEDY RETICULATION, RETICULATION ROCKINGHAM, WARNBRO LANDSCAPING, LANDSCAPING ROCKINGHAM, PORT KENNEDY BORES, ROCKINGHAM BORE PUMPS, PUMPS ROCKINGHAM, PORT KENNEDY RETICULATION DIY PLANS, RETICULATION DIY PLANS ROCKINGHAM, MANDURAH RETICULATION SUPPLIES AND RETICULATION INSTALLS BALDIVIS RETICULATION SUPPLIES ROCKINGHAM RETICULATION INSTALLATION WARNBRO RETICULATION SUPPLIES SECRET HARBOUR RETICULATION INSTALLS MANDURAH
Coast to Coast Irrigation is based in Port Kennedy and operating since 2001, we provide a comprehensive and professional irrigation and landscaping services to residential and commercial clients as well as the local government.
We have a fully stocked showroom with Reticulation and Waterboring Supplies. Call into Unit 8, 7-9 Fielden Way, Port Kennedy WA and meet our team of specialists.
Our irrigation contractors are accredited water-wise specialists with up to date knowledge of new water saving products, ideas and innovations to irrigation systems.
We pride ourselves on offering complete irrigation and landscaping packages and solutions, with high quality installation, maintenance and components. We always offer a personal service, a fast turn around on both quotes and projects, plus give competitive prices and fantastic value.

---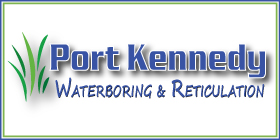 *Port Kennedy Waterboring & Reticulation - Reticulation Port Kennedy Rockingham - Port Kennedy, WA 6172

ROCKINGHAM RETICULATION PORT KENNEDY RETICULATION BALDIVIS RETICULATION SAFETY BAY RETICULATION NAVAL BASE PUMPS KARNUP WATER BORING SECRET HARBOUR RETICULATION
ROCKINGHAM Reticulation Services Port Kennedy RETICULATION Baldivis PUMP SERVICES Kwinana Reticulation Rockingham Waterboring PIPES AND PUMPS SERVICED Rockingham Waterboring Port Kennedy Pumps Rockingham AUTOMATIC AND MAIN CONVERSIONS ROCKINGHAM PUMP SPECIALISTS NAVAL BASE WATERBORING KARNUP PUMPS
PORT KENNEDY WATERBORING AND RETICULATION is your Bore and Reticulation Maintenance Specialists. The company has been servicing the region for more than 20 years and offers a fast and efficient service.
We offer a FREE Quote on NEW Installations ONLY! Free Quotes available in the local areas, Rockingham and Kwinana.
Please phone Mark on 0412 376 613 for more information.

---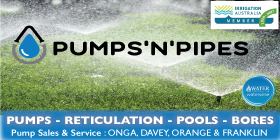 *PUMPS N PIPES - RETICULATION 24HR EMERGENCY CALL OUT Commercial & Domestic - Mandurah, WA 6210

MANDURAH RETICULATION, PINJARRA RETICULATION, HALLS HEAD RETICULATION, KARNUP RETICULATION
Rural Poly Pipe & Fittings RETICULATION Mandurah. Reticulation Commercial and residential Rockingham RETICULATION service and repairs BALDIVIS RETICULATION SUPPLIES HALLS HEAD RETICULATION SECRET HARBOUR RETICULATION REPAIRS SERVICE KARNUP RETICULATION PINJARRA FALCON Rural Poly Pipe & Fittings
Pumps n Pipes specialise in all aspects of commercial and domestic pump and reticulation sales, repairs and installation. Our expertise also covers water tank cleaning, bore and well renovation, dam and lake creation and cleaning. We also offer a 24/7 emergency service for those unexpected occasions.
IRRIGATION INSTALLATION & REPAIRS
Different styles of waterflow or irrigation are needed for different situations around the home and garden. This ensures the best water use, the most durability and the most effective water distribution for the health of your plants and lawns.
We also offer a 24/7 emergency service for those unexpected occasions phone 0427 577 672

---
---
---