Safes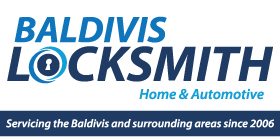 *Baldivis Locksmith - Phone 0400 900 472 - Safes Baldivis
- Baldivis , WA 6171
BALDIVIS - ROCKINGHAM - KWINANA
Baldivis Automotive & Home Locksmiths - Phone 0400 900 472 - Baldivis, Rockingham, Kwinana
Servicing the Baldivis and surrounding areas since 2006. The Original Baldivis Locksmith. Locked Out, Jammed Ignition, Lost House Keys, Lost Car Keys - Whatever your emergency Baldivis Home & Automotive Locksmiths are here to help you. EMERGENCY Baldivis Mobile Locksmith. Police Licensed.
SAFES BALDIVIS. SAFES ROCKINGHAM. SAFES KWINANA.
CLICK TO CONTACT US OR FOR FACEBOOK ON FEATURE

---
---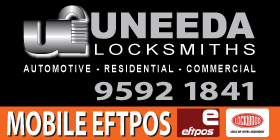 Uneeda Locksmiths - Phone 9592 1841 - Safes Rockingham
- Rockingham, WA 6165
ROCKINGHAM
LOCKSMITH ROCKINGHAM, MANDURAH, FREMANTLE AND BEYOND.
MOBILE LOCKSMITH ROCKINGHAM.
AUTOMOTIVE - RESIDENTIAL - COMMERCIAL.
20 YEARS EXPERIENCE * ASIO APPROVED.
MOBILE EFTPOS
Safes Rockingham - Keys Rockingham - Remotes Rockingham - Locks Rockingham.
SEE LOCKSMITHS FOR FULL FEATURE
---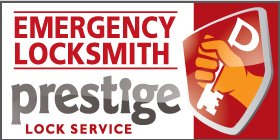 Prestige Lock Service - Phone 1800 300 399 - Safes Port Kennedy
- Port Kennedy, WA 6172
ROCKINGHAM
PORT KENNEDY SAFES ROCKINGHAM. LOCKSMITH ALL PERTH METRO AREAS.
If its about locks - we hold the key!
24 Hours A Day * 7 Days A Week.
EMERGENCY LOCKSMITH ROCKINGHAM
We can be found providing locksmith services in the following locations: Port Kennedy, Rockingham, Mandurah, Kwinana, Secret Harbour and the Peel Region. Although we do offer our services to all of the Perth Metropolitan Area.
Our professional locksmiths offer a complete, fast and reliable service 24 hours a day, 7 days a week. We are specialists in repairing and installing all kinds of locks, whether it be for residential, commercial or automotive purposes.
If its about locks - we hold the key!
WE ARE TRIALLING EXTENDING OUR WORKSHOP AND ON THE ROAD HOURS! AS OF THE 27/2/2017 A LOCKSMITH WILL BE AVAILABLE MONDAY – FRIDAY 8.30AM TO 7PM MONDAY TO FRIDAY.
WORKSHOP WILL BE OPEN: MONDAY – FRIDAY 8.30AM TO 7PM, SATURDAYS 9AM TO 11.30AM.
SEE LOCKSMITHS FOR FULL FEATURE
---
---