Settlement Agents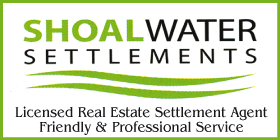 *Shoalwater Settlements - Settlement Agents Safety Bay Rockingham - Safety Bay, WA 6169

ROCKINGHAM, SAFETY BAY
SETTLEMENT AGENT ROCKINGHAM. SETTLEMENT AGENT SHOALWATER. SETTLEMENT AGENT SAFETY BAY. CONVEYANCER ROCKINGHAM. CONVEYANCER SHOALWATER. CONVEYANCER SAFETY BAY.
Licensed Real Estate Settlement Agent - Friendly & Professional Service - Member of the: Australian Institute of Conveyancers WA Division Inc. - Licensee: Edward Lee Investments Pty. Ltd.
CLICK FOR FAQ'S BUTTON ON FEATURE

---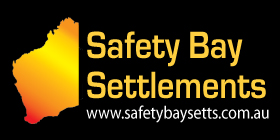 *Safety Bay Settlements - Settlement Agents Rockingham - Rockingham, WA 6168

ROCKINGHAM SURROUNDS
SAFETY BAY SETTLEMENT AGENT. SETTLEMENT AGENT ROCKINGHAM. CONVEYANCING SAFETY BAY. CONVEYANCING ROCKINGHAM. PROPERTY TRANSFERS SAFETY BAY ROCKINGHAM.
Welcome to Safety Bay Settlements. Licensed Real Estate Settlement Agent in Western Australia. Settlement Agents and Property Conveyancing located in Safety Bay Rockingham area, but can settle your property anywhere in WA.
BALDIVIS SETTLEMENT AGENT PORT KENNEDY CONVEYANCING MEADOW SPRINGS.
CLICK FOR FEE SCHEDULE BUTTON & OUR FACEBOOK PAGE ON FEATURE

---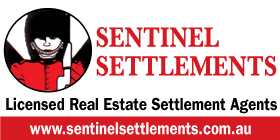 *Sentinel Settlements - Phone 9592 4555 - Settlement Agents Rockingham - Rockingham, WA 6168

ROCKINGHAM
SETTLEMENT AGENTS ROCKINGHAM. CONVEYANCING ROCKINGHAM.
Sentinel Settlements takes pride in providing efficient, reliable and professional service to our clients, in all aspects of their real estate settlement.
'We guard your interests' - for all your Real Estate Settlement needs contact us for an obligation FREE QUOTE...

---
---
---