Shopfitting Commercial Cabinetmakers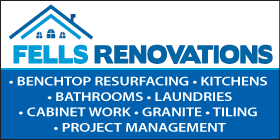 FELLS RENOVATIONS - SHOPFITTING COMMERCIAL CABINETMAKERS
- Rockingham, 6168
ROCKINGHAM SHOPFITTING MANDURAH SHOPFITTING NAVAL BASE SHOPFITTING SINGLETON SHOPFITTING BALDIVIS SHOPFITTING KWINANA SHOPFITTING

ROCKINGHAM SHOPFITTING COMMERCIAL CABINETMAKERS WELLARD SHOPFITTING I NEED HELP TO DESIGN MY NEW SHOP COMMERCIAL CABINETMAKERS MANDURAH SHOPFITTING COMMERCIAL CABINETMAKERS HALLS HEAD CABINETMAKERS, EXPERT TRADESMAN WHO WILL WORK WITH YOU KWINANA CABINETMAKERS, SECRET HARBOUR CABINETMAKERS, PINJARRA SHOPFITTING COMMERCIAL CABINETMAKERS FALCON CABINET MAKERS DAWESVILLE CABINETMAKERS, BALDIVIS SHOPFITTING COMMERCIAL CABINETMAKERS DESIGNS TO YOUR SPECIFICATIONS ROCKINGHAM CABINET WORK, ROCKINGHAM KITCHEN BATHROOM LAUNDRY CABINETMAKERS Rockingham Benchtop Resurfacing Mandurah, Rockingham Kitchen Renovations Mandurah,PLANS AND DESIGNS FOR MY NEW PREMISES Rockingham Bathroom Renovations Mandurah, Laundries Rockingham Cabinet work, Granite Rockingham Tiling, Project Management Rockingham.
FELLS Renovations is a family driven business that focuses on kitchen and bathroom renovations - custom made cabinets/vanities/units, home improvement and maintenance and custom designed and installation of commercial shop fit-outs.
Director and owner Frank Lanzafame founded this small business in 2005, primarily sub-contracting for several major granite installation companies in the Perth metropolitan area.
After working with a wide variation of different stones, he ventured into importing only the highest quality of products from both international and local sources.
Pride and integrity is the signature of FELLS Renovations, offering a wealth of knowledge and friendly expertise in kitchen and bathroom design at a highly competitive price. In fact, show us your written quotes from companies of a similar service and we will beat it!
---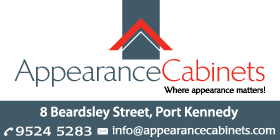 Appearance Cabinets Shopfitting Rockingham - 100% LOCALLY MANUFACTURED - DISPLAY SHOWROOM PORT KENNEDY
- Port Kennedy, WA 6172
PORT KENNEDY SHOPFITTING ROCKINGHAM COMMERCIAL CABINETMAKERS MANDURAH SHOPFITTING CABINETS SECRET HARBOUR COMMERCIAL CABINETMAKERS

SPECIALIST SHOP FIT OUTS ROCKINGHAM PORT KENNEDY MANDURAH PREMIER CABINETMAKERS ROCKINGHAM Shopfitting Commercial Cabinetmakers 100% Locally Manufactured PORT KENNEDY KITCHENS ROCKINGHAM BATHROOM AND KITCHEN RENOVATIONS SHOP FITTING SPECIALISTS SHOPFITTING PORT KENNEDY. SHOPFITTING BALDIVIS, SHOPFITTING MANDURAH, SHOP FIT OUTS ROCKINGHAM, SHOP FIT OUTS KWINANA,
Appearance Cabinets are cabinetmaking specialists based in Port Kennedy servicing the Perth area and surrounds. As skilled cabinetmakers with more than 20 years' experience, Ryan and his team work with home owners, business owners, builders and designers to design and create custom built kitchens, vanities, laundries, wardrobes, commercial and other custom cabinetry solutions.
Achieve your dream kitchen without compromising your budget.
Where appearance matters...
ONLINE FREE QUOTE OR TO SEE PRODUCTS - CLICK ON FULL FEATURE
---
---
---