Shower Screens and Enclosures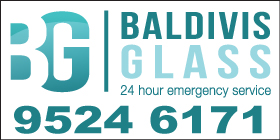 *Baldivis Glass - Shower Screens and Enclosures Baldivis - Phone 9524 6171 - Baldivis, 6171

BALDIVIS, ALL SURROUNDING AREAS
24 Hour emergency Glass Repairs Baldivis, Glass Showerscreens supply and installed Baldivis Glass, Splash Backs, All Glass supplied and installed by Baldivis Glass. Aluminium Windows and Doors supplied and Installed in Baldivis and all surrounding areas.
Sliding doors repairs, rollers and parts.
24 HOUR EMERGENCY GLASS REPAIRS BALDIVIS SHOWER SCREENS BALDIVIS SPLASHBACKS.
CLICK FOR FACEBOOK ON FEATURE

---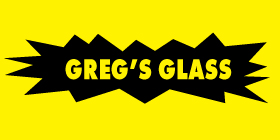 *Greg's Glass - Phone 9527 8195 - Shower Screens Rockingham - Rockingham, 6168

ROCKINGHAM
SHOWER SCREENS ROCKINGHAM. GLASS SHOWER ROCKINGHAM. GLASS REPAIRS ROCKINGHAM.
GLASS ROCKINGHAM, GLASS MANDURAH AND GLASS KWINANA. Peel Region Glass Repairers. ROCKINGHAM 24 HOUR EMERGENCY GLASS SERVICE. All products made to size to suit any opening. Pensioner Discounts. We specialise in manufacturing our own Shower Screens Rockingham, Commercial Shop Fronts Rockingham, Aluminium doors Rockingham and Aluminium windows Rockingham. Stacking Sliding Doors Rockingham, Hinged Doors Rockingham, Sliding Windows Rockingham, Awning Windows Rockingham, Security Doors Rockingham and Security Screens Rockingham.
CLICK FOR SERVICES BUTTON ON FEATURE

---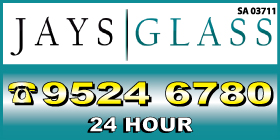 *Jays Glass - Phone 9524 6780 - Shower Screens and Enclosures Port Kennedy Rockingham - Port Kennedy, WA 6172

ROCKINGHAM
SHOWER SCREENS ROCKINGHAM. SHOWER SCREEN PORT KENNEDY.
GLASS REPAIRS ROCKINGHAM. GLASS REPAIRS PORT KENNEDY.
We specialise in domestic and commercial glass repairs and installations, including shop front repairs, security screens and doors, shower screens, mirrors, window and door conversions, flyscreens and doors, bar mirrors, dog and cat doors, and more.
CLICK FOR FACEBOOK & CLICK FOR EMERGENCY HOTLINE ON FEATURE

---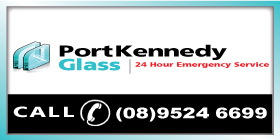 *Port Kennedy Glass - Phone 9524 6699 - Shower Screens and Enclosures Port Kenendy Rockingham - Port Kennedy, WA 6172

ROCKINGHAM
PORT KENNEDY SHOWER SCREENS ROCKINGHAM
SPECIALISING IN: - DIRECT INSURANCE BILLING - BROKEN GLASS - 24 HOUR EMERGENCY SERVICE.
CLICK FOR FACEBOOK & GLASS REPAIRS ON FEATURE

---
---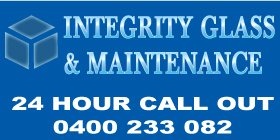 Integrity Glass - Phone 0400 233 082 - Shower Screens and Enclosures Rockingham
- Rockingham Mandurah Kwinana, WA 6168
ROCKINGHAM MANDURAH KWINANA
SHOWER SCREENS ROCKINGHAM
SHOWER SCREENS MANDURAH PEEL REGION.
Shower Screens, Mirrors, Glass Splash Backs, Pet Doors, Shop Fronts, Bifold Doors, Tabletops, Flyscreens, Timber Window Glazing, Broken Windows and Doors.
24 HOUR CALL OUT
SEE GLASS REPAIRS FOR MAIN FEATURE
---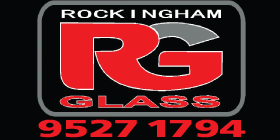 Rockingham Glass - Phone 9527 1794 - Shower Screens and Enclosures Rockingham
- Rockingham, WA 6168
ROCKINGHAM
Shower Screens Rockingham, Shower Screens Mandurah, Shower Screens Kwinana.
Glass Repairs Rockingham..24 HOUR EMERGENCY GLASS REPAIRS - INSURANCE WORK - DIRECT BILLING.
SEE GLASS REPAIRS FOR FULL FEATURE
---
---