Skip Bin Hire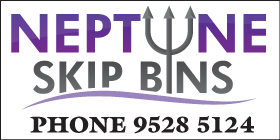 *Neptune Skip Bins - Skip Bin Hire ECO-FRIENDLY APPROACH COMPEITITVE PRICES - Port Kennedy, 6168

ROCKINGHAM SKIP BINS KWINANA SKIP BINS MANDURAH SKIP BINS FREMANTLE SKIP BINS COCKBURN SKIP BINS PORT KENNEDY SKIP BINS BALDIVIS
SKIP BINS ROCKINGHAM SKIP BINS KWINANA SKIP BINS MANDURAH SKIP BINS FREMANTLE WASTE MANAGEMENT ROCKINGHAM SKIP BINS ROCKINGHAM SKIP BINS KWINANA SKIP BINS MANDURAH SKIP BINS FREMANTLE WASTE MANAGEMENT ROCKINGHAM RUBBISH REMOVAL ROCKINGHAM RUBBISH REMOVAL FREMANTLE SKIP BINS BALDIVIS Builders RUBBISH REMOVAL ROCKINGHAM Builders RUBBISH FREMANTLE Builders RUBBISH COCKBURN Builders RUBBISH WELLARD Builders RUBBISH MANDURAH Commercial RUBBISH REMOVAL ROCKINGHAM Commercial RUBBISH REMOVAL FREMANTLE Commercial RUBBISH REMOVAL COCKBURN Commercial RUBBISH REMOVAL HAMILTON HILL Commercial RUBBISH REMOVAL MANDURAH Commercial RUBBISH REMOVAL ERSKINE Commercial RUBBISH REMOVAL PINJARRA Residential waste removal ROCKINGHAM Residential waste removal MANDURAH Residential waste removal PINJARRA Residential waste removal GOLDEN BAY Residential waste removal SECRET HARBOUR Residential waste removal BALDIVIS Residential waste removal FREMANTLE Residential waste removal KWINANA FREMANTLE THROUGH TO MANDURAH AND ALL SURROUNDING AREAS. RUBBISH REMOVAL ROCKINGHAM AND SURROUNDS.
Neptune Skip Bins is a locally owned Waste Management company with an eco-friendly approach to our services.
Establish in 2011 Neptune Skip Bins has a quickly grown to become a first choice for Builders, Commercial and Residential waste removal with our 3 and 7 day hire or Long term Skip Bin Hire Service and offer a large range of bin sizes available. Neptune Skip Bins is the one stop answer to your waste removal issue. Reliable competitive priced skip bins.
CLICK FOR FACEBOOK AND BOOK & PAY ONLINE SEE FEATURE PAGE

---
---

*Coastal Waste Bins - Skip Bin Hire - , WA


SKIP BIN HIRE ROCKINGHAM AFFORDABLE SKIP BIN HIRE MANDURAH SKIP BINS FREMANTLE SKIP BINS PINJARRA SKIP BINS ROCKINGHAM - MANDURAH - FREMANTLE - PINJARRA RUBBISH REMOVAL FREMANTLE RUBBISH REMOVAL FREMANTLE SKIP BINS ROCKINGHAM SECRET HARBOUR, ROCKINGHAM RUBBISH REMOVAL MANDURAH, RUBBISH REMOVAL FREMANTLE TO PINJARRA. RUBBISH REMOVAL ROCKINGHAM, WASTE REMOVAL ROCKINGHAM BALDIVIS RUBBISH REMOVAL KWINANA ROCKINGHAM, ROCKINGHAM SAFETY BAY RUBBISH REMOVAL, WASTE RECYCLING ROCKINGHAM, WASTE RECYCLING BALDIVIS, SKIP BINS SECRET HARBOUR ROCKINGHAM HOOK LIFT HIRE ROCKINGHAM, VERGE WASTE REMOVAL MANDURAH GREENFIELD'S, SKIP BINS ONSITE RUBBISH REMOVAL BALDIVIS BR> Rockingham Skip bins and Waste Removal Rockingham. Hook Lift Hire Rockingham. Waste Recycling Rockingham. Verge Waste and Rubbish Collection.
Rubbish Removal Baldivis, Verge Rubbish and waste collection Baldivis, Port Kennedy Rubbish Removals, Kwinana Verge side rubbish removal, Skip Bins and onsite rubbish removal Rockingham, Kwinana, Mandurah, Secret Harbour Rubbish Removal.

---
---
---