Skip Bin Hire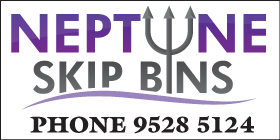 *Neptune Skip Bins - Skip Bin Hire Port Kennedy Rockingham - Port Kennedy, 6168

ROCKINGHAM KWINANA MANDURAH FREMANTLE
SKIP BINS ROCKINGHAM. SKIP BINS KWINANA. SKIP BINS MANDURAH. SKIP BINS FREMANTLE. WASTE MANAGEMENT ROCKINGHAM, FREMANTLE THROUGH TO MANDURAH AND ALL SURROUNDING AREAS. RUBBISH REMOVAL ROCKINGHAM AND SURROUNDS.
CLICK FOR FACEBOOK AND BOOK & PAY ONLINE SEE FEATURE PAGE
Domestic & Commercial. Locally Owned Business. Eftpos available. Reliable competitive priced skip bins. Bin sizes 2m3, 3m3, 4m3, 6m3, 8m3, 10m3. Call us for prompt delivery.


---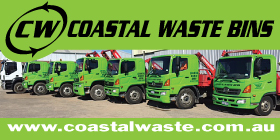 *Coastal Waste Bins - Skip Bin Hire Rockingham Skip Bin Hire Mandurah - Waste Management Solutions.. - Rockingham , WA 6168

ROCKINGHAM SKIP BINS - MANDURAH SKIP BINS - FREMANTLE -SKIP BINS PINJARRA SKIP BINS
SKIP BIN HIRE ROCKINGHAM SKIP BIN HIRE MANDURAH SKIP BINS FREMANTLE SKIP BINS PINJARRA SKIP BINS ROCKINGHAM - MANDURAH - FREMANTLE - PINJARRA SKIP BINS ROCKINGHAM SECRET HARBOUR, ROCKINGHAM RUBBISH REMOVAL MANDURAH, RUBBISH REMOVAL FREMANTLE TO PINJARRA. RUBBISH REMOVAL ROCKINGHAM, WASTE REMOVAL ROCKINGHAM BALDIVIS RUBBISH REMOVAL KWINANA ROCKINGHAM, ROCKINGHAM SAFETY BAY RUBBISH REMOVAL, WASTE RECYCLING ROCKINGHAM, WASTE RECYCLING BALDIVIS, SKIP BINS SECRET HARBOUR ROCKINGHAM HOOK LIFT HIRE ROCKINGHAM, VERGE WASTE REMOVAL MANDURAH GREENFIELD'S, SKIP BINS ONSITE RUBBISH REMOVAL BALDIVIS BR> Rockingham Skip bins and Waste Removal Rockingham. Hook Lift Hire Rockingham. Waste Recycling Rockingham. Verge Waste and Rubbish Collection.
Rubbish Removal Baldivis, Verge Rubbish and waste collection Baldivis, Port Kennedy Rubbish Removals, Kwinana Verge side rubbish removal, Skip Bins and onsite rubbish removal Rockingham, Kwinana, Mandurah, Secret Harbour Rubbish Removal. ONLINE FREE QUOTES - OUR SERVICES AND AREAS WE COVER

---
---
---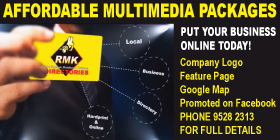 ---